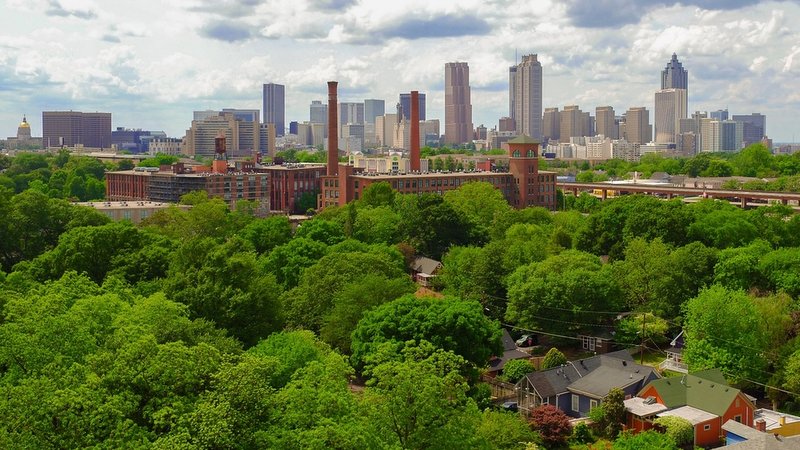 Minorities are more likely to be turned down than whites when they apply for a mortgage in 61 cities around the country, according to an analysis of 31 million mortgage records by The Center for Investigative Reporting's news service, Reveal.
Reveal's analysis of records submitted by lenders to federal regulators under the Home Mortgage Disclosure Act concludes that the alleged practice of "redlining" is particularly prevalent in the Midwest and Southeast.
Modern-day redlining?

Source: The Center for Investigative Reporting/Reveal.
Reveal found that African Americans were turned away at "significantly higher rates" than whites in 48 metro areas, including Atlanta, Detroit, Philadelphia, St. Louis and San Antonio, with the worst disparity in southern cities like Mobile, Alabama; Greenville North Carolina; and Gainesville, Florida.
Latinos experienced redlining in 25 cities, and "faced the most resistance" in Iowa City, Iowa. Asians faced lending disparities in nine cities and Native Americans in three.
Reveal's report went beyond data analysis, with reporters Aaron Glantz and Emmanuel Martinez interviewing would-be homeowners who "told similar stories, describing an uphill battle with loan officers who they said seemed to be fishing for a reason to say no."
Another look at the data
Lenders and industry trade groups did not dispute the lending patterns mapped by Reveal, but said they could be explained by factors like an applicant's credit history and overall debt-to-income ratio.
Reveal said its analysis controlled for economic and social factors including income, loan amount, type of lender, and the racial composition and median income of neighborhoods where homes were located.
But the analysis did not include credit scores, because "because lenders have deflected attempts to force them to report that data to the government, arguing it would not be useful in identifying discrimination," Glantz and Martinez report.
Last year, an Urban Insitute analysis that included information about borrowers' credit profiles from a proprietary database concluded that "racial discrepancies in denial rates exist because of differences in credit composition among these groups, including credit scores, loan-to-value ratios, and debt-to-income ratios."
The Urban Institute study, which was partially funded by the lending industry, found that the "observed denial rate" for blacks and hispanics were consistently higher over time.
But when borrowers with excellent credit "who will never be denied a mortgage" were excluded from the analysis to produce a "real denial rate," the gap between whites and minorities declined.
While Reveal's analysis only included "conventional" mortgages, the Urban Institute also looked at loans guaranteed by the Federal Housing Administration (FHA) — a major source of funding for many low- and moderate-income first-time homebuyers.
Source: "Lower-Credit Mortgage Applicants Are Dropping Out of the Market," Urban Institute.
Nearly two-thirds (63 percent) of African Americans applying for mortgages in 2015 were "lower-credit applicants," compared to 56 percent of Hispanics, 41 percent of whites, and 37 percent of Asians, the report said.
"Once we control for these credit profiles, the racial differences in denial rates do not go away, but they are smaller," Urban Institute researchers Bing Bai, Laurie Goodman and Bhargavi Ganesh concluded.
Ominously, although lenders have loosened up some since the housing crash a decade ago, many lower-credit applicants appear to "have simply given up and stopped applying for mortgages," they said.
Before the housing crash, lower-credit applicants accounted for about half (49 percent) of purchase mortgage applications. In 2015 that share was just 33 percent.
Whether or not lenders are to blame, homeownership rates for minorities continue to lag behind whites. That contributes to inequality, since building equity in a home is one way many families increase their net worth, Reveal's analysis noted.
According to the U.S. Census Bureau, in 2013 white families had a median net worth of $132,483, compared to $12,458 for Hispanics and $9,211 for African Americans.
---