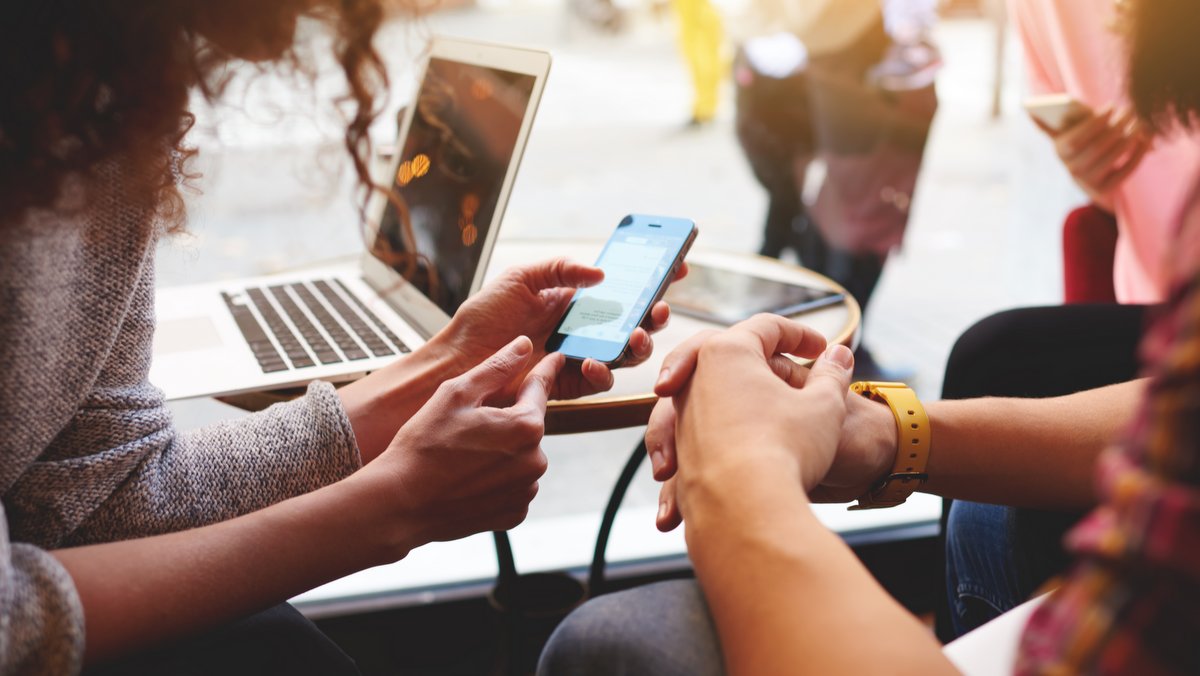 College students and families filing out the Free Application for Federal Student Aid (FAFSA) may find it's less of a chore this year, thanks to a redesigned website and new mobile app that should make it easier for students and parents to collaborate.
New and returning college students who hope to claim a piece the more than $100 billion in federal college aid up for grabs during the 2019-2020 academic year can fill out the FAFSA starting Oct. 1. College guidance counselors recommend that all students fill out the FAFSA to gain access to federal, state and school-based aid including loans, grants and work-study positions.
There are more than 100 questions on the FAFSA, many pertaining to family income. It can take 90 minutes or more to fill out the paper version of the FAFSA, but the online application can speed the process by automatically importing much of the needed information about family income directly from the IRS.
This year, there are two new twists that makes the FAFSA easier to fill out on a smartphone or mobile devices.
First, the Department of Education has updated the FAFSA.gov website to be compatible with mobile devices.
Best of all, students and parents can start the FAFSA on the app or a desktop computer, and finish it on a different device. That means students and parents don't have to be in front of the same computer at the same time.
Watch out for these FAFSA mobile app bugs
Testing of the mobile app conducted by the National College Access Network (NCAN) revealed some potential pitfalls that students and their families should be aware of.
For one thing, integration with the IRS' data retrieval tool won't be available until Oct. 1, and the IRS site won't be mobile-optimized, so it "may be somewhat awkward to view and use on the phone."
That's one instance where the ability to start the FAFSA on a mobile device and complete it on a computer might come in handy.
If students complete the application and then invite their parents to sign it online, they should be careful not to hit the "start over" button, "as that will erase all previous information entered by the student," NCAN warns.
But all in all, NCAN — a nonprofit that's working to increase access to college for minority and low-income students — is excited about the rollout of the app.
MorraLee Keller, NCAN's director of technical assistance, says the app may have high schools rethinking their FAFSA completion workshops.
"Can you visualize the cafeteria filled with students and families and their phones laid out on the tables?" Keller blogged. "Would students work on the FAFSA in class or at lunch, since it is on their phone? Could you meet with families anywhere in the community to complete the form? Yes, all of the above are possibilities this year."
Returning students also have to renew their FAFSA each year they're in school, since their family's financial situation will often have changed. Although the current version of the app does not allow users to file a renewal application or make any corrections, those features are expected to become available on Oct. 1.
What you need to file the FAFSA
Regardless of how you fill out the FAFSA, the Department of Education offers the following recommendations for the 2019-2020 academic year:
Make sure you have an FSA ID before you are ready to complete the FAFSA — you don't have to wait until Oct. 1.
Have your Social Security and (if applicable) driver's license numbers ready
Have your 2017 tax records on hand. Even if you plan to use the IRS data retrieval tool, it does not input all of the information needed for the FAFSA. So you'll need your 2017 tax return and W-2 for reference — you can't use your 2018 tax information. If you're having trouble finding your tax return, the IRS can help you get a digital or paper copy of your tax transcript (a summary of your tax return).
Gather records of any untaxed income like child support, interest income and veterans noneducation benefits.
Track down records documenting assets like savings and checking account balances, and investments in stocks, bonds and real estate. You don't need to report the value of the home where your family lives, pension plans, or retirement savings in a 401(k), 403(b) or IRA account.
List all of the colleges you think you might want to apply to. The Department of Education will share your FAFSA results with schools that you authorize them to. Those schools can then use your FAFSA information to determine the types and amounts of financial aid you may qualify for. You can only list 10 schools when you file your FAFSA, but there is a workaround if you want to provide your information to additional schools.
The Department of Education estimates that it will take roughly 50 to 55 minutes to fill out the FAFSA online if it's your first time. That includes the time needed to gather the necessary documents and data. If you're renewing a previously submitted FAFSA, plan on spending 40 to 45 minutes. Count on another five to 10 minutes to make needed corrections.
Many FAFSA applications are flagged for verification
It's important to fill out the FAFSA carefully, to avoid being flagged for verification.
Although the ability to import information directly from the IRS was expected to greatly reduce errors and the number of FAFSA forms flagged for verification, about 30 percent of applications require further review.
"If you're selected for verification, don't assume you're being accused of doing anything wrong," The Department of Education advises. "Some people are selected at random; and some schools verify all students' FAFSA forms. All you need to do is provide the documentation your school asks for—and be sure to do so by the school's deadline, or you won't be able to get financial aid."
NCAN has found that low-income students and their families are more likely to be flagged for verification. More than half of families who should be eligible to for Pell grants have their FAFSA flagged for verification, and only 56 percent end up receiving a grant.
It's a problem that's thought to contribute to the "summer melt" of students who are accepted to college, but don't end up enrolling.
"Low-income students already face incredible challenges when it comes to preparing for and being accepted into college," said Justin Draeger, president of the National Association of Student Financial Aid Administrators in a recent editorial for The Hill. "Securing the financial means to pay for that education should not be one of them."
NASFAA has proposed exempting students whose families qualify for federal programs like Supplemental Nutrition Assistance Program (SNAP) or Supplemental Security Income (SSI) from having to provide more detailed financial information on the FAFSA, because the government already has it.
Expanding the breadth of information retrieved by the IRS data retrieval tool would also reduce the number of questions that anyone filling out the FAFSA would need to answer, Draeger said.
---