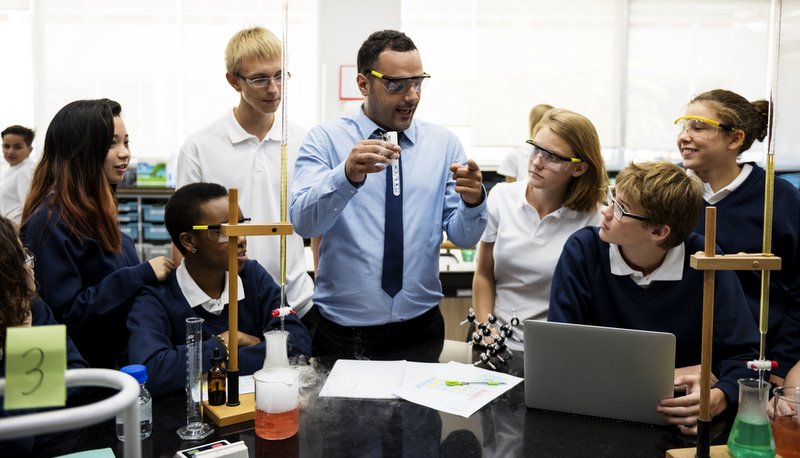 Federal education grants provided to future teachers who agree to provide four years of service at high-need schools usually end up being converted into loans — even, in many cases, when teachers are fulfilling their end of the bargain.
That's according to a new report by the Department of Education, which found that 63 percent of the 78,623 TEACH Grant recipients whose service obligations began between 2008 and 2014 had their grants converted to loans.
The study found that, as of June 2016, 6 percent of those TEACH Grant recipients had successfully completed their service obligations, and 31 percent were in the process of doing so.
Launched in 2008, the Teacher Education Assistance for College and Higher Education (TEACH) Grant is aimed at addressing shortages of math, science and reading instructors at high-need schools, providing up to $4,000 a year to undergraduate and graduate students who plan to become teachers. Close to $90 million in TEACH Grants were distributed to 30,800 students in the 2015-2016 academic year.
Although TEACH Grant recipients have eight years to certify that they've completed their four-year teaching obligation, they must file paperwork every year certifying that they're making progress toward meeting their obligation, or that they still intend to do so.
If they fail to meet their annual certification requirement, their TEACH Grants are converted into unsubsidized federal loans, with interest charged retroactively from the date the grant was disbursed (the interest rate is the rate for undergraduate or graduate loans at the time the grant was made).
Most of those whose TEACH Grants are converted into loans say they're either teaching in a position that doesn't fulfill the program's requirements (39 percent), or that they didn't end up teaching at all (33 percent).
But many who had their grants turned into loans cite trouble with the annual certification requirement. Nearly one in five (19 percent) say they weren't aware of the requirement at all, and 13 percent said they had difficulties with the process. Another 9 percent said they just plain forgot.
Providing teachers, or funding for colleges that train them?
The study calls into question the TEACH Grant program's effectiveness in addressing teacher shortages in high-need schools, and whether colleges that train teachers are encouraging students to take the grants to cover unmet expenses regardless of whether or not they intend to fulfill the program's obligations.
TEACH Grants don't count against a student's federal loan limit. But if they did, 42 percent of students who received them in the 2013-2014 academic year would have exceeded their limit.
Colleges surveyed for the study "were more likely to report using TEACH Grants to make higher education more affordable for students than to encourage students to pursue teaching in a high-need field at a high-need school," the report said.
Some teachers say they've been treated unfairly
But the study also revealed that nearly one-third of teachers whose grants have been converted into loans say they fully intend to fulfill their four-year teaching requirement, or that they have already done so.
That suggests that administration of the annual certification requirement by loan servicers hired by the Department of Education could be unfairly penalizing many TEACH Grant recipients.
Last year, Massachusetts Attorney General Maura Healey sued FedLoan Servicing, alleging that the company has had problems processing annual certification forms in a timely and proper manner, and doesn't give TEACH Grant recipients time to resubmit or correct forms when additional information is required.
Nearly one-third of teachers whose grants have been converted into loans say they fully intend to fulfill their four-year teaching requirement, or that they have already done so.
FedLoan Servicing, which took over administration of TEACH Grant annual certifications in 2012 (and which also collects payments when grants are turned into loans), has denied those allegations.
But a number of teachers have complained about problems with the annual certification process, and difficulties in getting mistakes corrected.
Megan Gammill, a Maryland teacher whose TEACH Grant was converted into a loan in 2015, told Public Citizen she spent 15 months dealing with at least 24 FedLoan employees before the Department of Education finally reinstated the grant. During much of that period, she had to make payments on the loan.
"I was trapped in FedLoan's bureaucracy for more than a year, and no one there seemed to care that they had saddled me with a high-interest loan that I should never have had," Gammill said.
Public Citizen sued the Department of Education this week, saying it hasn't fully complied with an August, 2016 Freedom of Information Act request.
The group said records it's obtained so far include a document indicating FedLoan had identified more than 10,000 TEACH Grant recipients who may have had their grants mistakenly converted to loans by a previous servicer.
---