Jennifer Calonia
More than a decade of experience editing and writing on personal finance
Featured on national publications, like Yahoo Finance and USA Today
Bio and experience
Jennifer is a personal finance writer and editor who was born, raised, and currently resides in Los Angeles. She believes smart money management starts with making financial concepts and advice accessible to the everyday person.
In addition to covering topics, like budgeting and savings, Jennifer writes about student loans, debt, credit cards, and more. You can find her work on publications, like Forbes, Bankrate, NerdWallet, and LendingTree.
When she's not helping readers learn about practical money habits, she's busy voraciously reading a new fantasy series, writing her debut fiction novel, or caring for more than 100 houseplants.
Education
Jennifer earned a bachelor's degree in English, with a specialty in creative writing, from California State University, Northridge.
---
---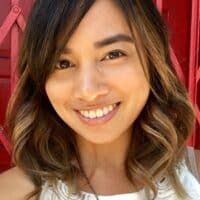 Articles by Jennifer Calonia