Our goal is to give you the tools and confidence you need to improve your finances. Although we receive compensation from our partner lenders, whom we will always identify, all opinions are our own. By refinancing your mortgage, total finance charges may be higher over the life of the loan.
Credible Operations, Inc. NMLS # 1681276, is referred to here as "Credible."
When purchasing an investment property, a condo can be an attractive choice, especially to first-time investors. They generally cost less than single-family homes and can be easier to maintain.
Whether or not they're a good investment, though, depends on a number of different factors.
Here's what you need to know about investing in condos:
Do condos appreciate in value?
In general, condos appreciate in value at a slower rate than single-family homes. The median sales price of a condo was up nearly 10% year-over-year in October 2020, according to a report from Redfin. But the median sales price of single-family homes was up more than 15% in the same timeframe.
Even though condos generally appreciate at a slower rate than single-family homes, they're still likely to increase in value over time. Some of the factors that can impact appreciation include:
Location
Walkability
Community amenities
High population growth
Demand for low-maintenance living situations
How well the property is maintained
Credible allows you to easily compare mortgage rates. In just a few minutes, you can secure a streamlined pre-approval letter and see loan details from all of our partner lenders. We also provide transparency into lender fees that other mortgage brokers typically don't.
Credible makes getting a mortgage easy
Instant streamlined pre-approval: It only takes 3 minutes to see if you qualify for an instant streamlined pre-approval letter, without affecting your credit.
We keep your data private: Compare rates from multiple lenders without your data being sold or getting spammed.
A modern approach to mortgages: Complete your mortgage online with bank integrations and automatic updates. Talk to a loan officer only if you want to.
Advantages to investing in a condo
Investing in a condo can be a smart decision, especially in an expensive real estate market. Condos often cost less than single-family homes and you don't have to worry about maintenance or repairs.
Here are some of the main advantages to buying a condo:
Costs less than a single-family home
One of the main draws of owning a condo is price. According to the National Association of Realtors, the median sales price of a condo was $300,400 in April 2021, while the median price of a single-family home was $347,400.
With home inventory at a record-low level and prices continuing to surge, more investors may see condos as an appealing, cost-effective option.
Offers a variety of amenities
For those interested in communal living, condos offer attractive amenities. Many condo communities include grilling areas, gyms, pools, and other common areas. These attractive amenities can make it easier to find renters for a condo or guests for an Airbnb.
Doesn't require external maintenance and repairs
Condo fees are relatively low given that you aren't responsible for all of the maintenance and repairs.
With a single-family home, you're responsible for maintaining the roof, patio, gutters, paint, and every other part of your house. But with condos, you pay your regular fee and the homeowners association takes care of the external upkeep — including snow removal, yard work, and other exterior maintenance. This can make things easier for a beginning investor.
Appreciates in value while providing cash flow
A condo can provide cash flow, whether you rent it out or use it for Airbnb. While receiving this cash flow, the condo also appreciates in value over time, increasing your equity.

Drawbacks to investing in a condo
While convenient and cheaper than single-family homes, condos come with their share of drawbacks too. HOA fees and rental restrictions are just a few disadvantages you might be leery of as an investor and condo owner.
Here are some of the main drawbacks to buying a condo:
Association fees
Depending on the location, condo association fees can be high — from a few hundred dollars a month to a thousand dollars (or even more). Additionally, hefty monthly condo fees increase your payment, cutting into your overall return on investment.
Tip: Learn as much as you can about the condo's HOA before you buy rental property there. Ask to see the HOA's finances and see if it has sufficient cash reserves. If the HOA doesn't have an adequate reserve fund, it might have to increase dues or impose special assessments to cover certain renovations or replenish that empty reserve — both of which cost you money.
Rental restrictions
Not every condo community allows you to rent out the condo. Or, you might be able to rent it out to long-term renters, but not be able to use it for short-term rentals like Airbnb. If you plan on renting out your unit, be sure to understand the limitations.
Association restrictions
In addition to rental restrictions, there might be other restrictions in a condo community. Your homeowners association might limit the types of modifications you can make to the unit or the number of pets you can own.
For some investors, these restrictions can be a deal breaker.
Difficulty to obtain financing for
It can be harder to get financing for a condo. Condo mortgage rates tend to be higher than rates for single-family homes, and the lender might have other conditions, like expecting a certain amount of the units in a community to be owner-occupied (i.e., there are more owners than renters) before offering you pre-approval.
Good to know: When getting a mortgage for a condo, you might need to show a high level of financial health and provide a larger down payment. You might also need to be prepared with additional documentation about the condo community.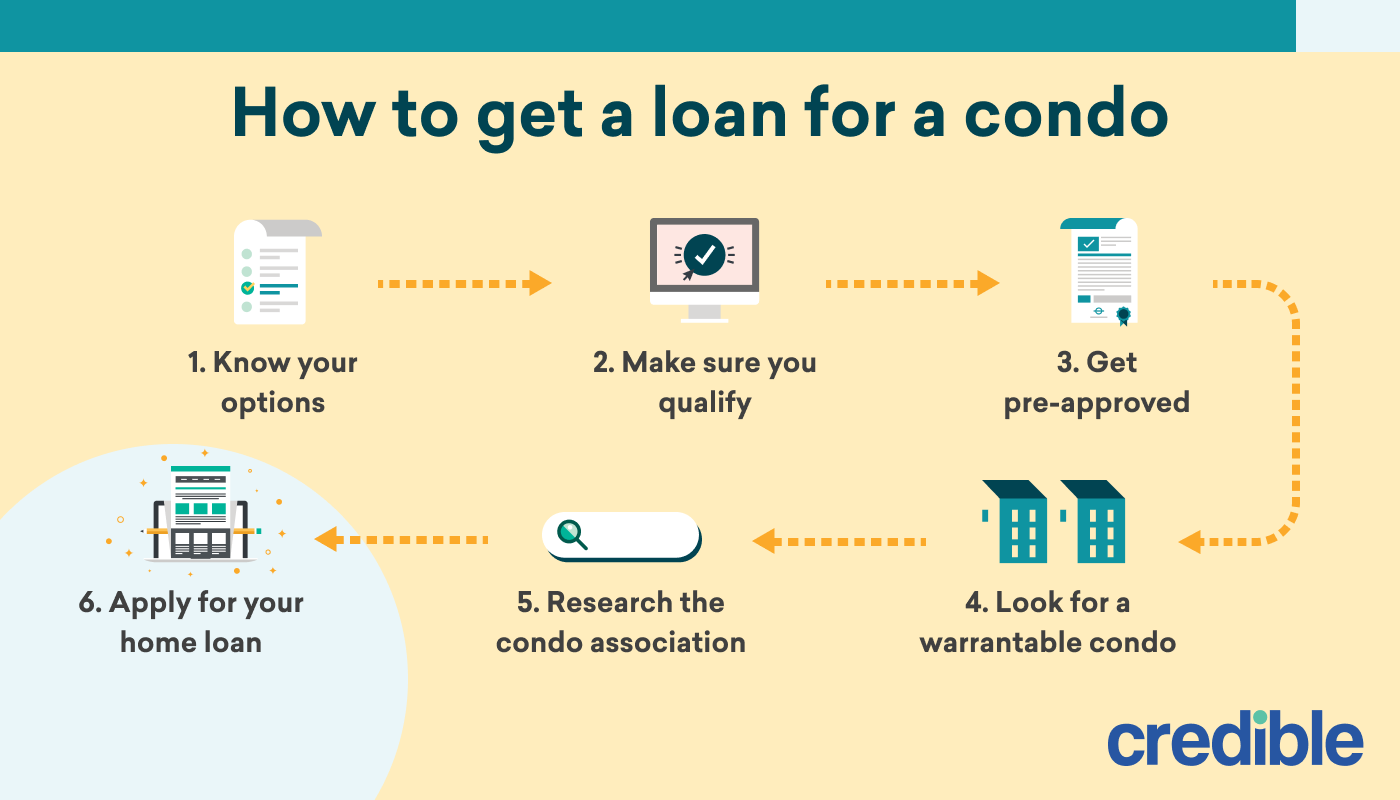 Keep reading: Should You Rent or Buy in Retirement? Making the Right Choice
Should you invest in a condo?
Before investing in a condo, carefully think about your situation and money goals, and weigh the pros and cons.
| Pros | Cons |
| --- | --- |
| More affordable | Association fees |
| Amenities | Rental restrictions |
| Not responsible for external maintenance | Association restrictions |
| Appreciation | Complex financing |
If you want to start investing in condos, make sure that you're choosing a location that's likely to provide a good rate of appreciation.
Consider how much time you want to spend on maintenance and repairs too. As long as you can keep up with the fees and the restrictions don't prevent you from renting the unit, investing in a condo can be a savvy financial move.

How to figure out your ROI
When determining your ROI, you need to take into account costs associated with the condo, as well as the financing costs.
Let's say you buy a condo for $250,000 and put 20% down. You finance $200,000 at 3.52% for 30 years. That works out to $900 a month (not including taxes or fees), or $10,800 annually.
Now, say you rent the condo for $1,200 per month. This gives you a monthly profit of $300. Over the course of a year, that's $3,600 in profit.
To come up with your ROI, take that profit and divide it by the amount you're paying annually for your mortgage (in this case, $10,800) plus your $50,000 down payment. The ROI would be close to 6% per year ($3,600 divided by $60,800).
However, you also have to factor in expenses that can reduce the ROI, such as:
Condo fees
Insurance
Vacancies
Repairs and maintenance
Advertising costs
Remember: You can also factor in the appreciation. As the value of the condo goes up, your ROI increases over time.