Our goal is to give you the tools and confidence you need to improve your finances. Although we receive compensation from our partner lenders, whom we will always identify, all opinions are our own. Credible Operations, Inc. NMLS # 1681276, is referred to here as "Credible."
Home improvement projects skyrocketed in popularity throughout 2020, fueled by homeowners who were stuck at home and motivated to tackle longstanding to-do lists. According to a recent HomeAdvisor report, the average household spent $13,138 on home improvement projects in 2020. Many homeowners are making plans for this year, too.
Giving your home a makeover can be a smart way to increase your home value — and, in turn, your home equity. You'll also be able to customize your space to fit a new lifestyle.
Before digging in, though, you'll need to consider what renovation you'd like to take on, its price tag, and how you'll pay for it.
Check out these popular pandemic home improvement projects and their price estimates, courtesy of the HomeAdvisor report: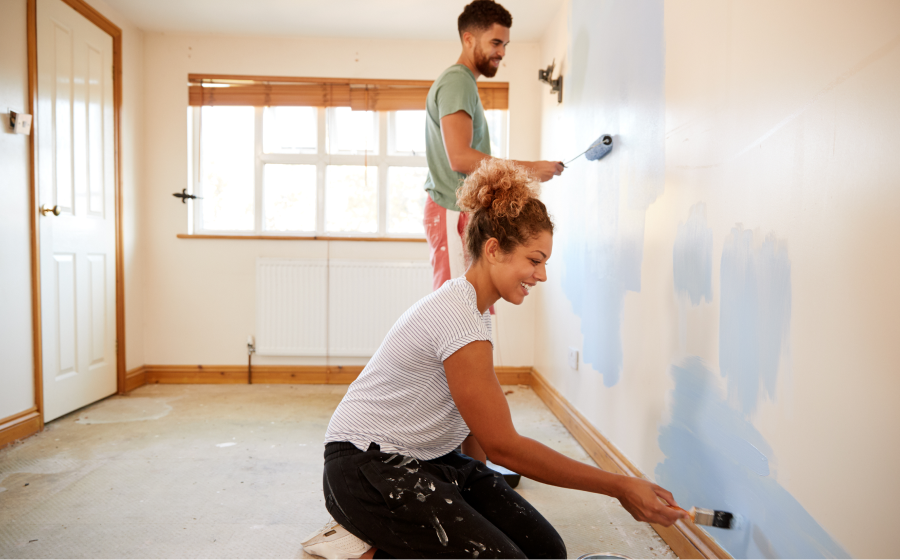 1. Interior painting
Average cost: $2,007
Painting interior walls became one of the most popular home projects during the pandemic because it's relatively affordable and offers an immediate visual payoff.
A fresh coat of paint can totally change the look and feel of your home, and even novice DIYers feel comfortable trying it out.
Using the right colors can even add value to your home and help your home sell. A whopping 98% of America's top real estate agents claimed that buyers prefer neutral color schemes rather than bold or vibrant ones, according to a recent survey from HomeLight.
Tip:
It costs about $2 to $6 per square foot to paint an interior room — around $200 to $1,000 per room — according to HomeAdvisor. Final costs will depend on the brand of paint and whether you DIY or hire someone to do the job.
If you don't have enough time or money to paint every room in your home, you can focus on painting one or two accent walls or freshening up the ceiling paint throughout.
Learn More: How Much Does It Cost to Paint a House?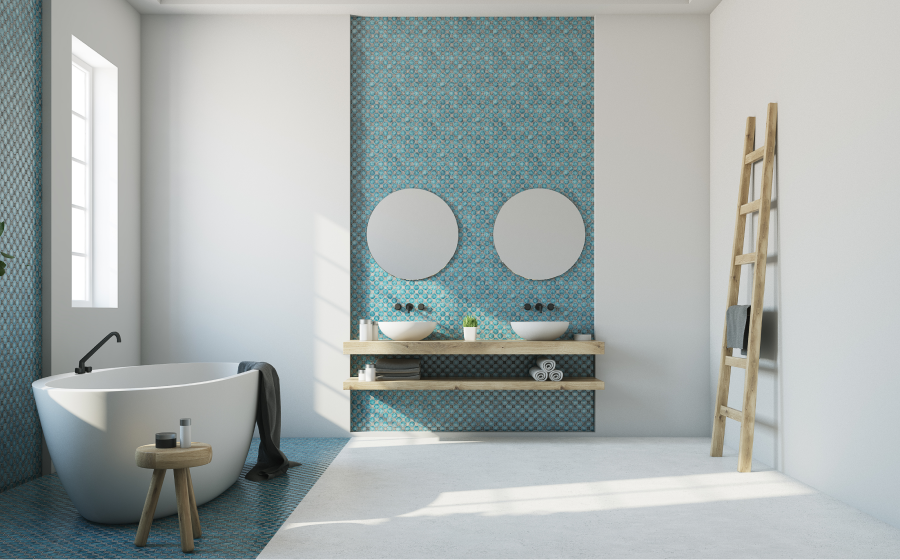 2. Bathroom remodel
Average cost: $13,401
With a totally stay-at-home schedule, bathroom remodels became a priority for homeowners who wanted to update some of the most-used rooms in the house.
Bathroom remodels also provide a great return on investment. For every dollar spent on a midrange bathroom remodel — which includes adding a new tub, toilet, and tile flooring — homeowners typically recoup 64% of their original cost, according to a recent report by Remodeling Magazine.
If you're in need of cash to pay for an expensive home renovation, such as a bathroom remodel, consider a cash-out refinance. Credible makes finding a good deal easy — you can compare our partner lender and see prequalified refinance rates in as little as three minutes.
Get the cash you need and the rate you deserve
Compare lenders
Get cash out to pay off high-interest debt
Prequalify in just 3 minutes
Find My Loan
No annoying calls or emails from lenders!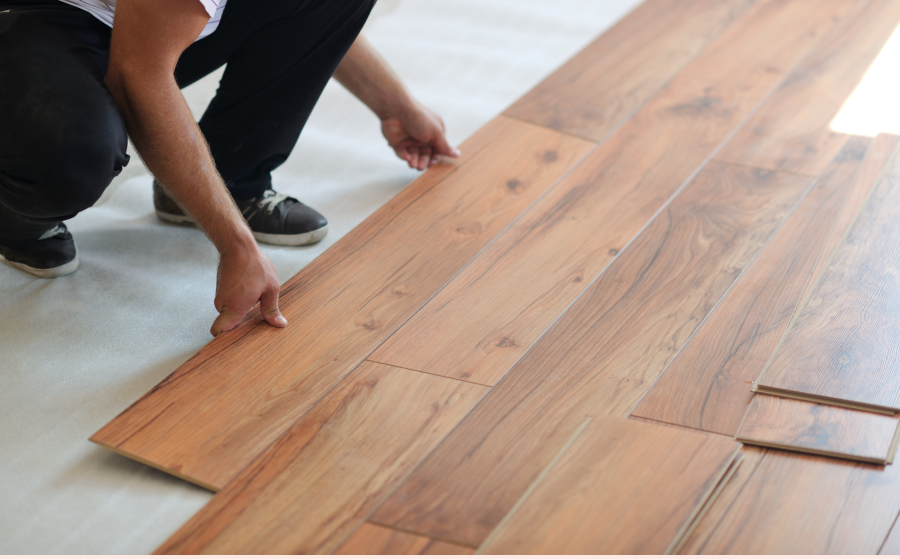 3. New flooring
Average cost: $4,680
People are generally using their homes more these days, which is putting a lot of wear and tear on existing spaces. Perhaps that's why one of the most popular home projects of 2020 was installing new floors.
Be prepared to spend more money on wood floors right now, as the price of lumber has increased by 188% since the onset of the pandemic. Wood floors tend to offer a high ROI, though, so it might be worth it to pursue this type of flooring — or, simply stick to a cheaper ceramic tile.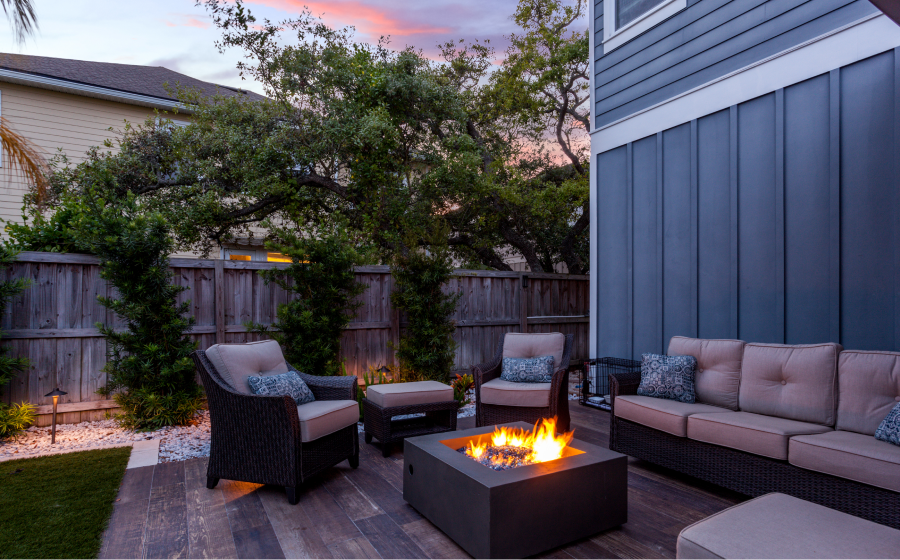 4. A backyard oasis
Average cost: $8,671
As the pandemic put limits on where we could go, homeowners sheltering in place developed an interest in their backyards. Some took on landscaping projects to make their backyards more attractive, while others built fences to carve out their own space. Decks and patios, meanwhile, became a nice place to relax outdoors in a controlled environment.
Here's a quick breakdown of what you can expect to pay, on average, to create your own backyard haven. Note that this renovation only looks at three specific components and doesn't include other popular additions like a pool, fire pit, or furniture:
Landscaping: $2,389
Fencing: $2,991
Deck or porch installation: $3,291
See: 15 Simple Summer Decor Ideas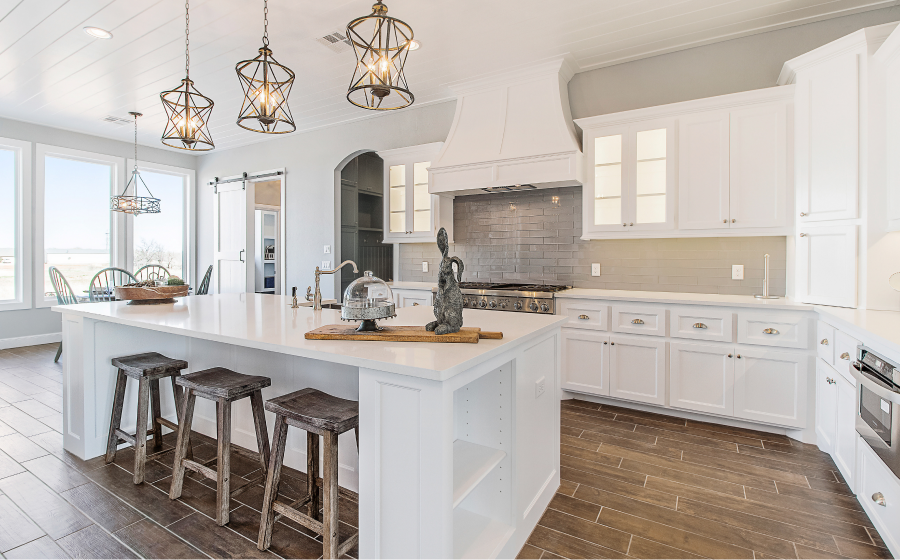 5. Kitchen remodel
Average cost: $35,317
The pandemic also created a major shift in where we eat food. With restaurants shut down for part of 2020, half of respondents in the HomeAdvisor survey said they shifted some of their restaurant spending to home improvement projects, and 70% are mainly cooking at home these days.
Kitchen renovations are a no-brainer if you're spending a lot more time there preparing food, socializing, and even doing some of your work at the kitchen table.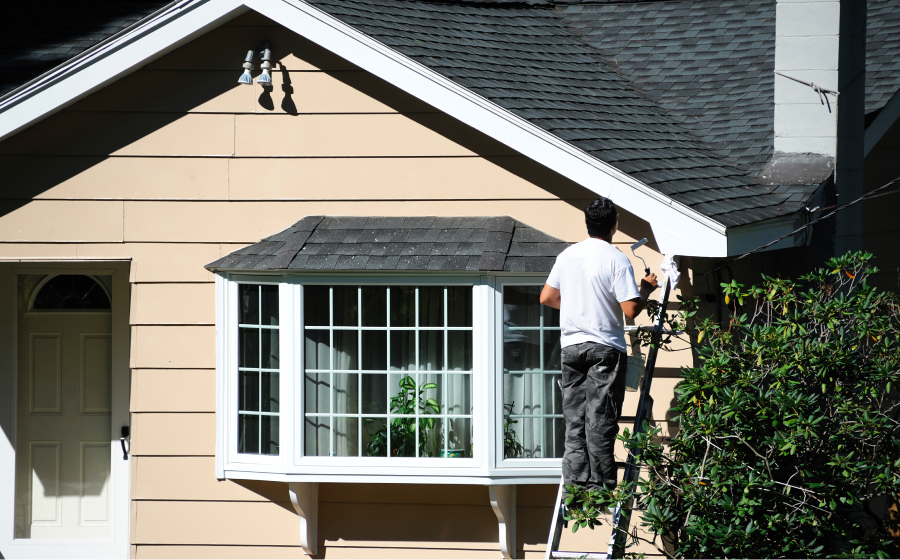 6. Exterior painting
Average cost: $3,291
Painting your home's exterior an attractive neutral color can add some curb appeal and renew a sense of pride in your home. The pride factor is especially important if home is where you do everything from socializing, working out, homeschooling your kids, and getting your own work done.
A new exterior coat can also increase the home sale price considerably. Respondents in a HomeLight survey paid an average of $2,803 for an exterior paint job, but estimated that the renovation would add $4,228 in value to their home — that's an ROI of 51%.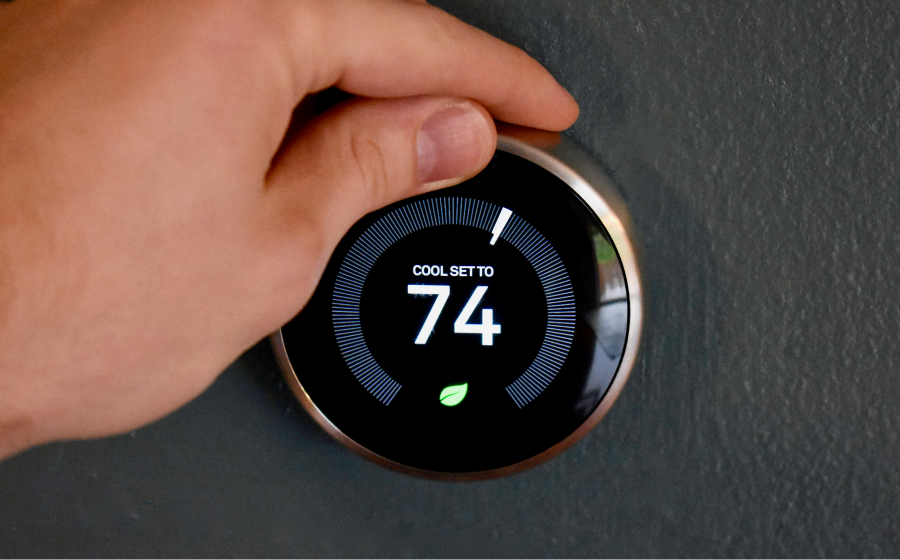 7. New smart home device
Average cost: $205
During the pandemic, smart home devices helped people reconfigure their physical spaces to meet new functional requirements.
For example, smart speakers can improve the audio quality of your work calls, a remote-controlled thermostat can help curb utility costs, and a video-camera doorbell can improve your home security.
Installing a smart home system, such as an Amazon Alexa or Google Assistant, can help you manage all of your smart home devices from a single point.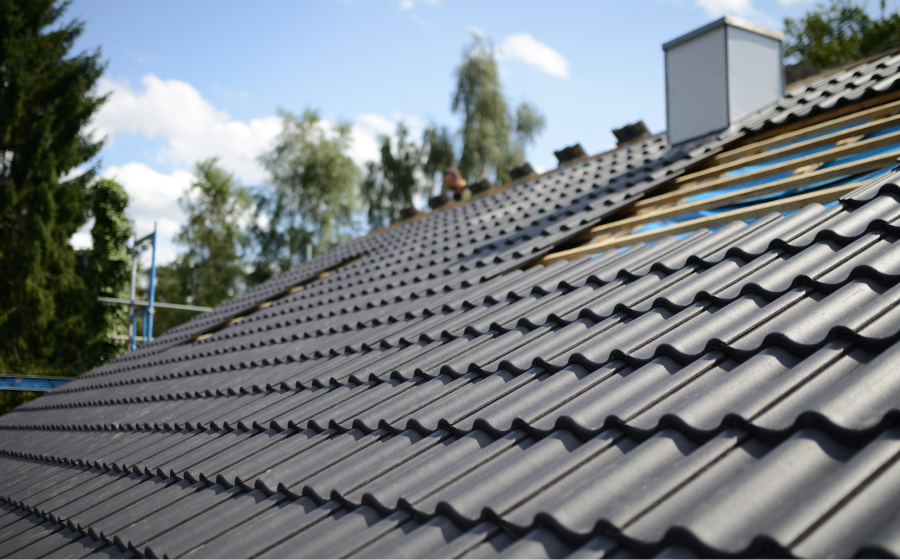 8. New roofing
Average cost: $9,375
Spending more time at home is bound to make you aware of certain areas that need improvement, and the roof is where many homeowners focused their attention in 2020.
While this type of project can be expensive and less glamorous, it's an important project that only needs to be done every 15 to 30 years (or more), depending on the type of materials you use.
More: 18 Home Improvement Projects You Can Wrap Up in a Day
How to pay for home renovations
There are several ways you can pay for home renovations, depending on what you qualify for and what you're looking to do.
Learn More: How Much It Costs to Renovate a House
Cash-out refinance
Good for: Larger projects, depending on how much you can borrow
A cash-out refinance allows you to take out a new mortgage for more than you owe, pay off the old mortgage, and pocket the difference. You may even qualify for a lower interest rate on the new mortgage, which can help you save money. But you'll need to consider how closing costs will eat into the funds you receive.
Credible can help you with your cash-out refinance. Start by clicking the link below — you'll be able to compare refinancing options and apply for a loan in just a few minutes.
Find out if refinancing is right for you
Actual rates from multiple lenders – In 3 minutes, get actual prequalified rates without impacting your credit score.
Smart technology – We streamline the questions you need to answer and automate the document upload process.
End-to-end experience – Complete the entire origination process from rate comparison up to closing, all on Credible.
Find My Refi Rate
Checking rates will not affect your credit
Personal loan
Good for: Cheaper projects
When you take out a personal loan for home improvements, you receive a lump sum of money upfront and repay it in fixed monthly installments over a specified number of years.
Personal loans are typically unsecured, which means you don't have to put up collateral to borrow the money. It can be a good choice if you need the money quickly or you don't want to use your home as collateral.
Home equity loan
Good for: Larger projects where you need the money upfront, and in instances where you won't benefit from refinancing
A home equity loan is a lump sum of money you receive upfront, much like a personal loan. But it's a second mortgage, so your home serves as collateral with this type of loan.
HELOC
Good for: A series of small home improvement projects that you don't need to pay for all at once
A home equity line of credit allows you to borrow money when you need it, up to a predetermined limit. You'll use your home as collateral, which can help you get a lower interest rate compared to personal loans or credit cards.
Credit card
Good for: Projects that can be completed and paid off within the credit card's promotional period.
Some credit cards come with a promotional 0% APR for a set period of time, often 12 to 15 months, so going this route could be cheaper, faster, and easier than taking out a second mortgage.
There are some factors to think about before going with this option. For one, you won't know your credit limit until after you're approved, and you'll also need to consider whether you can pay off all your charges within the promotional time frame. If you have a balance left on the card, the project might become much more expensive.