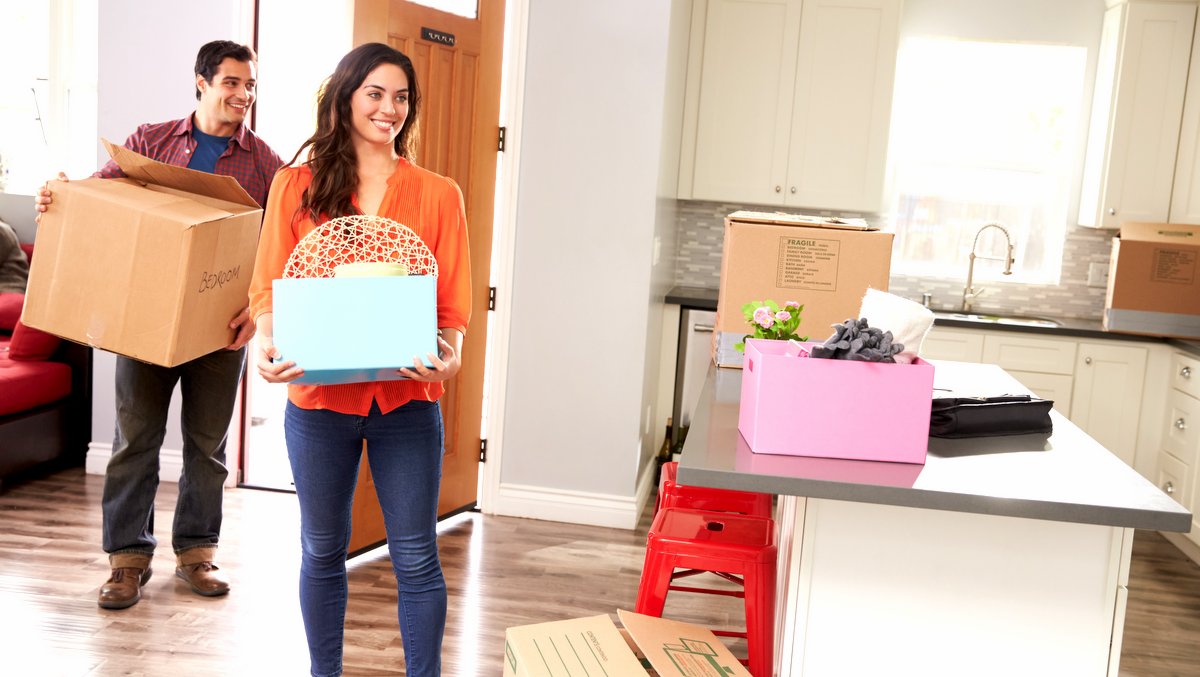 Key points:
One-third of millennials placed security freezes on their credit files after the Equifax data breach
While a credit freeze can prevent scammers from obtaining credit in your name, it can also keep you from getting a loan, a credit card, a job, or an apartment.
Starting Sept. 21, consumers will be able to place, temporarily lift, or permanently remove security freezes on their credit files without paying a fee.
In many states, you can already place or remove a freeze without paying a fee. It's important to make your wishes known at each of the three major national credit reporting agencies — Equifax, Experian and TransUnion.
When hackers stole sensitive information on 147 million people from the credit bureau Equifax last year, many consumers moved to protect themselves from fraud by placing a security freeze on their credit files.
For good reason, as it turned out. Using stolen data including Social Security numbers, birth dates, addresses, and even driver's license numbers, scammers soon started opening up unauthorized credit card accounts, running up charges on existing cards, and even applying for mortgages and student loans, victims claim.
But while credit freezes can provide protection against fraud, they can also have unintended consequences if you later decide you want to open a new credit card account, take out a loan, or even check rates that you're prequalified for.
Lenders will almost always want to take a peek at your credit file before offering you rates or a loan. So will many prospective employers and landlords. So consumers typically need to either temporarily lift or permanently remove credit freezes for their applications to be considered.
It's the reason placing a security freeze on your credit files works in the first place: it can prevent anyone, including you, from obtaining credit in your name.
According to a Wakefield Research survey of 1,000 adults commissioned by Fundera, one in five Americans froze their credit files in the wake of the Equifax security breach. Millennials were even more likely to take action, with one in three initiating a security freeze, the survey found.
But now many consumers who placed a security freeze on their credit files seem to have forgotten that they did, or don't know how to go about lifting or removing it.
Trevor, a member of Credible's client success team, says he often helps people resolve problems that can crop up as the result of frozen credit files.
"I think a lot of people were 'first-time freezers' after the Equifax breach so they don't know how to unfreeze (their file), or forgot about it," Trevor said. "The other people are either fraud victims, or people with perfect or near-perfect credit who freeze it."
When consumers use the Credible marketplace to request personalized rates for personal loans, student loans, or student loan refinancing, they authorize a "soft" credit inquiry that doesn't affect their credit score.
Credible's integrations with lenders and credit bureaus allow consumers to request rates in about two minutes, without filling out a lengthy form. But with a security freeze in place, they may not even be able to see prequalified rates, let alone take out a loan.
"Even doing a soft credit check you need your credit unfrozen," Trevor said. "That surprises a lot of clients I've spoken with."
Frozen credit files can also create headaches if you're at a car dealership or a retailer who wants to offer you credit on the spot. And if you apply for a job or an apartment, your prospective employer or landlord may also want permission to look at your credit file.
Homebuyers trying to close a mortgage are being tripped up by credit freezes, Washington Post columnist Ken Harney reports.
No more fees on credit freezes
Today, it can cost consumers in some states as much as $10 to place, lift, or remove a credit freeze. Fundera's survey suggests Americans spent $1.4 billion in fees in the wake of the Equifax data breach on security freezes.
The good news is those fees are being abolished on Sept. 21, 2018. A new federal law — the Economic Growth, Regulatory Relief, and Consumer Protection Act — also imposes strict timelines on the national credit reporting agencies (sometimes referred to as "credit bureaus").
"If a consumer asks for a freeze online or by phone, the credit reporting agency has to put the freeze in place no later than the next business day," said Lesley Fair, a senior attorney with the Federal Trade Commission's Bureau of Consumer Protection. "If the consumer wants to lift the freeze – for example, to finance a new phone or fridge – that has to happen within an hour."
How to contact Equifax, Experian and TransUnion
A security freeze doesn't fully protect you unless you freeze access to your credit file at all three of the major national credit reporting agencies — Equifax, Experian and TransUnion. You'll also need to lift credit freezes wherever they're in place to obtain credit or get prequalified rates.
Below are links to place, lift or remove credit freezes at each credit reporting agency:
You don't have to wait until Sept. 21
If you don't want to wait until Sept. 21 to place or lift a credit freeze, you may be able to take action today without paying a fee.
If you've been the victim of identity theft, all three credit reporting agencies allow you to freeze your credit file at no charge.
Equifax lifted fees on all credit freezes after its September, 2017 security breach. If you're not a victim of identity theft, whether you'll be charged a fee by Experian and TransUnion depends on the state you live in.
Experian and Transunion currently don't charge fees to place or lift a security freeze in many states, including: Arizona, Florida, Georgia, Hawaii, Idaho, Illinois, Indiana, Iowa, Kansas, Louisiana, Maine, Michigan, Minnesota, Nebraska, North Carolina, Oregon, South Carolina, South Dakota, Tennessee, Vermont, Virginia, and Washington.
But if you're not a victim of identity theft, it can cost as much as $10 to place or lift a freeze in other states, including: Alabama, Alaska, Arkansas, California, Colorado, Delaware, Kentucky, Massachusetts, Mississippi, Missouri, Montana, Nevada, New Hampshire, New Jersey, New Mexico, New York, Ohio, Oklahoma, Pennsylvania, Texas, West Virginia, Wisconsin and Wyoming.
Check the Experian and Transunion websites to see what fees, if any, you'll pay in your state.
Credit freezes becoming routine
"Once freezes are free, it's likely that more people interested in buying something from your business on credit will have freezes in place," the FTC is advising companies. "The law streamlines the process for lifting those freezes, but there will be an initial adjustment period as consumers get used to the system of freezing, unfreezing, and refreezing their credit file."
A recent study by researchers at the University of Michigan School of Information led by Yixin Zou and Florian Schaub found that in the aftermath of the Equifax breach, cost appeared to be "a significant issue" in determining whether or not consumers took any action to protect themselves.
In extensive interviews with 24 consumers, the U of M researchers learned that 10 visited the Equifax website to see if their data had been compromised, and six checked their credit reports at free sites like annualcredit.com.
But only four initiated a credit freeze, and just one of those surveyed was willing to pay to freeze her credit file with all three of the national credit reporting agencies.
The U of M study also found that some people weren't aware of the steps they could take to protect themselves, or didn't understand what they entailed. Half thought that requesting a credit freeze would prevent them from using their credit cards.
In reporting the results of the Wakefield Research survey, Fundera also mischaracterized the nature of security freezes, saying those who put one in place "froze their credit scores."
While a credit freeze prevents lenders from checking your credit file, credit reporting agencies continue to collect the information in your file upon which your credit score is based.
For consumers who want to freeze and unfreeze their credit files on a regular basis, Equifax, Experian and TransUnion offer an alternative called a credit lock, which lets consumers lock and unlock their credit reports using a mobile app. In some cases, credit locks may be offered in conjunction with other services, for a fee.
---