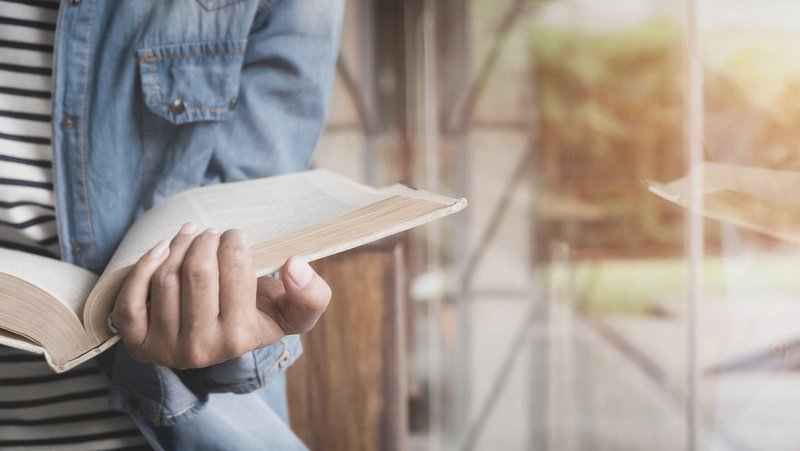 The battle for control over the Consumer Financial Protection Bureau — and the fate of the federal watchdog itself — matters a lot to anyone with student loan debt.
During the Obama administration, the bureau was a vocal advocate for student loan borrowers. It worked with and prodded the Department of Education to police companies that collect payments on federal student loans more aggressively. It also helped identify ways to rewrite contracts with loan servicers so they'd have more incentive to act in the best interests of borrowers.
In a report last month, the bureau's Student Loan Ombudsman detailed more than 50,000 complaints about student loans the agency has handled, which it said resulted in enforcement actions and policies that returned more than $750 million to student loan borrowers.
As the report noted, consumers depend on loan servicers to help them apply for "a broad range of benefits and protections, including affordable repayment options, loan forgiveness programs, loan discharge in the event of total and permanent disability, and cosigner release benefits for private student loans."
Even as the Trump administration has made downsizing and deregulation a top priority at the Department of Education and other executive branches, the bureau has continued to act independently on behalf of student loan borrowers.
Just last week, the bureau announced a $6.5 million consent decree with Citibank over its student loan servicing practices, alleging that the company misled borrowers about their eligibility to claim a tax deduction for student loan interest, failed to refund erroneous interest and late fees, overstated monthly minimum payment amounts, and failed to disclose required information when denying borrowers' requests to release cosigners from loans.
(For examples of other problems uncovered by the bureau in the past, see, "9 things your student loan servicer isn't supposed to be doing to you").
With the departure of the bureau's first and only director to date, Obama appointee Richard Cordray, the effectiveness — and perhaps the very existence — of the agency now hinges on political and legal maneuvering.
In the short term, there's a legal battle over who's got the right be be the bureau's interim director: Cordray's hand-picked successor, Leandra English, or Trump's appointee, OMB director Mick Mulvaney (who famously derided the agency as "a sick, sad joke.").
In the long term, Democrats are eager for Trump to appoint a permanent director, so the clock can start running on the new chief's five-year term, Politico reports.
Once that happens, banking and financial services industry groups expect to see a rollback of regulations and enforcement activities, which they maintain have increased the cost of providing services to consumers and restricted access to credit.
Anticipated changes under the Trump administration
As American Banker reports, industry groups expect that Trump's pick to run the Consumer Financial Protection Bureau will consider making the following changes:
Scale back enforcement
A number of outstanding investigations and lawsuits against banks — and providers of student loans and mortgages — could be settled or dropped.
Lock down consumer complaint database
Lenders and other financial services providers have complained for years that bureau makes consumer complaints about their practices public, regardless of whether they've been vetted for accuracy. As of today, the database included more than 910,000 complaints, searchable by company name and product types including mortgages, credit cards, student loans, debt collection, and credit reporting.
Roll back payday lending rules
Last month the bureau issued final rules for "small-dollar" loans such as payday loans and vehicle title loans that aren't scheduled to take effect until 2019. Lenders have complained that the rules — which in some cases, will require lenders to make an attempt to determine whether the borrower has an ability to repay the loan — will make it harder (if not impossible) and more expensive for many borrowers to get money in a pinch.
Ease mortgage regulations
Lenders have also complained that "ability to repay" requirements for so-called "Qualified Mortgages" are too restrictive — particularly a requirement that borrowers' debt-to-income ratios not exceed 43 percent. Government-backed mortgage giants Fannie Mae and Freddie Mac are exempt from the requirement, meaning they can give borrowers more leeway to take out bigger mortgages. Borrowers taking out loans insured by the Federal Housing Administration can also have higher debt-to-income ratios.
In a July Treasury Department report, the Trump administration recommended that the Consumer Financial Protection Bureau phase out the advantage enjoyed by Fannie, Freddie and the FHA, and allow other lenders to make "Qualified Mortgages" to borrowers with higher DTIs.
Fued with Department of Education
For student loan borrowers, other clues as to what changes might be in store at the Consumer Financial Protection Bureau can be gleaned from its recent dustup with the Department of Education.
In August, the education department informed the bureau it would no longer honor longstanding agreements to share information and cooperate with investigations into complaints about student loan servicers, claiming the bureau had attempted "to expand its jurisdiction into areas that Congress never envisioned."
Democrats chided the education department for abandoning its efforts to cooperate with the bureau "during a time when it is also systematically rolling back rules meant to protect students" and installing executives from for-profit higher education companies in influential positions.
Civil rights and consumer groups have also voiced concerns that Trump's Secretary of Education, Betsy DeVos, seems intent on backing away from Obama administration policies that imposed performance-based customer service standards on loan servicers.
Although DeVos backed down from a plan that could have allowed a single company to collect payments on all federal student loans, it remains to be seen what the actual requirements for a planned "state-of-the-art" federal student loan servicing Web portal will be.
DeVos has also come under fire for ordering a rewrite of "gainful employment" regulations requiring for-profit schools to prove that graduates receive training that helps them land jobs, and for halting approvals of applications for loan forgiveness from borrowers who claim they were defrauded by for-profit schools.
Bureau's long-term prospects
Although some Republican lawmakers would like to do away with the Consumer Financial Protection Bureau altogether, that's seen as unlikely. Legislation that would abolish the bureau has attracted only 30 cosponsors in the House, and seven senators.
But House Republicans have already passed a bill, The Financial Choice Act, that critics say would restrict the bureau's authority and undermine its independence, while also undoing many other consumer protections put in place by the Dodd-Frank Wall Street Reform and Consumer Protection Act of 2010.
The Financial Choice Act's prospects in the Senate are thought to be slim — Republicans have a more tenuous majority there, and Massachusetts Sen. Elizabeth Warren, who dreamed of a "Consumer Product Safety Commission" a decade ago, is one of the bureau's staunchest allies.
Senate Banking Chairman Mike Crapo (R-Idaho) has worked with centrist Democrats to put together a more targeted approach to deregulation that's aimed at providing relief to smaller lenders like community banks and credit unions. Crapo's bill, S. 2155, would leave the Consumer Financial Protection Bureau intact.
Many banking and financial services industry groups would like to see the bureau run by a bipartisan commission, much the way the Federal Communications Commission is set up.
As it stands today, the agency is an independent bureau of the Federal Reserve System. The president has limited authority to replace its director, and Congress can't choke off the bureau's funds — measures that were intended to ensure that the bureau isn't subject to political pressure.
But under the current system, abrupt and dramatic policy shifts may follow whenever a new leader takes charge of the bureau. It can be difficult for businesses to adapt to those changes, critics say. While a bipartisan commission might be less nimble in addressing emerging issues, it could provide a more stable regulatory outlook, proponents say.
"Congress should use this vacancy as an opportunity to establish a bipartisan, Senate-confirmed Commission to uphold the Bureau's important mission of consumer protection for the long-term," Consumer Bankers Association President and CEO Richard Hunt said when Cordray announced his departure. "A Commission will establish transparency and bring a diversity of thought and additional insight to ensure rules are beneficial to consumers and the economy."
---