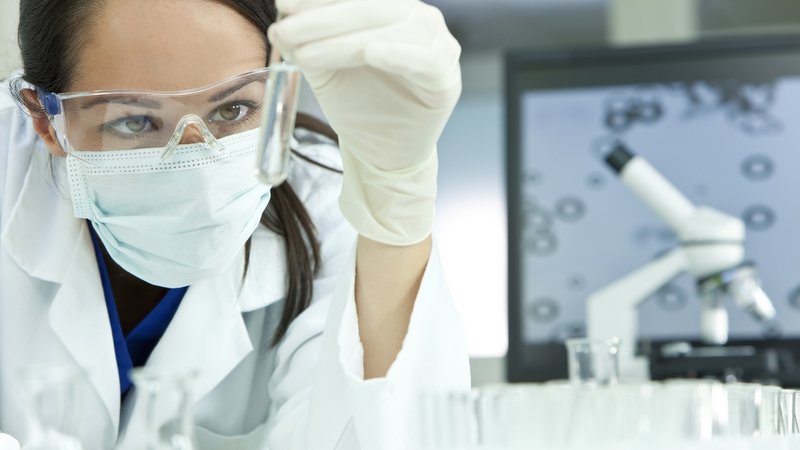 Educators and their students are scrambling to defeat a proposed tax on tuition waivers and discounts that many graduate students receive for serving as teaching assistants and researchers at colleges and universities nationwide.
If tuition waivers are classified as taxable income — as proposed in the Tax Cuts and Jobs Act, a tax bill put forward by House Republicans last week — it could cost some graduate students "thousands to tens of thousands of dollars a year."
That's according to National Association of Graduate-Professional Students, which plans to bombard Congress with tweets and phone calls Wednesday to protest not only the proposed tax on tuition waivers, but plans to eliminate other tax credits that graduate students and their families depend on.
As introduced, the Tax Cuts and Jobs Act would:
Classify tuition discounts provided to university employees and their families as taxable income.
Make employer-provided tuition assistance taxable.
Eliminate the tax deduction for interest paid on student loans.
According to an analysis by House Ways and Means Committee staff, those changes would generate $45.1 billion in new tax revenue over the next decade — money that would come out of the pockets of college students and their families.
Also raising alarm bells is a proposal to combine three existing higher education tax credits — the American Opportunity Tax Credit, the Hope Scholarship Credit, and the Lifetime Learning Credit — into a single program that's less advantageous to graduate students. Republicans estimate those changes would bring in $17.3 billion in additional tax revenue over the next 10 years.
The bill's Republican backers say other changes put forward in the Tax Cuts and Jobs Act — such as an increase in the standard deduction — would mean that many families would come out ahead. Although the bill would eliminate many tax deductions, supporters say the overall intent is to simplify the tax system and provide relief to less affluent taxpayers who are less likely to claim them.
Democrats who are critical of the bill say the biggest beneficiaries will be wealthy individuals and corporations — the bill would cut the corporate tax rate from 35 to 20 percent, eliminate the estate tax, and repeal the Alternative Minimum Tax paid by many wealthy families.
Tax liability for grad students
If the IRS starts classifying tuition waivers for teaching and research assistants as income, that could create a big tax liability for many grad students.
One doctoral candidate who also earns a $17,000 stipend working 20 hours a week as teaching assistant at the University of Illinois told Inside Higher Ed she'd lose up to 30 percent of her pay if the tuition that her school waives was also counted by the IRS as income.
"A lot of grad students would not be in grad school if not for the tuition waivers. They couldn't afford it," said one reader who commented on the story. "There's a big difference between paying taxes on income and paying taxes on a benefit you can't monetize and couldn't afford to buy." Stipends, the reader noted, "are meant to be just barely enough to live on, not enough to pay taxes on their tuition benefit, which can be two to four times greater than their income."
In a letter to the House Ways and Means Committee, the American Council on Education estimated that in 2011-2012, 145,000 graduate students received tuition waivers or discounts, and that about 57 percent of such tuition breaks went to students in science, technology, engineering and math (STEM) fields.
During the same period, students pursuing master's degrees received nearly $11,000 in tuition waivers for serving as research and teaching assistants, on average, while those pursuing doctorates averaged $13,600.
"This legislation, taken in its entirety, would discourage participation in postsecondary education, make college more expensive for those who do enroll, and undermine the financial stability of public and private, two-year and four-year colleges and universities," the American Council on Education warned.
The Association of Public and Land-grant Universities raised similar concerns, pointing out that it's not just graduate students that benefit from such discounts.
By law, schools that offer tuition discounts to must make them available to all employees — including including administrative staff, maintenance and janitorial staff.
Fifty percent of those benefiting from tuition waivers and discounts earn $50,000 or less, and three quarters earn $75,000 or less, the group said, citing a 2017 survey by the College and University Professional Association for Human Resources.
Last month, Diverse Issues in Higher Education profiled a graduate of Linfield College who was able to attend the private liberal arts college in McMinnville, Oregon, tuition-free because her mother worked as a night janitor.
---