Our goal is to give you the tools and confidence you need to improve your finances. Although we receive compensation from our partner lenders, whom we will always identify, all opinions are our own. By refinancing your mortgage, total finance charges may be higher over the life of the loan.
Credible Operations, Inc. NMLS # 1681276, is referred to here as "Credible."
Most homeowners who list their homes for sale work with a listing agent, but some sellers prefer to work directly with buyers and their agents.
A home that's for sale by owner (FSBO) can save the seller on brokerage fees, and it could net you as the buyer a good deal on a home.
Here's what you need to know about buying a home for sale by owner:
For sale by owner (FSBO): What this means for the buyer
In a typical sale, the buyer and seller are represented by agents. Because the buyer and seller communicate through their respective agents, they usually don't communicate directly with each other or each other's agent.
An FSBO seller, however, doesn't have an agent, so you or your buyer's agent will work directly with the seller. Since the seller doesn't have an agent, and thus doesn't have to pay a commission fee to a seller's agent, they may be more willing to negotiate with you on the sales price.
Don't forget to compare mortgage rates before securing your next home loan. Credible allows you to easily compare rates from our partner lenders without leaving our platform.
Credible makes getting a mortgage easy
Instant streamlined pre-approval: It only takes 3 minutes to see if you qualify for an instant streamlined pre-approval letter, without affecting your credit.
We keep your data private: Compare rates from multiple lenders without your data being sold or getting spammed.
A modern approach to mortgages: Complete your mortgage online with bank integrations and automatic updates. Talk to a loan officer only if you want to.
Advantages and disadvantages of buying directly from the homeowner
The seller is most affected by the decision to forgo representation, but buying a for sale by owner house also presents benefits and risks to you as the buyer. Here are some pros and cons to consider before you make an offer on an FSBO.
Pros
Possible discount: FSBOs are often sold for less than homes represented by agents. In 2020, the typical FSBO sold for $217,900 vs. $295,000 for agent-assisted sales, according to the National Association of Realtors.
Efficiency: Tasks like scheduling showings and inspections can take time to work through. You'll need to communicate with your agent, who then needs to communicate with the seller's agent, who then needs to communicate with the seller — and vice versa. Removing the seller's agent from the chain can move things along more quickly.
Negotiating power: Even if the seller doesn't list at a lower price, they might have more wiggle room when it comes to negotiating price and repairs since they won't have to pay a seller agent's commission.
Cons
Overpricing: FSBO sellers often overestimate their home's market value. Emotional attachment is one reason. Another reason is they simply don't know how the improvements they've made on their home affect the market value, which is based entirely on recent sales of similar homes. Buying an FSBO home with a real estate agent helps to ensure you pay a fair price.
Potentially frustrating: Real estate transactions can be frustrating. This is especially true if you're working with an FSBO seller who doesn't know how things should proceed and has no agent to help guide them or keep things in perspective.
Disclosures: The law requires sellers to disclose material defects. Without a listing agent to provide the forms and instructions that help ensure complete disclosure, the FSBO seller might leave out important details.
Steps to buying a for sale by owner home
With the exception of the pros and cons listed above, buying an FSBO is mostly like buying any other home. Here's how to proceed if an FSBO is something you're considering.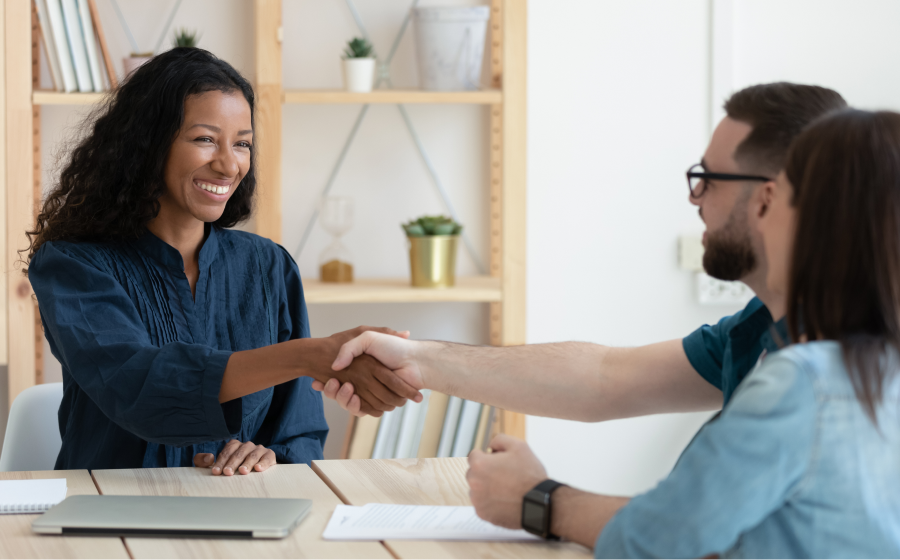 1. Hire a buyer's agent
Working with a seller who doesn't know real estate procedures or the law makes it especially risky for you to buy a house without a real estate agent.
Ideally, your agent will have had experience with FSBO homes. For one, they'll have to work harder to find them. And because your agent will be the only person involved in the sale with real estate expertise, they'll likely have to do some of the work a listing agent typically does too.
Don't forget to discuss broker commissions with any agent you're considering hiring, too. Your buyer's agency agreement should specify the commission amount and under what circumstances you're responsible for paying it.
In need of a real estate agent?
Credible can help you find a trusted agent with expertise in your market.
Find your agent
Over 90,000+ agents nationwide
Disclosure: Credible Operations, Inc. is a mortgage broker. We are not a real estate agent or broker and do not offer any real estate agency or brokerage services. All such services are provided by a licensed real estate broker who has agreed to display their services on the Credible website. These real estate brokers may receive compensation if you move forward with their agent match service.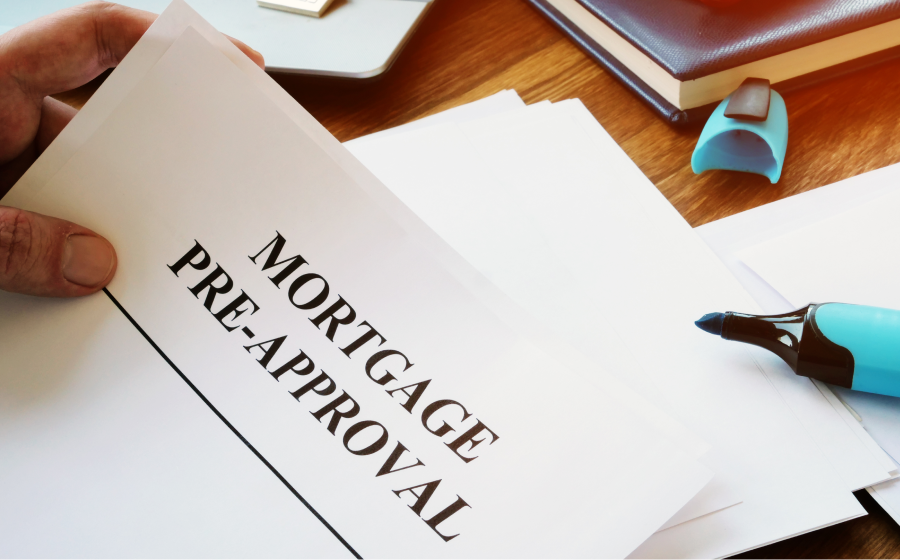 2. Get pre-approved for a mortgage
A mortgage pre-approval is usually only good for 90 days, so it's best not to get it too early. But you'll need it before you can start touring homes because many sellers — FSBO or otherwise — only schedule showings for vetted buyers.
And local custom, if not state law, likely requires that you submit a pre-approval with your offer.
Learn More: Mortgage Pre-Approval vs. Prequalification: Which Should You Get?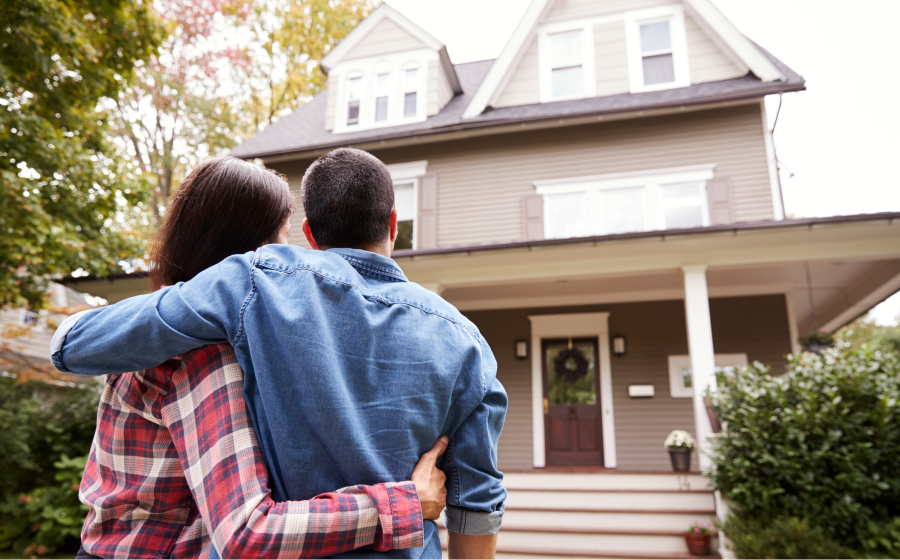 3. Look for homes
Finding FSBOs might require some digging through off-market homes. Although listing sites like Redfin and FSBO.com let owners list their properties themselves, owners who lack marketing savvy might simply post a sign in their yard. And nearly half of 2020 FSBOs weren't actively marketed at all, per the NAR.
Once you find a home you're interested in seeing, ask your agent to schedule a showing. Be prepared for the likelihood that FSBO owners will be present.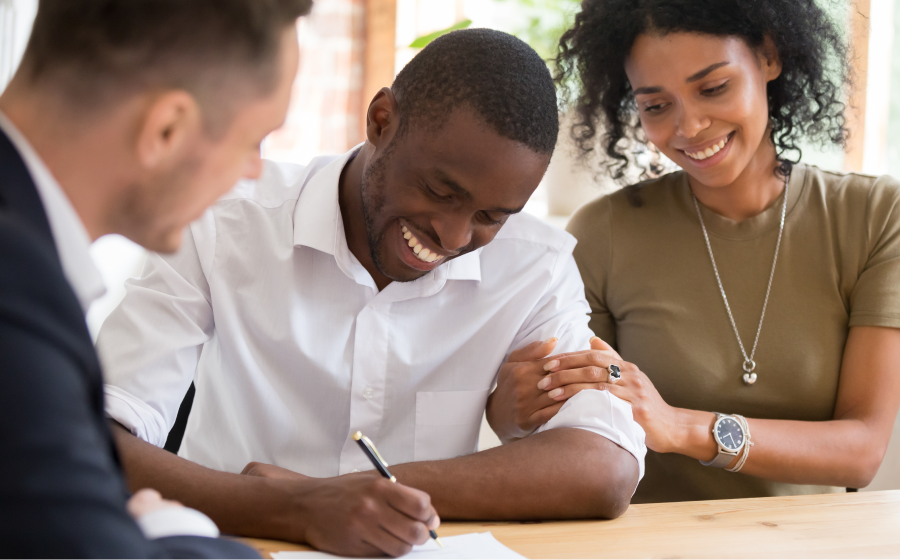 4. Make an offer
With the help of your agent, you'll prepare an offer after you've seen a home you want to purchase. The offer is a contract that states how much you'll pay, including the amount of your earnest money deposit, and lists the terms of your offer.
FSBO offers should state that your real estate broker or title company will hold onto the deposit. If not, you'll have to trust that the FSBO owner will handle the funds in accordance with the law.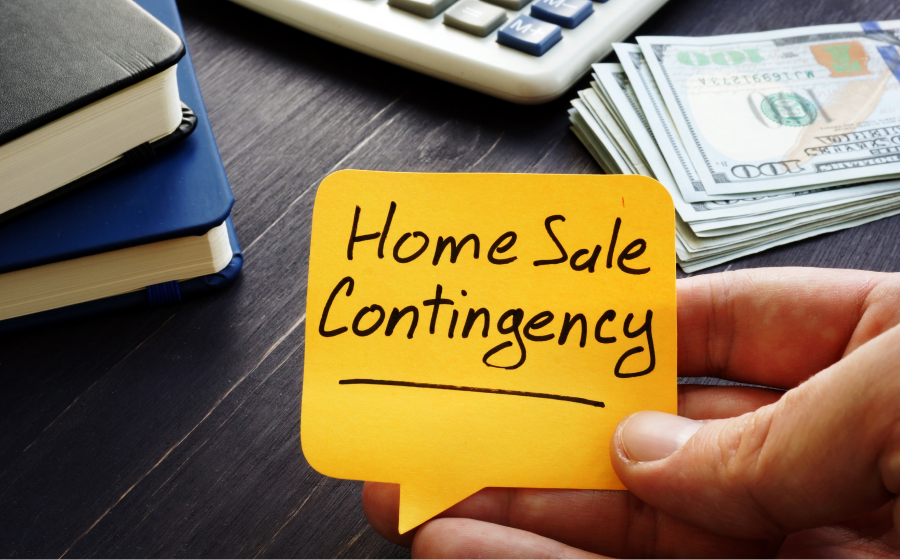 5. Elect contingencies
Contingencies are an important part of the offer because they allow you to back out of the sale if you run into problems during the homebuying process.
One contingency you should always elect is the home inspection contingency. With this contingency, you can cancel the sale of the home if the inspection results concern you and you're unable to negotiate a resolution with the seller.
Tip: As an added layer of protection, you might also make the offer contingent on the seller providing you with a Comprehensive Loss Underwriting Exchange (CLUE) report. A CLUE report shows the last five years' worth of homeowners insurance claims for a property.
Check Out: How Much to Offer on a House: 6 Tips for Getting Your Dream Home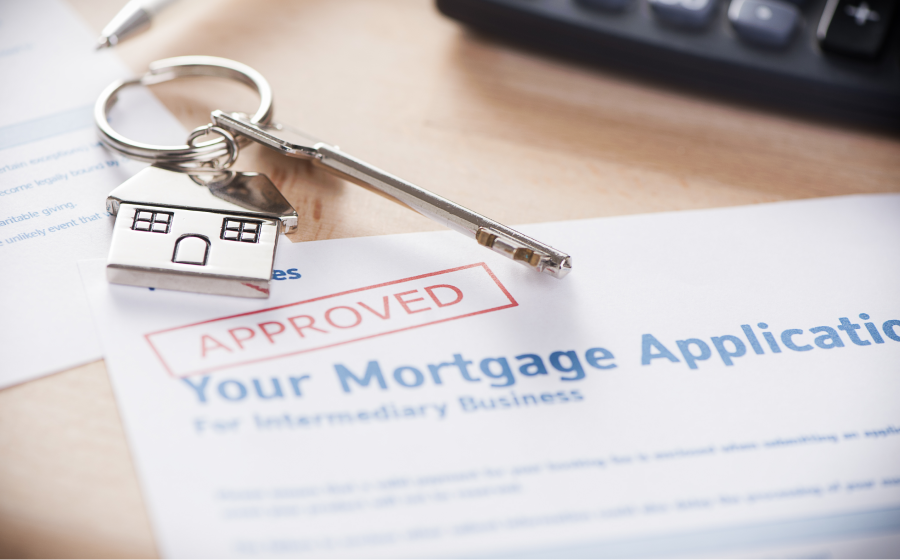 6. Apply for your mortgage
If you haven't already applied for a mortgage, do so as soon as possible after the seller accepts your offer. Your lender will order an appraisal, which your agent will schedule with the seller.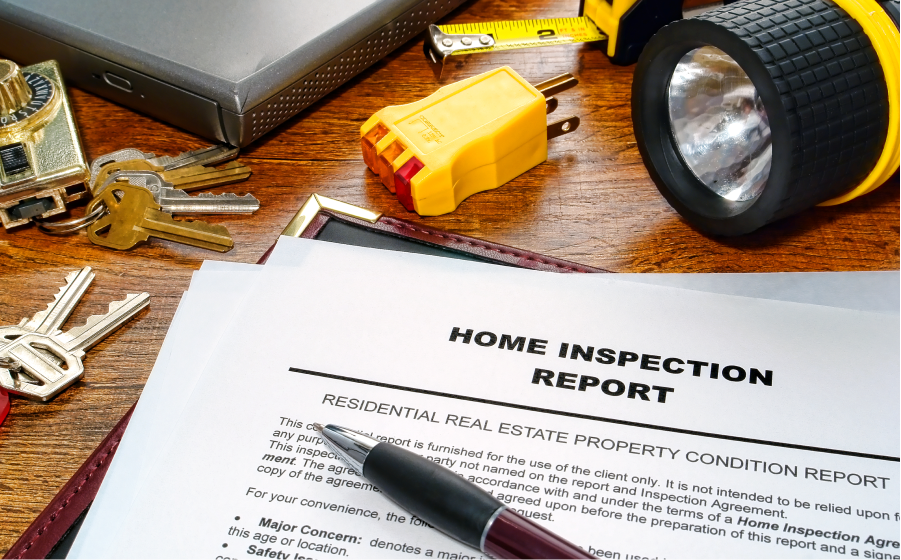 7. Order the inspection
Property inspections are usually the buyer's responsibility. Have your agent order one immediately after the seller accepts. You and your agent can attend the inspection.
The inspector will provide you with a detailed report of their findings, usually within a few days after the inspection.
8. Negotiate repairs
If the inspection reveals problems that need repair, you'll negotiate a solution with the seller. That could mean the seller making the repair or crediting funds back to you to cover the cost. Alternatively, you can accept the house as-is.
Also See: How Much Does It Cost to Buy a Home?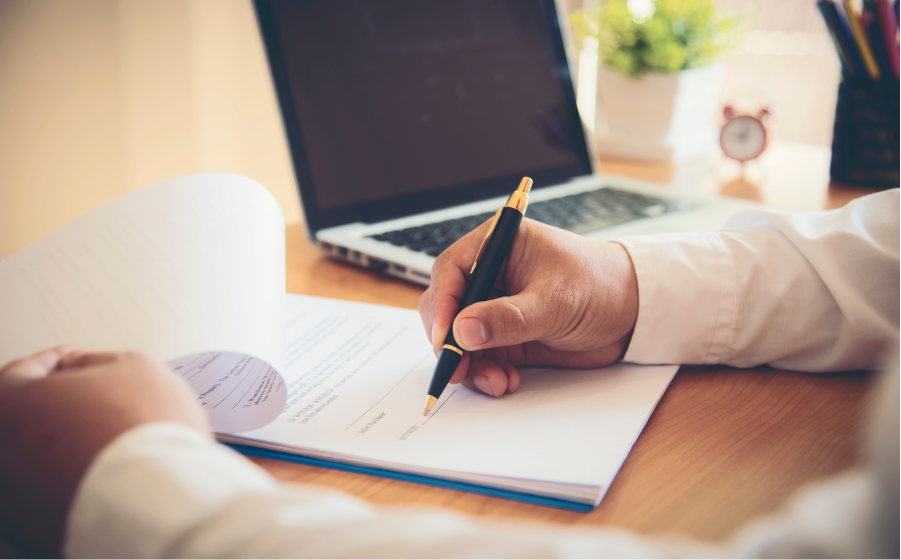 9. Order title work
You can choose any title company you want to examine the property's chain of ownership. A title company will ensure there are no claims against the property that might limit your ownership rights.
Once the title company verifies that the title is clear, it'll issue title insurance for your lender, which you'll pay at closing. You can also purchase an owner's policy for yourself.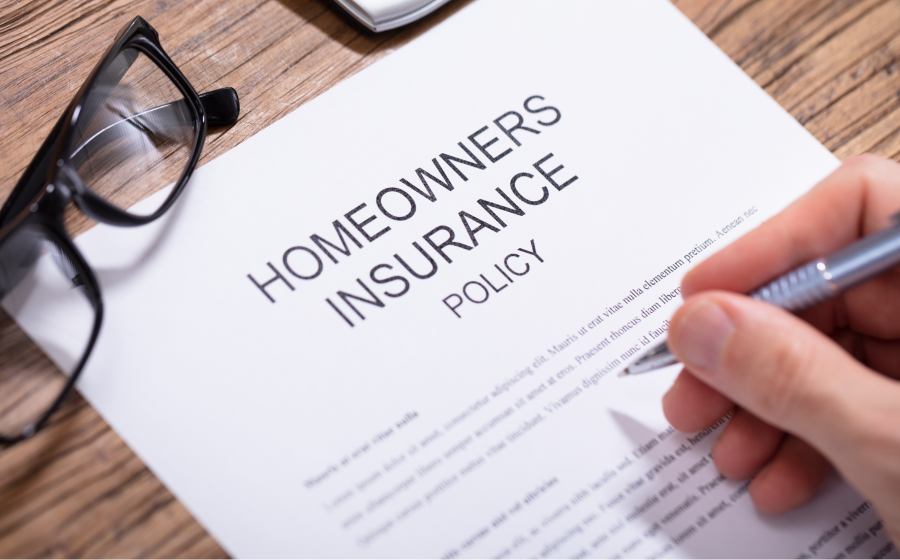 10. Secure homeowners insurance
Your mortgage lender will require proof of homeowners insurance before issuing your loan.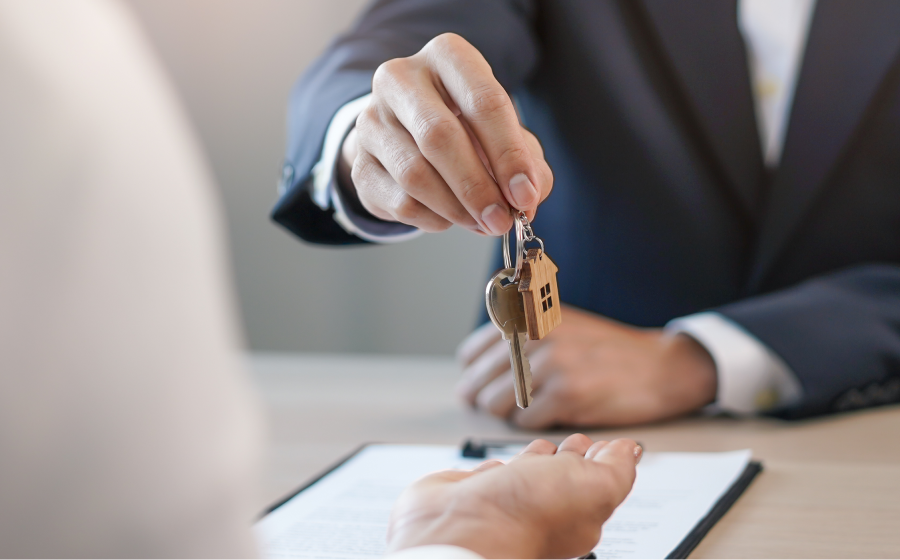 11. Prepare for closing
At this point, all that's left for you to do is schedule your closing or have your agent schedule it, and comply with any requests you receive from the mortgage lender or insurance company for additional documentation.
Once the title work is finished and your loan has been cleared to close, you'll be free to sign all of the final paperwork, pay for closing costs, and secure your new home.

Should you buy a house for sale by the owner?
Buying a house for sale by owner can present challenges that a home listed by a represented seller doesn't. Most involve lack of expertise and unrealistic expectations on the seller's part.
On the other hand, the right FSBO can save you as the buyer money and help you close faster, especially if you have a buyer's agent working on your behalf. In markets where inventory is low, FSBOs can even widen the field of available homes and increase your chances of finding the right home for you.
Keep Reading: 6 Ways to Negotiate Home Closing Costs