Madison Troyer
Madison is a contributing writer at Stacker, telling data-driven stories in the entertainment, lifestyle, news, and finance verticals. She's covered similar content at other outlets like Paperback Paris, Valnet Inc., and DEFY Media. Additionally, she's written branded and B2B content for ForceBrands, Rosana Vidal Marketing, and Aspiration Media.
Her work has also been featured in Newsweek, MSN, the Chicago Tribune, and many other outlets.
Madison earned a degree in Media, Culture, and the Arts from The King's College in New York City. She currently lives in Brooklyn, New York, logging miles around Prospect Park, acquiring more books than she could ever read, and cooking her way through Pinterest.
---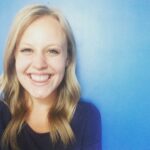 Articles by Madison Troyer