Our goal is to give you the tools and confidence you need to improve your finances. Although we receive compensation from our partner lenders, whom we will always identify, all opinions are our own. Credible Operations, Inc. NMLS # 1681276, is referred to here as "Credible."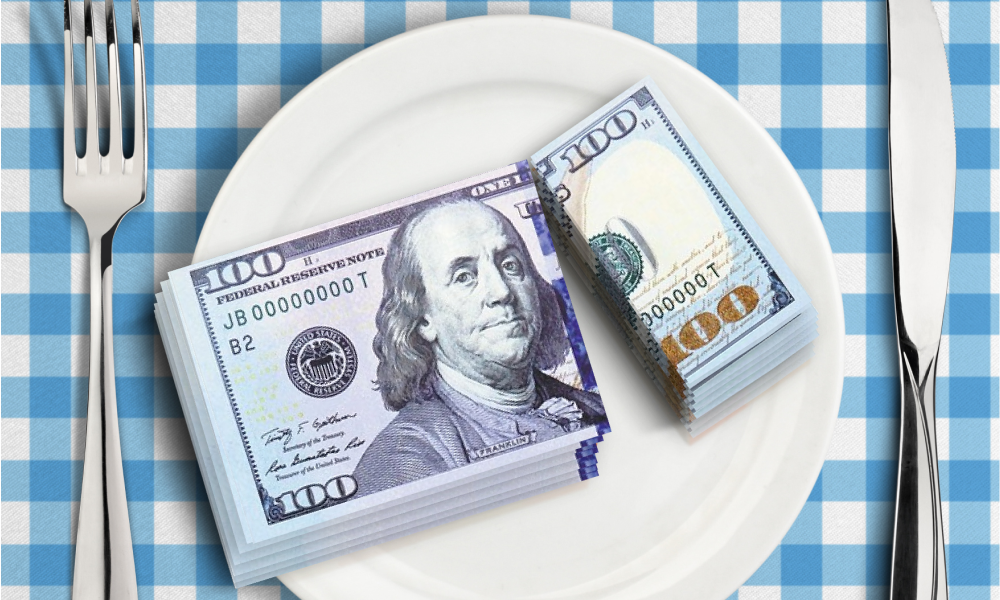 How to pay off your student loans sooner
One of the best ways for you to tackle your student loans once and for all is to refinance.
Student loan refinancing allows you to consolidate your private and federal student loans into one by taking out a new loan with a private lender and use it to pay off your original loan. You can also refinance a portion of your student debt, instead of all of them.
Refinancing can also help you secure a lower interest rate than when you took out the loans in the first place. And if you have a lower interest rate, that's less money you have to pay in interest over the life of your loan.
According to
an analysis
of a representative sample of 60,000 rate requests submitted to the Credible marketplace, during August:
Rates on 10-year fixed-rate loans averaged a record low of 4.31%, down 29% from a May 2018 peak of 6.09%
Rates on 5-year variable-rate loans averaged 3.17%, up from a previous record low of 2.82% seen in June, but down 37% from a 2018 high of 5.05%.
Keep in mind that if you refinance your federal loans, you'll no longer have access to federal programs like income-driven repayment, deferment, or student loan forgiveness.
Use our calculator below to see how much you can save by refinancing your student loans.
Step 1. Enter your loan balance
?

Enter the remaining amount of the loans you'd like to refinance
$
Step 2. Enter current loan information
?

Enter the average annual interest rate of the loans you'd like to refinance
%
?

Enter the monthly amount you currently pay on your loans (or enter remaining term)
$
?

Enter the amount of time left to repay your loan (or enter monthly payment)
years
Step 3. Enter your new loan information to start calculating your savings
?

Enter an estimated new interest rate.
%
?

Enter the monthly amount to pay on your new loan (or enter new loan term)
$
?

Enter the amount of time you have to repay your loan (or enter monthly payment)
years
Lifetime Savings
Increased Lifetime Cost
$
New Monthly Payment $
Monthly Savings
Increased Monthly Cost
$
If you refinance your student loan at % interest rate, you can save will pay an additional $ monthly and pay off your loan by . The total cost of the new loan will be $.
---
Does refinancing make sense for you?
Compare offers from top refinancing lenders to determine your actual savings.
Checking rates won't affect your credit score.
Where do you start?
Student loans can be overwhelming, but refinancing them doesn't have to be. That's why Credible's here to help. We let you compare rates for FREE and as an added bonus:
It can take you just 2 minutes
Checking prequalified rates won't impact your credit score1
You can compare multiple lenders at once to find your perfect fit
The student loan refinancing companies in the table below are Credible's approved partner lenders. Credible will receive compensation if you use Credible's marketplace to obtain a loan from these lenders. Our compensation does not affect placement on the table below. You can compare prequalified rates from all of them by filling out a single form:
Lender
Fixed rates from (APR)
Variable rates from (APR)
4.9%+
5.31%+
6.79%+1
7.06%+1
6.99%+2
6.99%+2
6.0%+5
8.04%+5
5.23%+3
5.28%+3
5.9%+4
8.12%+4
4.49%+
5.02%+
5.75%+
N/A
5.79%+
N/A
Compare personalized rates from multiple lenders without affecting your credit score. 100% free!



Compare Now




All APRs reflect autopay and loyalty discounts where available | 1Citizens Disclosures | 2College Ave Disclosures | 5EDvestinU Disclosures | 3 ELFI Disclosures | 4INvestEd Disclosures | 7ISL Education Lending Disclosures  | 8Nelnet Bank Disclosures
1 To check the rates and terms you qualify for, Credible or our partner lender(s) conduct a soft credit pull that will not affect your credit score. However, when you apply for credit, your full credit report from one or more consumer reporting agencies will be requested, which is considered a hard credit pull and will affect your credit.