Our goal here at Credible is to give you the tools and confidence you need to improve your finances. Although we do promote products from our partner lenders, all opinions are our own.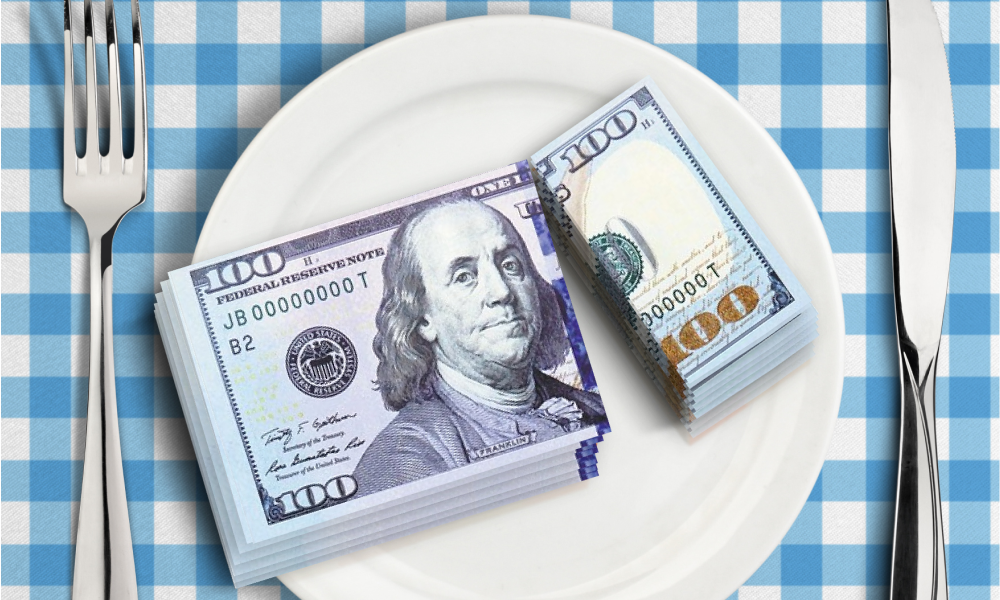 How to pay off your student loans sooner
One of the best ways for you to tackle your student loans once and for all is to refinance.
Student loan refinancing allows you to consolidate your private and federal student loans into one by taking out a new loan with a private lender and use it to pay off your original loan. You can also refinance a portion of your student debt, instead of all of them.
Refinancing can also help you secure a lower interest rate than when you took out the loans in the first place. And if you have a lower interest rate, that's less money you have to pay in interest over the life of your loan.
Keep in mind that if you refinance your federal loans, you'll no longer have access to federal programs like income-driven repayment, deferment, or student loan forgiveness.
Where do you start?
Student loans can be overwhelming, but refinancing them doesn't have to be. That's why Credible's here to help. We let you compare rates for FREE and as an added bonus:
It can take you just 2 minutes
Checking prequalified rates won't impact your credit score1
You can compare multiple lenders at once to find your perfect fit
The student loan refinancing companies in the table below are Credible's approved partner lenders. Credible will receive compensation if you use Credible's marketplace to obtain a loan from these lenders. Our compensation does not affect placement on the table below. You can compare prequalified rates from all of them by filling out a single form:
Lender
Fixed rates from (APR)
Variable rates from (APR)
4.54%+
N/A
3.50%+
3.58%+
3.20%+¹
2.49%+¹
3.74%+2
3.64%+2
3.19%+3
2.39%+3
2.92%+4
1.99%+4
4.65%+
4.65%+
3.23%+
2.58%+
3.49%+
N/A
2.99%+5
1.99%+5
Ready to see how much you can save?



Get Rates




All APRs reflect autopay and loyalty discounts where available | 1Citizens Bank Disclosures | 2College Ave Disclosures | 3 ELFI Disclosures | 4INvestEd Disclosures | 5SoFi Disclosures


Citizens Bank Education Refinance Loan Rate Disclosure: Citizens Bank Disclosures Citizens Bank Education Refinance Loan Rate Disclosure: Variable rate, based on the one-month London Interbank Offered Rate ("LIBOR") published in The Wall Street Journal on the twenty-fifth day, or the next business day, of the preceding calendar month. As of August 1, 2020, the one-month LIBOR rate is 0.17%. Variable interest rates range from 2.49%-8.38% (2.49%-8.38% APR) and will fluctuate over the term of the borrower's loan with changes in the LIBOR rate, and will vary based on applicable terms, level of degree earned and presence of a co-signer. Fixed interest rates range from 3.20%-8.63% (3.20%-8.63% APR) based on applicable terms, level of degree earned and presence of a co-signer. Lowest rates shown are for eligible, creditworthy applicants with a graduate level degree, require a 5-year repayment term and include our Loyalty discount and Automatic Payment discounts of 0.25 percentage points each, as outlined in the Loyalty and Automatic Payment Discount disclosures. The maximum variable rate on the Education Refinance Loan is the greater of 21.00% or Prime Rate plus 9.00%. Subject to additional terms and conditions, and rates are subject to change at any time without notice. Such changes will only apply to applications taken after the effective date of change. Please note: Due to federal regulations, Citizens Bank is required to provide every potential borrower with disclosure information before they apply for a private student loan. The borrower will be presented with an Application Disclosure and an Approval Disclosure within the application process before they accept the terms and conditions of their loan.
How much $$$ refinancing can save you
According to an analysis last year of self-reported data provided by borrowers who refinanced their student loans through Credible in 2017 and 2018, Credible users who refinanced into a shorter term loan saved thousands over the life of their new loan by comparison with their original loan terms.2
However, keep in mind the amount you save will be dependent on your specific situation, and you could wind up paying more over the life of your new loan under certain circumstances.
Find out if refinancing is right for you
Compare actual rates, not ballpark estimates – Unlock rates from multiple lenders in about 2 minutes
Won't impact credit score – Checking rates on Credible won't impact your credit score
Data privacy – We don't sell your information, so you won't get calls or emails from multiple lenders
See Your Refinancing Options
Credible is 100% free!
1 To check the rates and terms you qualify for, Credible or our partner lender(s) conduct a soft credit pull that will not affect your credit score. However, when you apply for credit, your full credit report from one or more consumer reporting agencies will be requested, which is considered a hard credit pull and will affect your credit.
2 Click here to view a more complete analysis, including assumptions, how we selected different segments of our user population to review, specific time period reviewed, how different segments of the user population were impacted, and other information about the analysis.