Our goal is to give you the tools and confidence you need to improve your finances. Although we receive compensation from our partner lenders, whom we will always identify, all opinions are our own. Credible Operations, Inc. NMLS # 1681276, is referred to here as "Credible."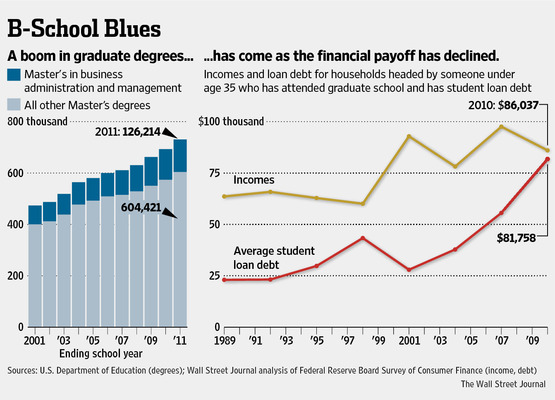 Average Debt
As of 2012, MBA graduates on average rack up $42,000 in debt. Though that is a lower amount than those who pursue law or medicine, it doesn't accurately portray the rising tuition fees at most top rated business schools. MBA graduates can accrue anywhere from $25,000 to upwards of $100,00 in student debt, depending on what school they attend and how much financial aid they are eligible to receive.
Refinancing Options
There are many refinancing options targeted specifically for MBA students, allowing alumni to consolidate their private loans or refinance all loans. Borrowers can choose from fixed and variable rate loans with 5, 10, 15 and 20 year terms, depending on what they are eligible for. Check out our Lender Profiles of all participating banks for more details.

Most Popular Post MBA Professions
Marketing jobs

PR Specialists
Market research analysts
Advertising manager
Marketing manager

Finance jobs

Accounting manager
Financial manager
Financial analyst
Corporate controller
CFO
Treasurer/financial officer
Cash manager
Risk/insurance manager
Investment banker

Other MBA fields

Healthcare management
Human resources
Project management
Public relations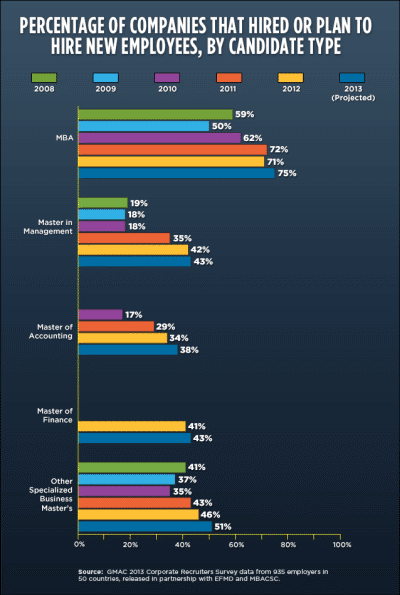 Further Reading