Our goal is to give you the tools and confidence you need to improve your finances. Although we receive compensation from our partner lenders, whom we will always identify, all opinions are our own. Credible Operations, Inc. NMLS # 1681276, is referred to here as "Credible."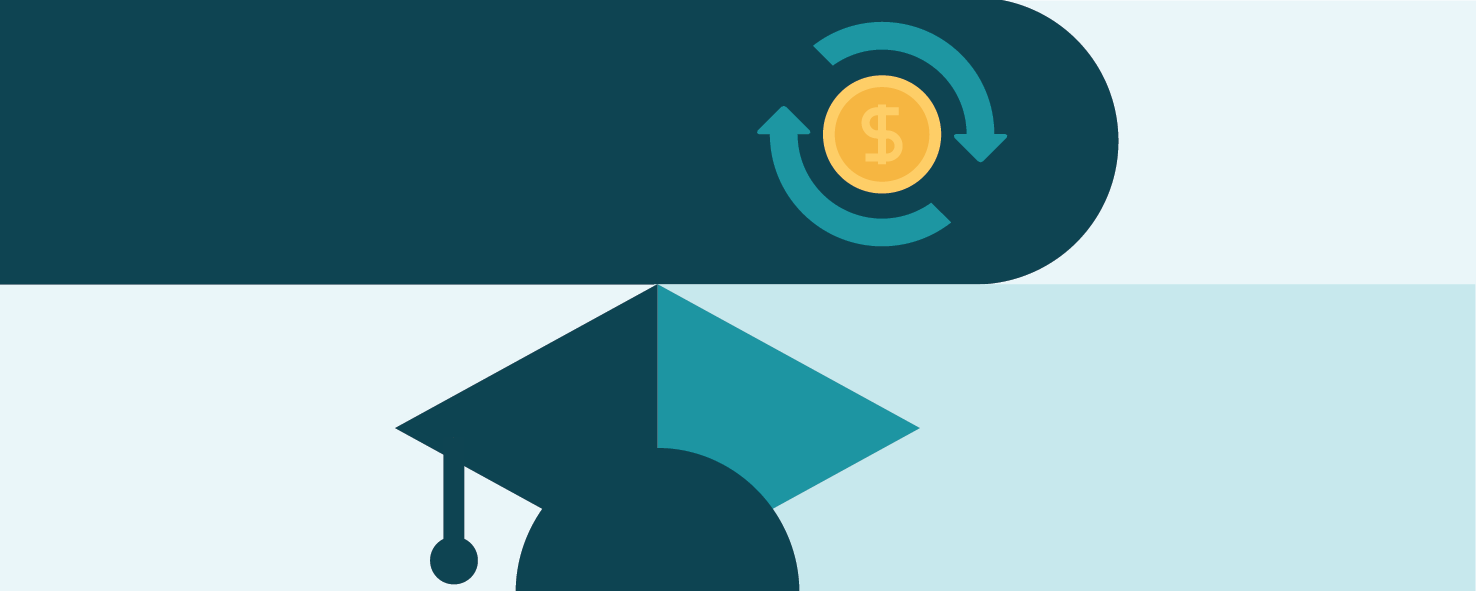 Content provided by Credible. Although we do promote products from our partner lenders who compensate us for our services, all opinions are our own.
This article first appeared on the Credible blog.
Knowing how to refinance your student loans comes down to first choosing your top lenders and comparing their interest rates, terms, and fees.
1. Research lenders
Some student loan lenders might be better for some life situations than others. Since not all lenders offer the same terms, you'll want to do your research and compare them. You should take a look at a few different factors, including:
Interest rate: While an interest rate mostly depends on your credit score, different lenders can offer you different rates. You typically want to look for the lender that offers the lowest rate as well as the best terms and monthly payment for your situation.
Repayment terms: Think about what kind of new refinancing terms world work best for you. If you want to pay your student loans off fast, you should probably consider a shorter term. However, if you need more room in your budget and want to lower your monthly payment, you could consider a longer term loan. Just keep in mind that the longer the repayment term, the more you'll end up paying in interest over time.
Monthly payment: Look at the estimated monthly payments you could make. If this number doesn't fit into your budget, you may want to see about adjusting your terms or interest rate.
Fees: Some lenders offer low or no fees which is what you should look for. But be on the lookout for late payment fees, prepayment penalties, and origination fees that could cause you to pay more in the long run.
Requirements: Different lenders have different requirements, so be on the look out for which will best suit your needs. For example, if you don't have stellar credit, you might want to use a cosigner — some lenders don't allow cosigners, but others do. Or maybe you didn't graduate and you're still trying to pay off your student loans. Although most lenders don't offer refinancing to those who didn't graduate, there are some who do that could be a good fit for you.
2. Fill out a form
You can compare student loan refinancing options through Credible. You'll need to complete a quick form with some details about you and your loans. This allows you to see the best lenders and rates without it impacting your credit score.
At this point, if you meet the lenders' eligibility criteria you'll see the prequalified rates and loan products you qualify for. Then you'll be able to compare lenders.
With Credible, you can get personalized rates from student loan refinance lenders in minutes.

3. Compare rates and terms
You can compare lenders based on interest rates, fees, monthly payments, and the total loan amount you'll be taking out.
Some of the best student loan refinancing lenders offer low interest rates, minimal (or no) fees, and a flexible repayment schedule based on what works best for you.
4. Choose the best offer for you
Some lenders also offer emergency help, like temporarily halting payments in case you lose your job or go through a hardship. Others have cosigner options available — including cosigner release. Consider other lender perks and benefits as you review your choices.
Since not all lenders have the same benefits, offers, or even qualifying factors, it's important to review each one. You'll want to choose the best options for your financial situation. For instance:
If you can afford to make a larger monthly payment, you might want to refinance into a loan with a shorter repayment term. This strategy can lead to the greatest savings, because you'll pay off your student loans faster. Not only that, but the shorter the repayment term, the lower the interest rate offered by most lenders.
If you want to lower your monthly payment when refinancing by extending your loan term, you won't qualify for the lowest interest rate, and your total repayment costs may increase. But you can always make more than the minimum loan payment anytime you can afford it.
You can often lower both your monthly payment and your total repayment costs if you refinance into a loan with a lower interest rate and roughly the same repayment term as your existing loans.
5. Complete your application
Once you've found a lender that works for you, you'll provide your loan details. Credible has an easy import tool, which can come in handy as you're adding many different lenders and loans to refinance.
Even if you've prequalified, you'll complete a full application and the lender will conduct a hard credit pull (which does impact your credit score) and the lender will verify your documents, analyze your debt to income ratio, and more. At this point, you'll need to provide proof of employment and income and official statements on all your outstanding loans.
Once this is done, the lender determines whether to approve your loan and at what rate. If you still like what you see, you'll sign the loan documents. Then, typically, it takes about two business days to fund your loan from the time you receive lender approval, but funding times vary by lender and circumstance.
Check out Credible to learn more about student loan refinancing and to see your personalized rates.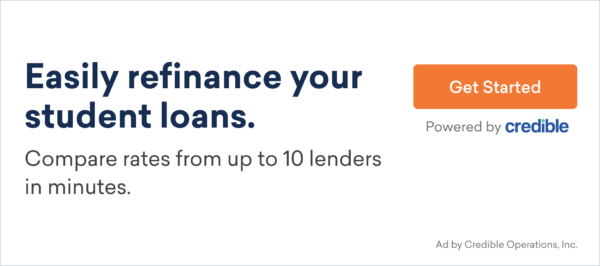 6. Stay current on your loans
To avoid falling behind, make sure you keep paying your current lenders until your new one confirms the completed transaction. Your new lender will set a date for when your monthly payment is due.
After approval of a loan, you're still obligated to make payments on your existing loans until you've received confirmation otherwise. If not, missed or late payments can cause your credit score to drop, hurting your chances of borrowing money in the future.
---
About the author: Dori Zinn is a personal finance journalist with work featured in Huffington Post, Quartz, Wirecutter, Bankrate, and others. She loves helping people learn to be better with money.