Our goal is to give you the tools and confidence you need to improve your finances. Although we receive compensation from our partner lenders, whom we will always identify, all opinions are our own. Credible Operations, Inc. NMLS # 1681276, is referred to here as "Credible."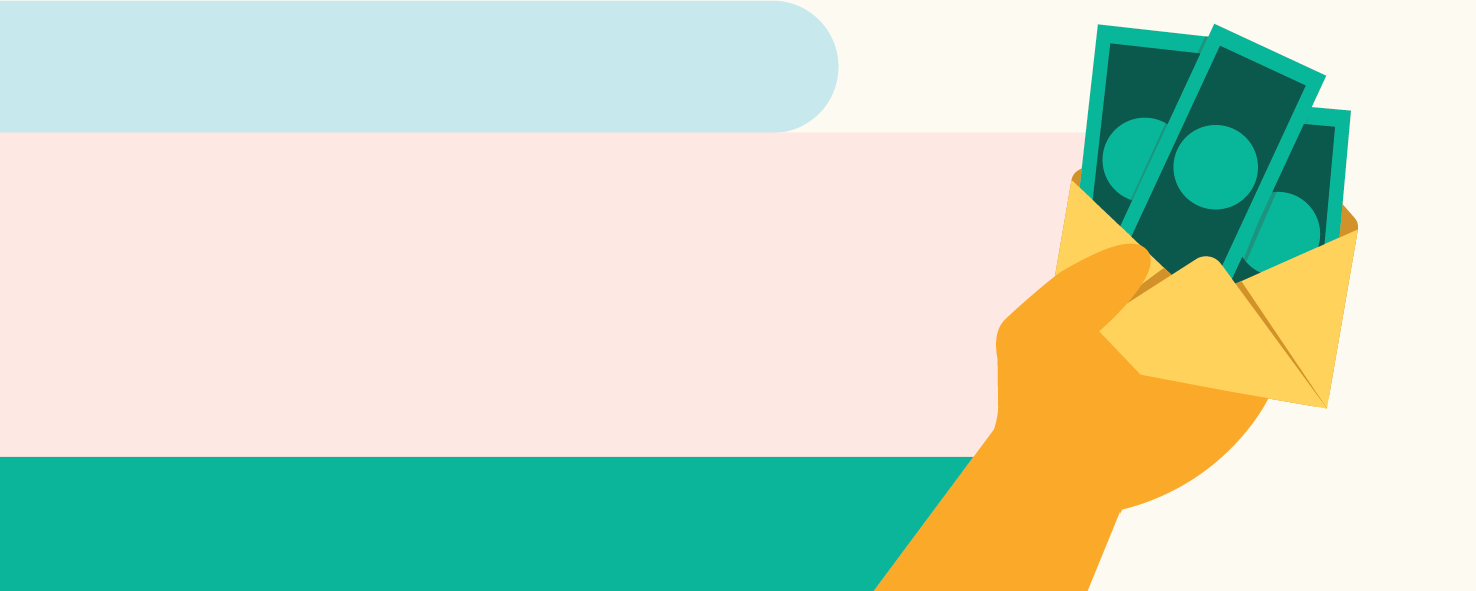 Content provided by Credible. Although we do promote products from our partner lenders who compensate us for our services, all opinions are our own.
This article first appeared on the Credible blog.
Whether it's to consolidate debt, cover an emergency room visit, or even finance a home improvement project, you can use a personal loan for almost anything. Here are some of the many uses of a personal loan:
1. Debt consolidation
If you're struggling to pay off major debt, like credit card debt, you can use a personal loan to help. A debt consolidation loan is when you use a personal loan to pay off debt and then pay your personal loan back in installments every month.
If you can score a low-interest personal loan with affordable monthly payments, a debt consolidation loan might work for you. Plus, if your credit score isn't so great, debt consolidation could give it a much-needed boost.
Visit Credible to compare personal loan rates from various lenders, all in one place.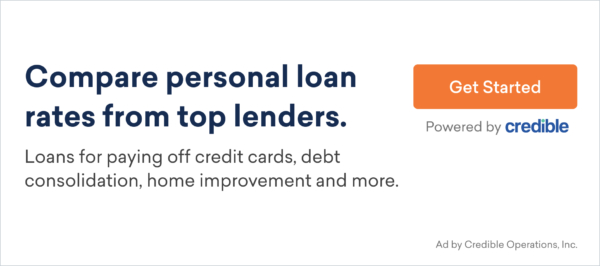 2. Unexpected medical bills
Getting hit with a few high medical bills can derail your finances. But a personal loan could save you from missing payments that would otherwise cause your bills to go into collections. This can make your credit score plummet.
If you don't have the cash to make a lump sum payment, apply for a personal loan to cover the cost. Many lenders can get your money deposited within a day or two after you get approved. This means you'll be able to pay off your medical bills (or dental bills) right away and avoid a late payment.
3. Home improvement projects
Being a homeowner means you're responsible for everything around the home. There are smaller issues to think about like paint touch-ups and major ones like new piping due to a busted pipe.
A personal loan can cover either the little touch ups or the major fixes. Even if you're looking to make upgrades to your home, like replace the flooring or get a new refrigerator, you can pay for them with a personal loan.
Before you sign on, compare the cost of a personal loan to a home equity loan or line of credit. See which one offers a lower interest rate and friendly repayment terms. Remember, though, that HELOCs and home equity loans use your home as collateral. If you fall behind on payments, your home could get seized.
4. College and other education costs
A child's education doesn't come cheap. Whether it's a private secondary school, college tuition, or even costs related to a club or sporting event, you may not have it all covered. After getting all the help you can from primary sources like scholarships and grants, federal student loans, and private student loans, you can consider a personal loan as a last resort.
Using a personal loan to pay for expenses you can't afford right now means you won't sacrifice a quality education due to lack of finances.
Ready to find your personal loan? Credible makes it easy to find the right loan for you.

5. Major life events
If you're struggling to afford major life events, like a wedding, adoption, or funeral, a personal loan can help.
Having a personal loan means you can avoid putting major purchases on your credit card. Credit cards tend to have higher interest rates compared to loans, which means it'll cost you even more when paying them off. Whether it's an event that was sudden or something you've been planning for a while, use your resources to make ends meet.
The best personal loan lenders give you flexible repayment terms and lower interest rates compared to credit cards. Explore many different lenders before settling on the right one for you.
6. Car purchase
If you're in the market for a new car, a personal loan might be a better option than a car loan.
Although car loans may have competitive interest rates, it's still a good idea to explore personal loans and other lending options before jumping into the first loan you find. You might find rates and terms that work better for you in a personal, but always shop around first.
7. Starting a business
If you're trying to get your business off the ground, you could apply for a business loan, but might face some hurdles. It's not easy to get a business loan without proving your company can make money. An easier way could be getting a personal loan.
Starting a new business can have financial setbacks. If you have strong credit to prove you're worth lending to, you could get money within a day or two. This is faster and you'll face much less pushback than if you were to try getting a small business loan. Just keep in mind not all lenders allow you to use a personal loan for business purposes, so always check first.
Different personal loan uses mean different terms
What you use your personal loan for is up to you, but each lender has different standards for each option.
For instance, if you're using a debt consolidation loan, you may need to pay it back sooner compared to a home equity loan. Along with that, interest rates and terms can fluctuate between different personal loan uses as well. Carefully consider all your loan options before deciding.
Looking for a loan? Compare personal loan rates from top lenders in two minutes.

---
About the author: Dori Zinn is a student loan authority and a contributor to Credible. Her work has appeared in Huffington Post, Bankate, Inc, Quartz, and more.