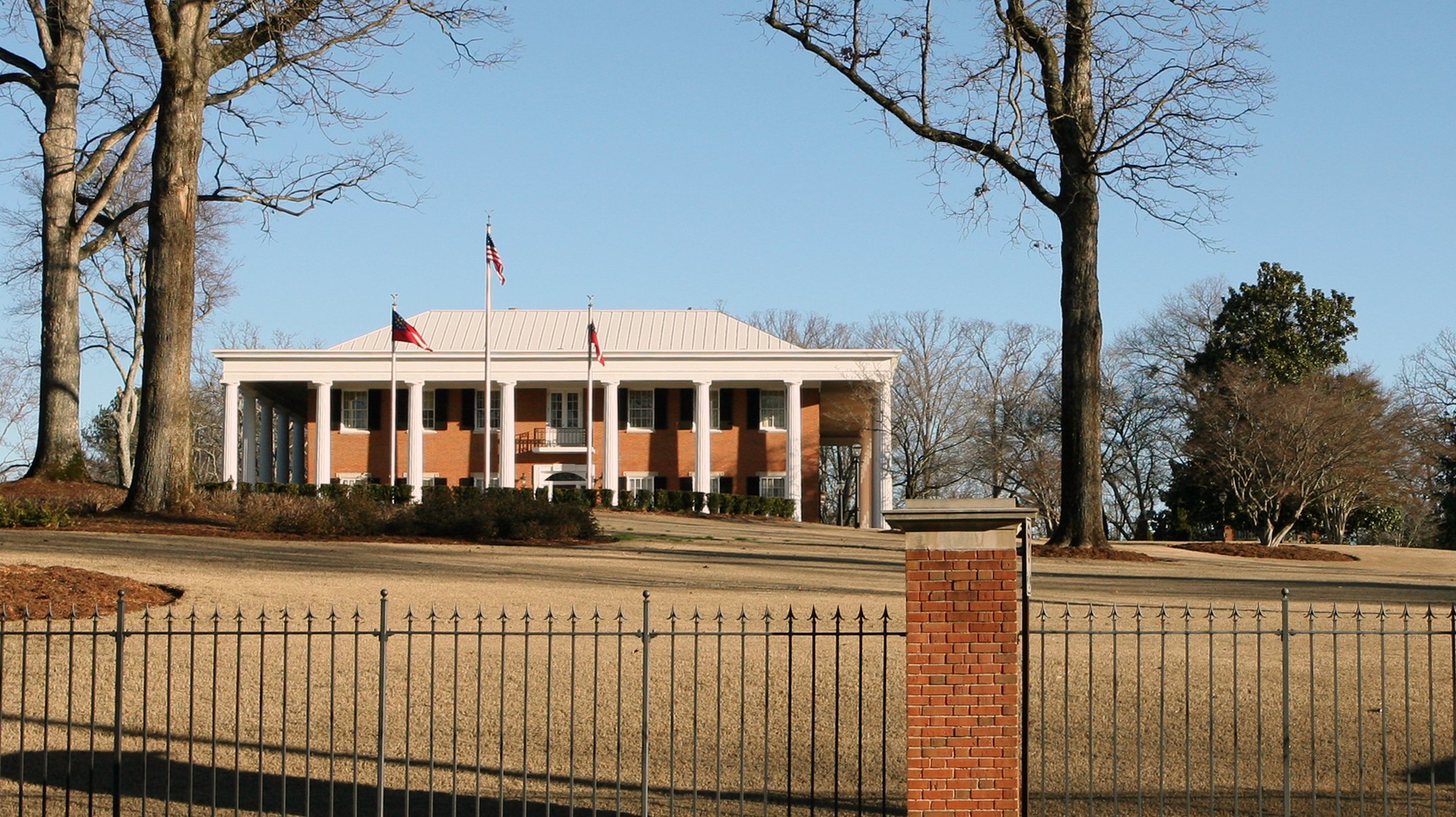 Stacey Abrams has a lot of academic degrees. After earning her bachelor of arts magna cum laude from Atlanta's Spelman College in 1995, she completed a master's in public policy from the LBJ School of Public Affairs at the University of Texas. But Abrams wasn't done yet, moving on to Yale Law School for a juris doctor.
All of that education helped land Abrams a job as a tax attorney with the prestigious Atlanta-based law firm Sutherland Asbill & Brennan LLP. After gaining a range of experience in law and business — and cranking out romance novels under the pen name Selena Montgomery in her spare time — Abrams was elected to Georgia's House of Representatives. She served for a decade, rising to become the first African American minority leader.
But all of that education also saddled Abrams with a big pile of educational debt. At the age of 44, she's paying down $96,000 in student loans, and also has nearly $80,000 in credit card debt. On top of that, she owes about $54,000 in federal back taxes from 2015 and 2016.
We know all of this because many who follow Georgia politics think Abrams could be the best shot Democrats have had this century to take back the governor's mansion.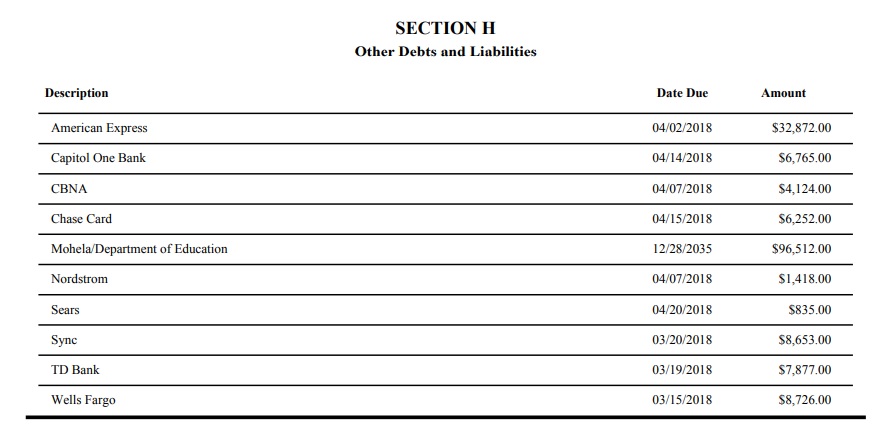 Screen shot from Georgia gubernatorial candidate Stacey Abrams' March 14, 2018 Personal Financial Disclosure Statement. Source: Georgia Government Transparency and Campaign Finance Commission.
Abrams' debts are detailed in the personal financial financial disclosures she must file as a candidate. Because those disclosures have been generating some headlines, Abrams just published a guest piece in Fortune explaining how she racked up her debt — and why it shouldn't disqualify her from being Georgia's next governor.
Paying bills for two households
Landing a job as a tax attorney right out of law school enabled Abrams to begin making payment on her student loans and whittle down her credit card debt. But in 2006, her parents took on the responsibility of raising a grandchild, and Abrams helped out with the bills — she says she remains "their main source of financial support."
"Paying the bills for two households has taken its toll," Abrams writes in Fortune. "Nearly twenty years after graduating, I am still paying down student loans, and am on a payment plan to settle my debt to the IRS. I have made money mistakes, but I have never ignored my responsibilities; I will meet my obligations — however slowly but surely."
Having taken responsibility for her obligations, Abrams also seeks to put them in context — the context of race and gender.
Double whammy for minority women
She points not only to significant wealth gaps between white and minority households — the product of discrimination in the workplace, housing and education, she maintains — but the wage gap between men and women, which is further exacerbated by race.
"Systemic biases, legacy barriers, and current explosions of inequality conspire to undermine wealth generation among minorities, and especially women in these communities," she says. "But, as with all obstacles, our obligation is to acknowledge they exist and then fight like hell to circumvent them."
Finally, Abrams offers some advice based on her own personal experiences.
If you're "doing more than you should to support others," you may not have a choice, but it's "important to understand the reality of the situation."
Once you're in tune with reality, Abrams advises that you "dedicate yourself to building your financial knowledge. The more you know, the more confidence you'll have to make smart money decisions. Yes, we all still make money mistakes—but they don't have to be fatal to our dreams."
If Abrams wins her party's nomination in the May 22 primary, she's likely to face Georgia's Republican lieutenant governor, Casey Cagle, in November. The odds will be stacked against her, as Georgia voters haven't elected a Democrat to the governor's office since 1998, and both chambers of the Georgia Assembly have been controlled by Republicans since 2004.
If elected, she's proposed instituting need-based aid in the state of Georgia to help college students graduate debt-free, at an annual cost of $100 million.
---