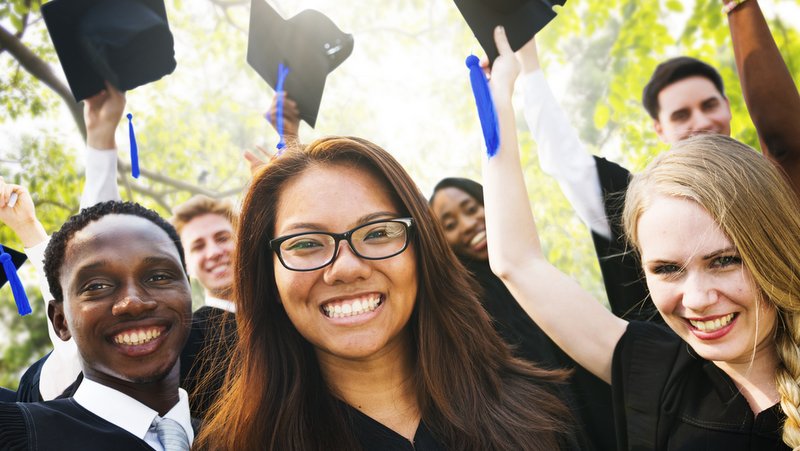 Rising college costs and student loan debt are a national problem, but state and local governments can be part of the solution, according to a new report by genprogress.org from a left-leaning, youth-focused advocacy group, Generation Progress.
While some of the proposals put forward by Generation Progress could carry big price tags and be politically charged, the report also details some straightforward measures states are already implementing.
Here's what Generation Progress says states could — and should — do:
1. Increase awareness of federal loan forgiveness and income-driven repayment programs 
About 70 percent of federal direct loan borrowers in default could have qualified for repayment programs that tie monthly payments to income, making payments more manageable, the report noted. The Department of Education recently launched a new income-driven repayment plan, REPAYE, that gives 5 million additional borrowers the option of limiting their monthly student loan payments to 10 percent of their adjusted gross income.
2. Let states refinance student loans
Congress has balked at funding a national program that would help student loan borrowers refinance their debt at lower rates. (Borrowers can consolidate their federal loans, but don't get an interest rate reduction. The only way to get a lower rate is to refinance your loans with a private lender).
But state or municipal bonding authorities could enable student loan borrowers to refinance their loans at lower rates. Eighteen states issue student loans through their own student loan authorities, according to the Education Finance Council.  Many states may move forward with student loan refinancing programs, now that the IRS has ruled they can fund them by issuing tax-exempt bonds.
3. Abolish punitive penalties for borrowers in default
You can lose your driver's or professional license in 21 states if you default on a student loan — which in all likelihood will just make it harder for you to pay it back.
4. Pass laws to limit credit checks on employment
Your debt-to-income ratio or student debt status shouldn't necessarily disqualify you from most jobs, Generation Progress says. "Reasonable exceptions" can be made "for certain jobs in government or law enforcement or for positions putting individuals in charge of major financial decisions."
5. Help clean up student loan servicing
At the federal level, the Consumer Financial Protection Bureau and Department of Education have been cracking down on abuses by student loan servicers — companies that collect payments on student loans. States can get involved in these efforts through legislation and regulatory reforms, Generation Progress says. State banking regulators in some states may already have the authority under existing law to govern student loan servicers. State banking departments should require student loan servicers to obtain licenses, and designate a state student loan ombudsman to work with the CFPB and Department of Education, Generation Progress says.
6. Crack down on predatory schools
For-profit schools like Corinthian College can't enroll students who receive federal aid or loans unless they've been authorized by a state-level agency. But state agencies "have done little to police the activities of unscrupulous schools," Generation Progress complains — some are governed by school officials themselves. The report notes that many state attorneys general have already filed lawsuits alleging that for-profit schools engaged in unfair and deceptive practices.
7. Reinvest in higher education
State cuts in funding for public colleges have been a driver of drastic tuition increases, Generation Progress maintains. Boosting taxpayer support for public colleges to pre-recession levels would help make college a public benefit — as would making community college free, the report said.
---