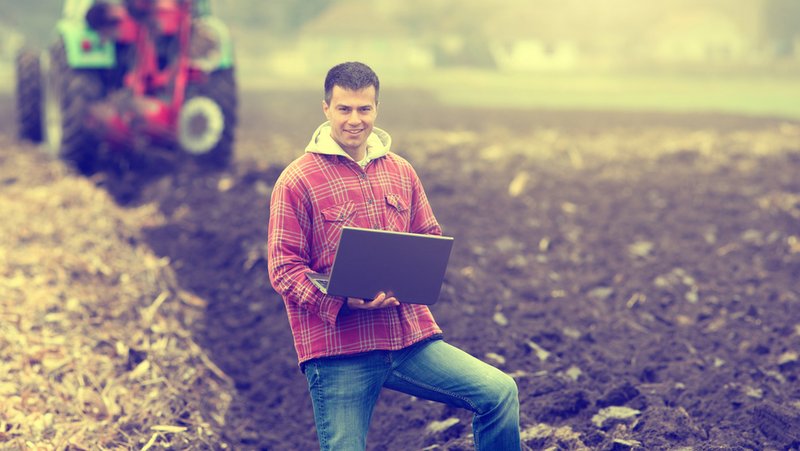 Farmers should be seen as public servants who qualify for a student loan forgiveness program that's currently open to teachers, police officers, public interest lawyers, doctors and others whose work benefits society as a whole.
That's the position of legislation proposed by Rep. Chris Gibson (R-N.Y.), which would expand the Department of Education's Public Service Loan Forgiveness Program to include full-time employees or managers of farms or ranches with revenue of at least $35,000.
Introduced in June, H.R. 2590, the Young Farmer Success Act of 2015, has attracted eight co-sponsors to date. This month the National Young Farmers Coalition and Clif Bar teamed up to plug the bill in a social media campaign.
Only 6 percent of farmers are under 35 years old, meaning more than 700,000 new farmers will be needed in the next 25 years, the National Young Farmers Coalition said in a report this summer.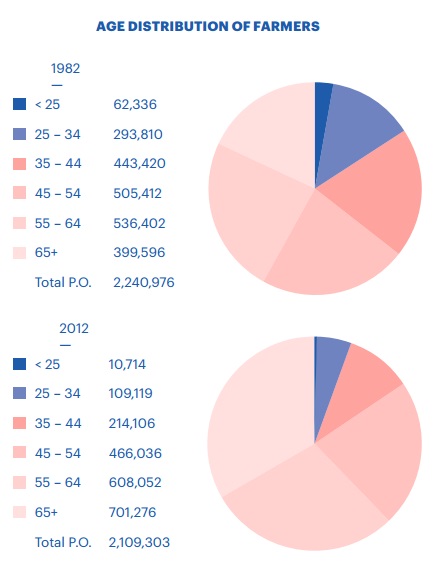 Source: U.S. Department of Agriculture, National Young Farmers Coalition.
Farming today often involves sophisticated technology and requires critical thinking skills and knowledge of concepts in science and business, making college a valuable asset. But student loan debt can make it difficult to pursue a career in farming, the report said.
The National Young Farmers Coalition says that among its members who have student loan debt, 53 percent are farming but struggling to make student loan payments. Close to 30 percent say they've held off on becoming farmers because they wouldn't make enough to make their student loan payments.
To help publicize the issue, Clif Bar is donating $35,000 to the National Young Farmers Coalition — the average level of student loan debt for coalition members who are paying off student loans.
Video produced by Clif Bar in support of the Young Farmers Success Act of 2015.
The Public Service Loan Forgiveness Program lets public servants off the hook for the remaining balance on federal direct student loans after they've made 10 years of payments. The 120 qualifying monthly payments must be made under a repayment plan while working full-time for a qualifying employer.
Qualifying employers include federal, state, local or tribal government organizations (including AmeriCorps or Peace Corps), and nonprofits that are tax-exempt under Section 501(c)(3) of the Internal Revenue Code.
Employees of some nonprofits that provide certain types of qualifying public services may also qualify for a Public Service Loan Forgiveness (PSLF) Program.  Nonprofits are considered a "qualifying employer" if they provide at least one of the following public services:
Emergency management
Military service
Public safety
Law enforcement
Public interest law services
Early childhood education (including licensed or regulated child care)
Public service for individuals with disabilities
Public service for the elderly
Public health
Public education
Public library services
Other school-based services
---