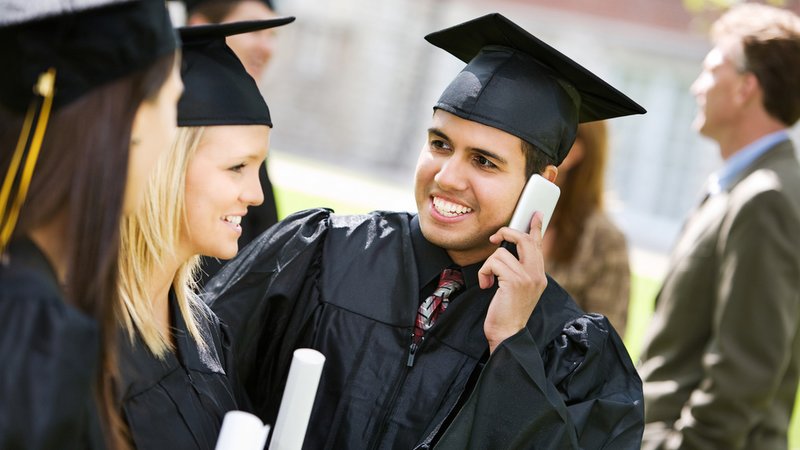 Thousands of undocumented immigrants attending public universities in California can now borrow up to $4,000 a year to help pay for their educations under a new state-funded California DREAM Loan Program.
Undocumented immigrants don't qualify for federal aid, which makes it difficult for them to get student loans. DREAM loans are the latest form of assistance provided under the California DREAM Act, legislation aimed at allowing children who were brought to the U.S. before age 16 to apply for state-funded financial aid such as institutional grants, community college fee waivers, Cal Grants and Chafee Grants (DREAM stands for development, relief, and education for alien minors).
To qualify for DREAM Act benefits, students must have attended a California high school for at least three years, and can't hold a non-immigrant visa. Qualifying students pay in-state tuition at UC and California State University schools.
The new DREAM Loan Program was authorized in 2014, but funding is only now becoming available for the 2015-2016 academic year. The state provides half the funding, matching funds put up by the University of California and California State University systems.
The University of California says more than 3,000 undocumented immigrants attending nine University of California campuses could qualify for the loans in an initial $5 million funding round. The money will be distributed according to need across the campuses serving undergraduates: UC Berkeley, UC Davis, UC Irvine, UCLA, UC Merced, UC Riverside, UC San Diego, UC Santa Barbara, and UC Santa Cruz. A tenth UC campus, UC San Francisco, offers only graduate and professional programs.
Some UC campuses have made loans to undocumented students on a case-by-case basis. UC Berkeley, for example, offered 382 loans to undocumented students in the 2015-16 academic year, according to the school's student newspaper, The Daily Californian.
A spokeswoman for the California State University system, which operates 23 campuses around the state, said it has allocated $2 million to the DREAM Loan Program for the 2015-2016 academic year systemwide.
Each campus determines how much a student can borrow under the DREAM loan program, up to a $4,000 annual and $20,000 lifetime cap. Interest rates on DREAM loans are pegged to rates on federal direct subsidized loans — currently 4.29 percent — and provide a 6-month grace period after graduation. After the grace period, students have 10 years to repay the loans.
The DREAM Loan Program "will grow our college-educated workforce and make good on the promise that a college degree is possible for all hard-working, qualified California students regardless of their immigration status," said state Sen. Ricardo Lara, a Democrat who introduced the legislation authorizing the program, in a statement.
---