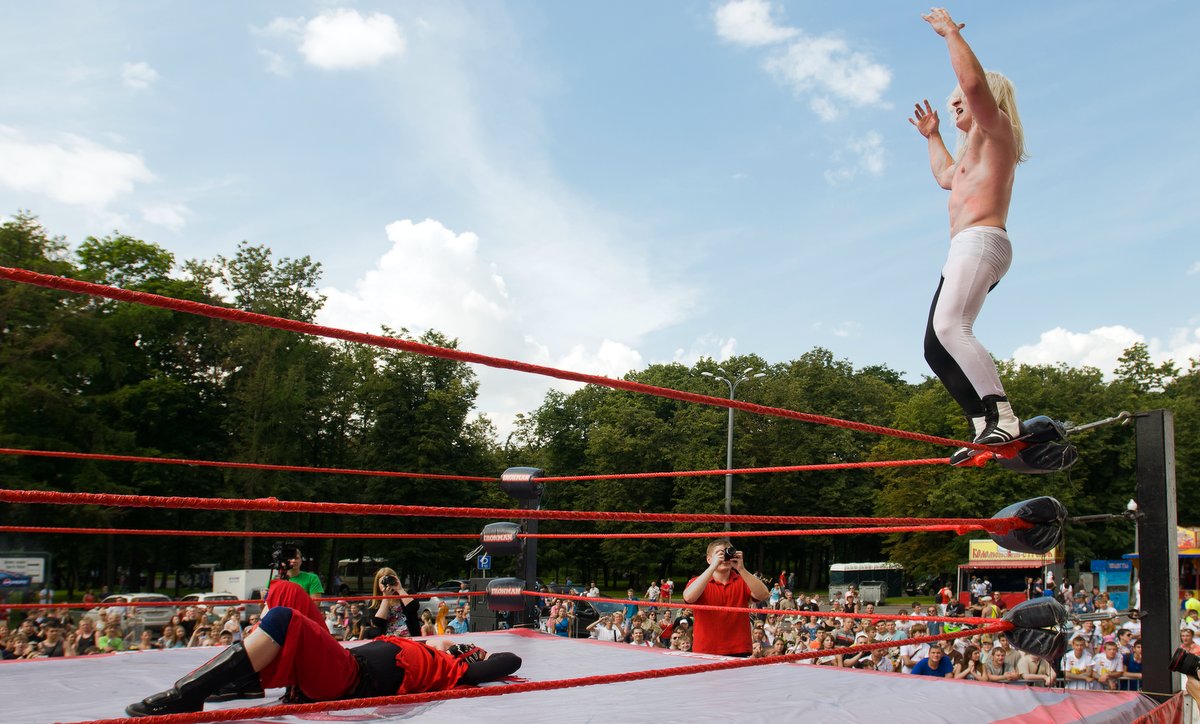 Poking fun at a Trump administration official's past involvement in professional wrestling, a Democrat campaigning for Congress says high interest rates on federal student loans are a "body slam" on the economy, with graduates paying back education debt having trouble starting new businesses.
But New York Assemblyman Anthony Brindisi seems to have missed the mark in claiming that rates on federal student loans are higher than what entrepreneurs pay for loans guaranteed by the Small Business Administration, or that the head of the SBA has the power to influence them.
Brindisi is challenging Republican incumbent Rep. Claudia Tenney to represent voters in upstate New York's 22nd Congressional District. Although the district leans Republican and voters went for Trump by a 16-point margin in 2016, Democrats have made defeating Tenney a high priority. Based on polling, some analysts view the race as a toss-up.
To rally his supporters behind Tenney, Trump stumped for her at a fundraiser in Utica last week. This week, the Trump administration dispatched U.S. Small Business Administration Administrator Linda McMahon to Oriskany to participate in a roundtable discussion with Tenney intended to highlight ways that tax cuts signed into law by Trump in December have purportedly benefited small businesses.
McMahon said that thanks to the tax cuts, small businesses are "hiring more people, they're giving more bonuses, they're distributing to their 401(k) plans, they're expanding their footprints," WKTV reports. "So it's really [a] good news story that I'm hearing from around the country."
Brindisi countered with a statement claiming that rates on federal student loans are higher than what businesses pay when they take out loans backed by the Small Business Administration.
Alluding to McMahon's role as co-founder and former chief executive officer of World Wrestling Entertainment (WWE), Brindisi urged her to "declare student loan interest rates a WWE body slam on our local economy and small businesses," WIBX reports. "I want Linda McMahon and Congresswoman Tenney to jump in the ring and lead the fight to bring the student loan rates in line with the SBA rates, which are much lower and with better terms, because it will be a boon for small business."
But in attempting to take McMahon and Tenney to the mat, Brindisi got some crucial details wrong.
Although there's evidence that student loan debt has made it harder for young people to start their own businesses, it's Congress, not the Small Business Administration, that determines rates on federal student loans.
Furthermore, rates on Small Business Administration (SBA) loans are typically higher than rates for federal student loans. On Monday, Brindisi tweeted that "SBA fed rates as low as 2.25 percent while college loans are at 8 percent."
BODY SLAM JOBS KILLER: Today I am calling on @SBALinda & @Reptenney to get in the ring and fix something killing small businesses and those who want to start them: student loan interest rates. SBA fed rates as low as 2.25% while college loans are at 8%. Talk about a full Nelson!

— Anthony Brindisi (@ABrindisiNY) August 20, 2018
Brindisi's office also released a statement to the media saying that rates on SBA loans "hover between 2.25 percent and 4.75 percent" and that "it is SBA Chief Linda McMahon who can, and should, lead the fight to get the student loan rate in line with the SBA rate."
But that's actually the markup that SBA-approved lenders are allowed to charge on top of the prime rate on the most common types of SBA loans. The prime rate, which fluctuates with the Federal Reserve's adjustments to short-term interest rates, is currently 5 percent. So for most SBA loans, lenders can (and do) charge between 7.25 percent and 9.75 percent.
Not only that, but rates on SBA loans can change after you take them out. For SBA loans under $500,000, "banks tend to offer only variable rate loans, with interest rates at or close to the maximum allowable by the SBA," according to FitsSmallBusiness.com, a product review and recommendations website. That means when the prime rate goes up, so do rates borrowers pay on most SBA loans.
Rates on federal student loans are fixed for life once you take them out. But Congress has mandated that rates on loans to new student loan borrowers be recalibrated annually, using a formula that indexes them to 10-year Treasurys.
Even after two years of increases, federal student loan rates currently range from 5.05 percent for undergraduates to 6.6 percent for grad students and 7.6 percent for grad students and parents taking out PLUS loans.
The current system has been in place since 2013, when lawmakers approved HR 1911, the Bipartisan Student Loan Certainty Act. The idea of tying rates on student loans to 10-year Treasurys was to take politics out of the equation. Since adoption of the bill, rates to new borrowers have reflected the government's cost of borrowing.
Then-President Barack Obama was "highly involved with the formation and passage" of the legislation, The Washington Post reported when he signed it, "even inviting a group of senators to his office last month for a chat. He has long advocated for interest rates that move with the market and reduce the cost of a college degree."
Assemblyman Brindisi's office did not immediately respond to a request for comment on whether he advocates changing that system.
But as Republicans and Democrats continue to wrestle over control of the House and Senate, there's little doubt they'll go to great lengths to try to win the votes of student loan borrowers.
---