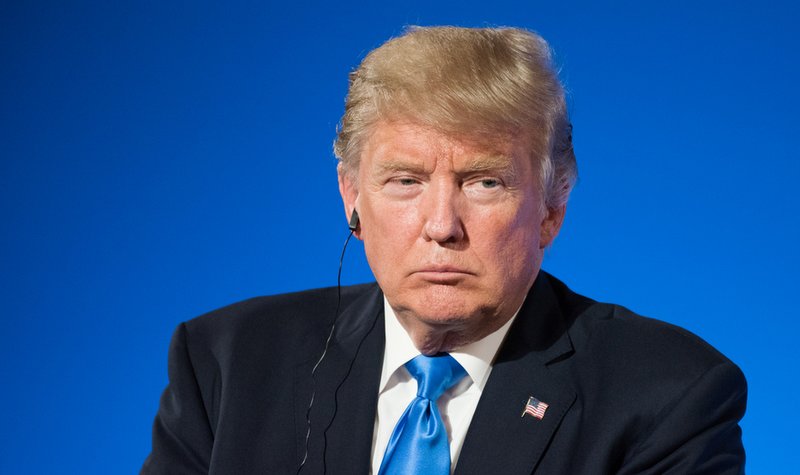 Republican lawmakers cobbling next year's federal budget together are ignoring the Trump administration's proposal to scale back loan forgiveness for public servants and graduate students, and to eliminate an interest rate subsidy that's provided to low- and middle-income students.
The Trump administration's proposed budget, announced in May, sought to slash $143 billion in expenses related to government student loans over the next decade.
Most of those savings — $104 billion — were to be achieved by revamping income-driven repayment (IDR) plans for struggling borrowers, and eliminating a program that provides loan forgiveness to government workers and employees of non-profits after 10 years.
Another $38.9 billion in savings was to come at the expense of families who rely on need-based federal direct subsidized loans, which don't accrue interest until borrowers leave school. The Trump administration's budget proposed eliminating that interest rate subsidy.
But it's Congress that decides how the government will raise and spend money. Republicans who control the House Appropriations Committee that oversees funding for the Department of Education are moving forward with a funding bill that preserves those programs.
The funding bill — which would cut the Department of Education's funding by $2.4 billion next year — emerged Thursday from a "markup" session on a 9-6 vote by The House Appropriations Subcommittee on Labor, Health and Human Services, Education, and Related Agencies. A markup session by the full committee is scheduled for Wednesday, July 19.
Democrats are seeking to undo the bill's proposed $3.3 billion cut to Pell Grant program reserves — subcommittee member Rep. Rosa DeLaura of Connecticut said the move "threatens the very future of the program."
But Republicans don't appear to have the stomach for taking up the Trump administration's proposal to eliminate the Public Service Loan Forgiveness program for student loan borrowers, or federal Direct Subsidized Loans for undergraduates. Both programs were left intact in the bill that emerged from Thursday's subcommittee markup session, the National Association of Student FInancial Aid Administrators (NASFAA) reports.
(NASFAA has launched a "Fight for Financial Aid" social media campaign "to shine a light on potentially devastating cuts to financial aid" that includes an online tool that estimates the impact of Trump's education budget at the individual school level).
Trump's student loan repayment plan
Eliminating Public Service Loan Forgiveness and federal Direct Subsidized Loans for undergraduates was part of a larger proposal put forward by the Trump administration to revamp student loan repayment.
Following through on a plan the president floated on the campaign trail, the administration's budget proposal detailed a new income-driven repayment (IDR) plan for borrowers who are struggling to make their monthly payments.
Existing IDR plans like IBR, PAYE and REPAYE allow struggling borrowers to make monthly payments equal to 10 or 15 percent of their discretionary income, and qualify for loan forgiveness after 20 to 25 years.
Under the Trump administration's IDR plan, borrowers could make monthly payments equal to 12.5 percent of their discretionary income, and many would qualify for loan forgiveness after just 15 years of payments.
But for anyone with graduate school debt, there's a catch: They would not qualify for loan forgiveness until they'd made 30 years of payments. Parents taking out PLUS loans would not qualify for the new IDR program either — or for loan forgiveness.
A number of consumer groups and think tanks were critical of Trump's plans to overhaul student loan repayment and forgiveness, including the National Consumer Law Center, New America, Student Debt Crisis, and the Institute for College Access and Success (TICAS).
"This budget makes it harder for families to pay for college and it discourages people from pursuing critical public service careers that we all depend on," said Natalie Abrams, the executive director of Student Debt Crisis, when the proposal was released.
Cuts to forgiveness seen as 'progressive'
But the impact of Trump's proposed changes to student lending and repayment would depend on the individual student, hinging on how they borrow, and how much they make after leaving school.
The "vast majority" of middle- and low-income borrowers taking out loans for undergraduate degrees would come out ahead under Trump's plan, the American Enterprise Institute's Jason Delisle argued in an analysis co-authored with independent consultant Alexander Holt.
For those who don't land high-paying jobs after leaving school, the ability to qualify for loan forgiveness in 15 years instead of 20 would generate more savings than having the government interest waive the interest charges on their loans while they're still in school, Delisle and Holt maintain. And while students who land high-paying jobs would be worse off than they are under existing plans, that's actually a progressive feature of Trump's plan, they argue.
Critics say that the way loan forgiveness works today, a disproportionate amount of relief is provided to students who take on big debts to attend graduate school, but are in a good position to pay their loans back because they get an earnings boost from their degree. Requiring those with graduate school debt to make 30 years of payments would dramatically reduce the amount of loan forgiveness those borrowers receive, or in many cases eliminate that benefit altogether.
There's bipartisan support for overhauling income-driven repayment plans and rein in benefits for graduate students, but the budget process doesn't appear to be where the rubber will meet the road on that issue.
In its own budget proposals, the Obama administration tried to cut an estimated $49 billion in relief to be provided to graduate students who enroll in IDR programs over the next decade, and also cap loan forgiveness provided after 10 years to government employees and nonprofit workers at $57,500 per borrower. Those proposals were ignored by Congress in previous budget negotiations.
Even if they aren't included in the final budget bill that Congress puts on the president's desk, Trump's proposals to revamp student loan repayment plans and loan forgiveness could still be debated when Congress turns its attention to reauthorization of the Higher Education Act. But given the difficulties that Congress has had tackling other issues like health care and taxes, many observers expect that debate might be postponed to 2018.
---