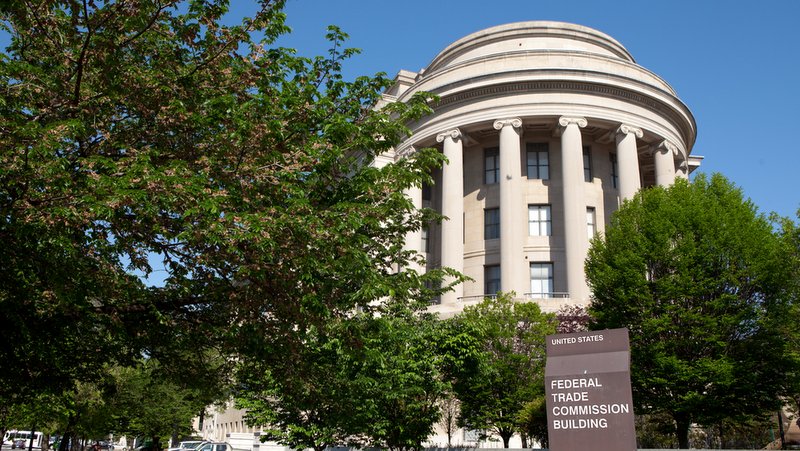 DeVry University deceived prospective students about the odds that they'd find jobs in their fields of study and earn more than those with college bachelor's degrees, the Federal Trade Commission alleges in a lawsuit filed today.
To back up its claim that 90 percent of graduates landed jobs in their field within six months, DeVry counted many graduates who took other kinds of work, including restaurant server, mail carrier, delivery driver and car salesman, the FTC said in its complaint.
In a separate action, the Department of Education said it will require DeVry to "stop certain advertising regarding the post-graduation employment outcomes of its students and to take additional steps to ensure that DeVry can substantiate the truthfulness of its post-graduation employment outcomes."
In a statement, DeVry said it intends to "vigorously contest" the FTC's complaint, saying it believes it to be "without a valid legal basis," and containing "anecdotal examples that exaggerate the allegations but do not prove them."
"DeVry University measures the employment and earnings results of its graduates on a sound, rational and transparent basis, and has published these results in a consistent manner over the years to provide students meaningful information," the statement said.
The company said it has sought to fully cooperate with the FTC during a 24-month inquiry, but "a fully satisfactory resolution could not be reached."
DeVry also said it will request a hearing on the Department of Education's "administrative action," which it said related "more narrowly to certain … records for the period 1975 to 1983."
The Department of Education is currently evaluating claims for student loan debt relief filed by thousands of students who say they were defrauded by for-profit schools that allegedly misled them about their job prospects and pushed costly loans to cover exorbitant tuition.
Most of those claims have been filed by students who attended schools operated by Corinthian College — Heald College, Everest University, and WyoTech.
The Department of Education has taken the position that such "borrower defense claims" must be based on proof that a school violated state laws. About 1,300 Heald students in California were the first to see borrower $27.8 million in defense claims approved, following a joint investigation by the Department of Education and the California Attorney General's office.
The Department of Education then made a finding in November that Everest and WyoTech campuses in California and Everest University online programs based in Florida which together served about 85,000 students also misrepresented job placement rates. Corinthian has denied those allegations.
---