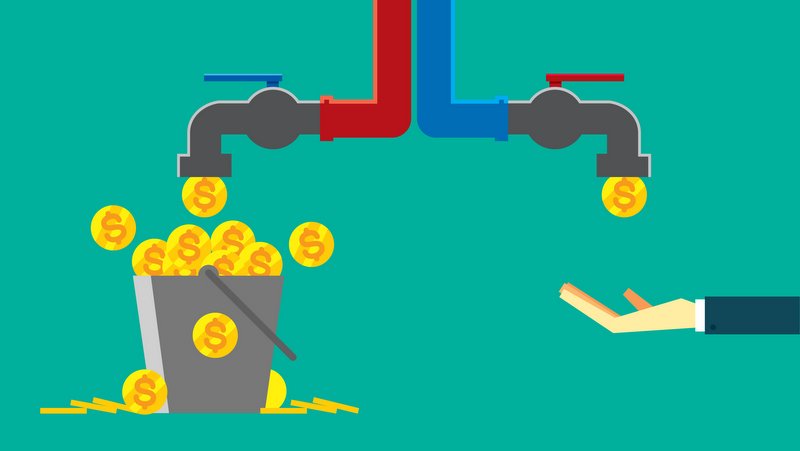 To make sure that students receiving federal student aid are prepared for college or job training, since 2012 schools that want to enroll those students must verify that they have a high school degree, or an equivalent like a GED.
To get around that relatively new requirement, a for-profit school operator is accused of fabricating diplomas by enrolling students in high school completion programs that took as little as a week to complete.
That's according to the U.S. Department of Education, which this week moved against two operators to shut off the flow of federal student aid dollars to for-profit schools serving 4,700 students at 26 campuses in Nevada, California and Illinois, where investigations uncovered "serious violations" concerning job placement rates and students' eligibility to receive federal aid.
The separate actions involve three Computer Systems Institute campuses in the Chicago area, and 23 campuses operated by the Marinello Schools of Beauty in Nevada and California.
Computer Systems Institute's phantom jobs
CSI is accused of misrepresenting job placement data to prospective students and to its accreditor, the Accrediting Council for Independent Colleges and Schools (ACICS). CSI has about 2,600 active students, and received about $20 million in Pell Grants and federal loans in 2014-15, the Department of Education said.
In notifying CSI that it does not intend to recertify its eligibility to serve students receiving federal student aid, the Department of Education said investigators discovered that many students who had supposedly been placed with two companies — Home Health Consultants, and Dream Team Hope Health Care — had not only never been employed by those companies, but in many cases had never heard of them.
The letter called into question the legitimacy of the companies — one based out of a private residence, and the other at an empty warehouse garage — and detailed the experiences of 18 students who took out large loans to obtain degrees from CSI but were unable to find work in their fields.
One student who took out a $15,000 student loan and completed CSI's Health Care Career program with honors said she was "very unhappy with the quality of her teachers," and could not pass the tests required to become a Certified Clinical Medical Assistant (CCMA).
Although CSI claimed it had placed her with Home Health Consultants, the student said she had never spoken to anyone at the company. Instead, investigators said, she has worked as a cashier at McDonald's and then as a janitor at Cook County Hospital. Other students told similar stories.
Marinello Beauty Schools
The Department of Education says it does not intend to recertify 23 Marinello campuses serving 2,100 students in Las Vegas, Los Angeles, and three other cities in California — Burbank, Moreno Valley and Sacramento. The entire Marinello school chain includes 56 campuses across the nation whose students received more than $87 million in Pell Grants and federal student loans in 2014–15, officials said.
In a letter denying the Marinello School of Beauty's application for recertification in Moreno Valley, the Department of Education detailed its findings that the school had created a "scheme" to fabricate high school diplomas by partnering with Parkridge Private School in Long Beach, California.
Instead of completing coursework under the direction of credentialed teachers, as claimed, investigators said Marinello students were provided with "small workbooks … or packets to complete on their own with questions and answers similar to those that would be on the test."
Some students were given review material "that had the exact questions and answers that were on the test they had to take," and most "took the tests a week after receiving the books," rather than studying for six to eight weeks, as claimed.
Some students said they were allowed to use their study materials or look up answers on their phone, and those who failed "would keep repeating the same test until they passed," investigators said. "All of this information clearly calls into question the veracity of the testing process."
In addition to fabricating high school diplomas, Marinellos is accused of failing to provide many students the full amount of federal direct loan funds the students were eligible to receive, imposing excessive charges for make-up hours, and misrepresenting the quality of the education and training they would receive.
"Marinello's policy of limiting student access to much-needed … loan funds for this economically disadvantaged population underscores the institution's callous attitude towards its responsibilities" to both students and regulators, the Department of Education said in letters detailing the allegations.
Marinello is also facing regulatory action at the state level.
On Jan. 29, the California Bureau for Private Postsecondary Education ordered parent company B&H Education to cease enrollment of new students statewide after Feb. 4, saying its schools had failed to meet minimum operating standards.
The bureau listed locations in 37 cities subject to the emergency order: Whittier, Anaheim, Bakersfield, Bell, Burbank, Castro Valley, Chico, City of Industry, El Cajon, Fresno, Hayward, Hemet, Huntington Beach, Inglewood, Lake Forest, Lomita, Los Angeles, Moreno Valley, Murrieta, Napa, Ontario, Palmdale, Paramount, Redding, Reseda, Sacramento, San Bernardino, San Diego, San Francisco, San Rafael, Santa Clara, Seaside, Simi Valley, Stockton, Victorville, Visalia, and West Covina.
The Marinello schools have until Feb.16 to submit evidence disputing the Department of Education's findings, and CSI has until Feb. 12.
In the meantime, CSI and the affected Marinello campuses are no longer eligible to participate in the following federal programs: Federal Pell Grant, Federal Supplemental Educational Opportunity Grant, Iraq and Afghanistan Service Grants, Teacher Education Assistance for College and Higher Education (TEACH) Grant, Federal Work-Study, Federal Perkins Loan, and William D. Ford Federal Direct Loan (Direct Loan). The Direct Loan program includes the Federal Direct Stafford/Ford Loan Program, the Federal Direct Unsubsidized Stafford/Ford Loan program, and the Federal Direct PLUS Program.
A recent analysis by the New America Foundation's Education Policy Program found that students at some private for-profit schools rely heavily on Parent PLUS loans.
Claims for relief
The Department of Education is evaluating claims filed by thousands of students who say they were defrauded by for-profit schools that allegedly misled them about their job prospects and pushed loans to cover tuition.
As of December, the government had approved $27.8 million in student loan relief to 1,312 students who filed claims based on a previously little-known legal strategy — "borrower defense to repayment" — and has hired additional attorneys to evaluate thousands of additional claims, most of them filed by former students who attended Heald, Everest and WyoTech campuses operated by Corinthian College.
Update: On Feb. 4, 2016, Marinello Schools of Beauty Chairman and CEO Rashed Elyas announced that the company was ceasing operations and closing campuses in California, Nevada, Utah, Connecticut and Kansas. "We want you to know that we did everything in our power to avoid this unfortunate conclusion and keep your school open," Elyas said in a letter posted on the company's website. "Unfortunately, the Department of Education's unprecedented and unfounded actions left us with no other option except to close our schools."
---