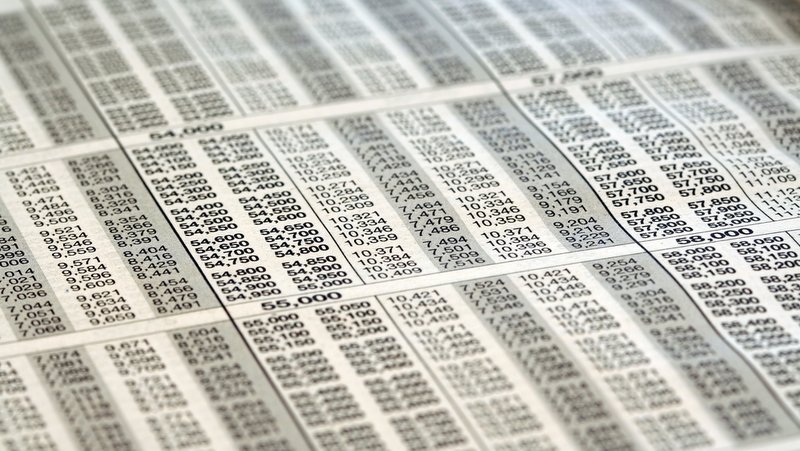 The plight of a decorated military veteran who was hit $70,000 in tax bills after his student loan debt was forgiven could serve as cautionary tale for millions of other borrowers who are hoping to qualify for loan forgiveness.
Retired Army 1st. Lt. Will Milzarski lives on disability pay after suffering a traumatic brain injury, hearing loss and post-traumatic stress disorder. When the Department of Education cancelled $223,000 in law school debt that Milzarski took on before shipping out for two tours of Afghanistan, his financial woes weren't over, the Lansing State Journal reports.
After the Department of Education ruled that Milzarski shouldn't be required to repay his loans, the Internal Revenue Service sent him a $62,000 income tax bill. Adding insult to injury, his home state of Michigan informed him that, based on the federal government's claim, he also owed $8,000 in state taxes, penalties and interest.
But it's Congress, not the IRS, that drew up the rules that have taken not only Milzarski, but many who have tried to help him, by surprise. Unless Congress changes the tax code, the IRS is required to count forgiven student loan debt — both principal and interest — as taxable income.
Public Service Loan Forgiveness not taxed
An exception is made for borrowers who work for the government or qualifying non-profits. They may qualify for tax-free loan forgiveness after making 10 years of payments under the Public Service Loan Forgiveness program. So far, about 669,000 student loan borrowers have certified that their job qualifies them for the program.
But more than 7 million borrowers are repaying $359 billion in loans through income-driven repayment (IDR) plans. Many of them are hoping to qualify for loan forgiveness outside of the Public Service Loan Forgiveness (PSLF) program, after making 20 or 25 years of payments.
Not all of those borrowers will qualify for loan forgiveness — many will pay their loans off before they've made the minimum number of payments. But anyone who qualifies for loan forgiveness outside of PSLF could be in the same position as Milzarski. Whatever loan principal and interest is forgiven is likely to be considered income by the IRS.
Tax bill depends on borrower's tax bracket
Calculating the size of this hidden tax liability is a weakness of the Department of Education's repayment estimator. It's a fairly sophisticated tool — it will tell you what your repayment costs might be under any repayment plan you might choose, and whether or not you'll qualify for loan forgivness. But since the tax bill you might face depends on your income tax bracket many years from now, the repayment estimator doesn't even attempt to calculate it for you.
It's an important consideration, since stretching out your payments over a longer period of time can drastically increase your total repayment costs. Saddling a borrower who's been making student loan payments for 20 or 25 years with a big tax bill at the end might create more than heartache — it could put their salary and home at risk. Milzarski tells the Lansing State Journal that his disability pay could be garnished, and a lien placed on his home.
Congressional debate
With more borrowers enrolling in income-driven repayment programs every day, the tax repercussions of student loan forgiveness are a growing concern. The Obama administration urged Congress to change the tax code to protect borrowers. But Republicans have been concerned about the cost of providing loan forgiveness, particularly for borrowers who took on six-figure debt to attend grad school.
The Government Accountability Office has estimated that more than $100 billion in loans could be forgiven. As the Trump administration looks to revamp student loan repayment, Democrats could use tax-free loan forgiveness as a bargaining chip.
Trump has proposed closing the door on Public Service Loan Forgiveness for new borrowers, and replacing several IDR plans available today with a single new plan. Under the new plan, borrowers with grad school debt would have to make 30 years of payments before qualifying for loan forgiveness.
Together, the White House Office of Management and Budget estimates these changes could save $104 billion over the next decade. Since that money would come out of the pockets of student loan borrowers, Democrats might require some concessions to go along.
---