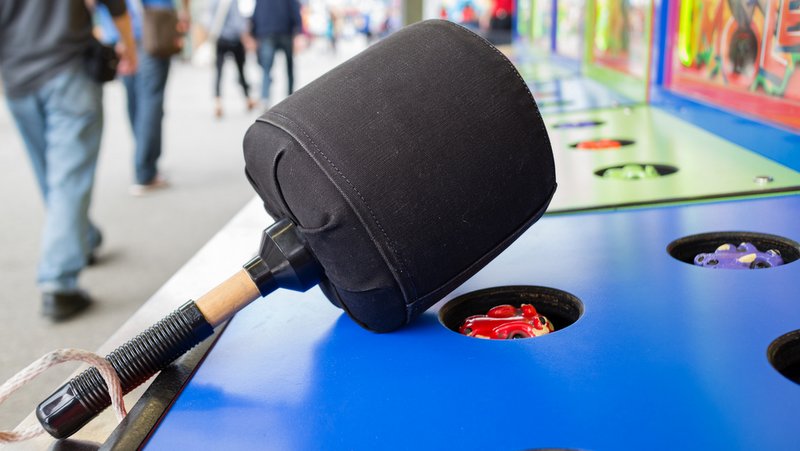 In the biggest crackdown on student loan debt relief scams to date, state and federal authorities say they're taking action against companies accused of cheating desperate borrowers out of more than $95 million in illegal upfront fees.
Since Sept. 18, the Federal Trade Commission has filed five civil lawsuits in California and Florida aimed at shutting down companies that allegedly charged student loan borrowers illegal upfront fees, in many cases overstating the benefits of government relief programs that can be accessed for free.
The FTC says "Operation Game of Loans" also included enforcement action by attorneys general the District of Columbia and 11 states: Colorado, Florida, Illinois, Kansas, Maryland, North Carolina, North Dakota, Oregon, Pennsylvania, Texas, Washington.
"Winter is coming for debt relief scams that prey on hardworking Americans struggling to pay back their student loans," the top official at the FTC, Maureen Ohlhausen, said in a statement announcing the crackdown.
In addition to raising public awareness about student loan debt relief scams, the initiative seems aimed at putting to rest any doubts that officials are working together to address the problem.
Although billed as "the first coordinated federal-state law enforcement initiative targeting deceptive student loan debt relief scams," some of the state enforcement actions listed as being part of "Game of Loans" were initiated more than a year ago.
Last year, the FTC and the Florida Attorney General filed lawsuits that shed light on how debt relief companies based in that state targeted borrowers nationwide using Facebook, Instagram, Google Adwords, and text message blasts.
In May, the FTC coordinated with attorneys general in Ohio, Florida and Washington to shut down three websites that were allegedly used to collect millions of dollars in upfront fees for phony student loan debt relief services.
'Cottage industry' of student loan debt relief scams
Like an endless game of whack-a-mole, the FTC, Consumer Financial Protection Bureau, and state attorneys general have struggled to keep up with student loan debt relief companies, which typically charge struggling borrowers upfront fees to access free government programs such as loan consolidation, income-driven repayment, and loan forgiveness.
In shutting down one such company last year, the Consumer Financial Protection Bureau listed several deceptive practices it was engaged in, which are commonly employed by others:
Charging illegal advance fees: Federal law requires at least one debt to be renegotiated, settled, or reduced before a fee can be collected for debt relief services. Student loan debt relief scams often charge consumers hundreds or thousands of dollars in upfront fees.
Deceptive claims about potential benefits, terms of services: Debt relief services often misrepresent how much consumers will save, whether they are eligible for loan forgiveness, and whether they have been "preapproved for specified programs.
Falsely representation of a government affiliation: Debt relief companies often try to create the impression that they are affiliated with or endorsed by the federal government. The programs that they are promising access to can be directly accessed, for free.
(For more tips on spotting student loan debt relief schemes and accessing free government programs, see "4 ways to spot student loan debt relief scams").
In announcing December, 2015 settlements with two debt relief companies over allegations that they charged illegal upfront fees, Massachusetts Attorney General Maura Healey said a "cottage industry" of unlawful debt relief companies had sprung up in her state.
Latest lawsuits target big operators in Florida and California
The latest lawsuits announced by the FTC as part of "Game of Loans" were filed against companies in California and Florida that allegedly collected more than $51 million in illegal upfront fees from borrowers nationwide.
The FTC has obtained temporary restraining orders against each of the following companies, and frozen their assets:
---