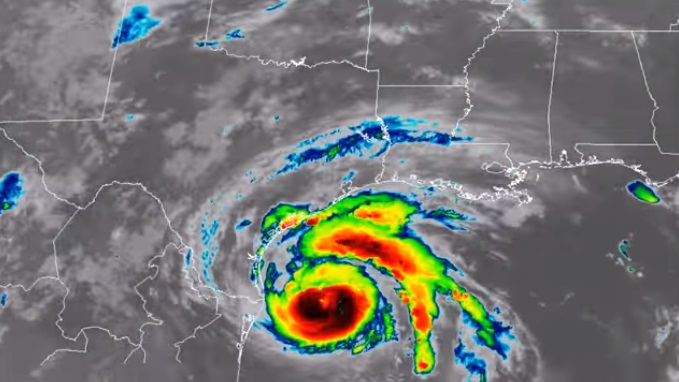 Student loan borrowers affected by Tropical Storm Harvey should be granted flexibility in managing their loan payments, the Department of Education is telling loan servicers.
With the storm interrupting the start of the school year, administrators at more than 200 colleges and universities affected by Harvey will have also have flexibility in meeting rules governing the provision of federal student aid, federal officials said today.
Borrowers who need flexibility in making their payments should contact their loan servicer (click here for a list of federal loan servicers, or call 1-800-433-3243).
The Department of Education's office of Federal Student Aid said that financial aid offices at colleges and career schools are "authorized to use professional judgment" to determine if students' eligibility for aid has been affected by the storm, and urged students who think that might be the case to ask for a reassessment.
If students have lost documentation that they needed to apply for financial aid, schools may be able to make a determination that the documents will not be required. For students who wish to transfer to a different school, contacting the financial aid office at the school they plan to transfer too as soon as possible will allow the school to request the student's federal financial aid records.
(UPDATE: For more details on the rights of students and student loan borrowers affected by the storm see, "Feds spell out rights of student loan borrowers affected by Tropical Storm Harvey.")
Life-threatening flooding in Texas and Louisiana
Dozens of colleges remain closed this week as Tropical Storm Harvey continues to generate "catastrophic and life-threatening flooding" in southeastern Texas and southwestern Louisiana as the center of the storm hovers off the coast.
Infrared imagery from NOAA's GOES-16 weather satellite shows the path of Hurricane Harvey and its dissipation into a tropical storm from 8 p.m. Thursday, August 24 through noon Monday, August 28. Source: National Oceanic and Atmospheric Administration.
Southeast of Houston, a rain gauge recorded that Harvey had dumped an all-time record of 49.32 inches of rain, and National Weather Service forecasters said to expect an additional 6 to 12 inches through Friday over parts of the upper Texas coast into southwestern Louisiana.
Colleges shutting down campuses
On Monday afternoon, University of Houston President Renu Khator announced that the university will remain closed through Labor Day — Monday, Sept. 4. That decision also includes UH Katy and UH Sugar Land campuses.
"Houston bayous have crossed their borders, water has entered homes and roads have become unfriendly," Khator said. "Keeping this in mind, the UH Emergency Management Team advised me earlier today to keep the campus closed until Tuesday, September 5."
At Rice University, where classes are also expected to resume Tuesday, officials are tracking flood damage at about two dozen locations, and will launch an online tool today to help students who have been displaced find temporary living spaces.
At Texas A&M University's Galveston campus, school officials said today they're still hoping classes will start next week.
"As always, safety is paramount," the school's website advised students. "Please do not travel. If you are in a safe place, we recommend staying put."
In New Orleans, officials at a number of colleges including Tulane University and The University of New Orleans cancelled classes and closed administrative offices today in anticipation that streets in some neighborhoods will see flooding. Essential personnel at some colleges were instructed to come to work to keep campus operations functioning.
---