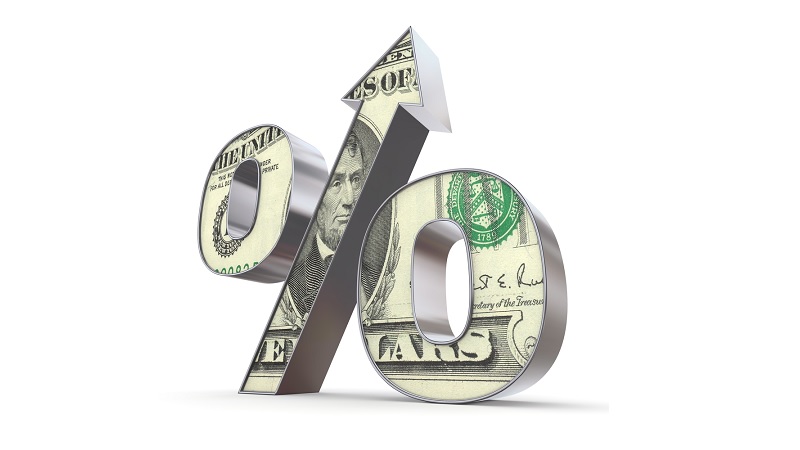 Low interest rates on government bonds will benefit borrowers taking out new federal student loans, with rates set to drop by more than half a percentage point this summer.
But the lower rates for new borrowers — which take effect July 1, and will be in place for one year — may not last for long. Since a 2013 overhaul of the Higher Education Act, interest rates on newly-issued federal direct loans are benchmarked to 10-year Treasury notes, and reset annually.
[Editor's note: Rates on federal student loans increased by 0.69 percentage points on July 1, 2017. For current rates, see, "
Why student loan interest rates are going up in 2017
.")
The 1.71 percent yield on Wednesday's auction of 10-year Treasury notes means rates on federal direct loans to undergraduates disbursed on or after July 1, 2016 and before July 1, 2017 will be 3.76 percent, down from the current 4.29 percent. Rates on federal direct loans to graduate students will come down from 5.84 percent to 5.31 percent on July 1, and rates on PLUS loans will be slashed from 6.84 percent to 6.31 percent.
Since rates on federal student loans are fixed, existing borrowers will continue to pay the same rate, unless they qualify to refinance their loans at a lower rate with a private lender.
It costs about $33,200 to repay $27,000 in direct subsidized federal student loans at 4.29 percent under the standard 10-year repayment plan. If a borrower were able to take out the same amount of government loans at the new interest rate of 3.76 percent, they'd save about $700.
The Department of Education recalibrates rates on federal student loans once a year, adding 2.05 percentage points to the rate for 10-year Treasury notes auctioned in May to establish rates for new loans to undergraduates. The add-on for federal direct loans for graduate school students is 3.6 percent, while rates for PLUS loans equal yields on 10-year Treasury note plus an add-on of 4.60 percentage points.
Interest rates for new federal student loans made from July 1, 2016 to June 30, 2017
| | | | | |
| --- | --- | --- | --- | --- |
| Loan type | Borrower type | 10-year Treasury note | Add-on | Fixed interest rate |
| Direct subsidized loans | Undergraduate |  1.71% |  2.05% |  3.76% |
| Direct unsubsidized loans | Undergraduate | 1.71% |  2.05% |  3.76% |
| Direct unsubsidized loans | Graduate and professional students | 1.71% |  3.6% |  5.31% |
| Direct PLUS Loans | Parents of dependent undergraduate students and graduate and professional students |  1.71% |  4.6% |  6.31% |
Source: U.S. Department of Education
Yields on 10-year Treasurys are currently near historic lows as the global economy continues to recover from the 2008 mortgage meltdown and recession. But Treasury yields — which are determined by investor demand for government debt — could shoot up if economic growth heats up and fears of inflation sour investors on bonds.
Legislation implementing the formulas for federal student loans also caps rates at 8.25 percent for undergraduate loans, 9.5 percent for graduate loans, and 10.5 percent for PLUS loans.
Federal funds rate vs. 10-year Treasury yields
The Federal Reserve in December raised its target for a key short-term interest rate, the federal funds rate, for the first time since 2006. As the chart above demonstrates, long-term rates like 10-year Treasury notes don't track short-term rates like the federal funds rate exactly, but there is a correlation.
Private lenders offer both fixed- and variable-rate student loans. The two most commonly used indexes for variable-rate student loans are the London Interbank Offered Rate (LIBOR) and the prime rate.
Rates on government student loans don't take into account the credit risk posed by the borrower. Borrowers with good credit may qualify for better rates from private lenders, particularly if they have graduated and are earning a steady income.
Many private lenders now offer education loans to parents that are competitive with federal parent PLUS loans, which carry a 4.272 percent up-front disbursement fee that's not charged by private lenders. Parents with high-interest government loans can often refinance them with private lenders at lower rates.
A recent survey commissioned by Discover Student Loans found that more than three out of four families expect to help pay for their children's college. But only one in five families say they'll be able to pick up more than half of the tab, and most (55 percent) said they expected their child would have to rely on student loans for funding, up from 50 percent in 2013.
Research by The College Board shows borrowing per student declined for the fourth consecutive year last year and was 10 percent lower in 2014-15 than in 2010-11.
---