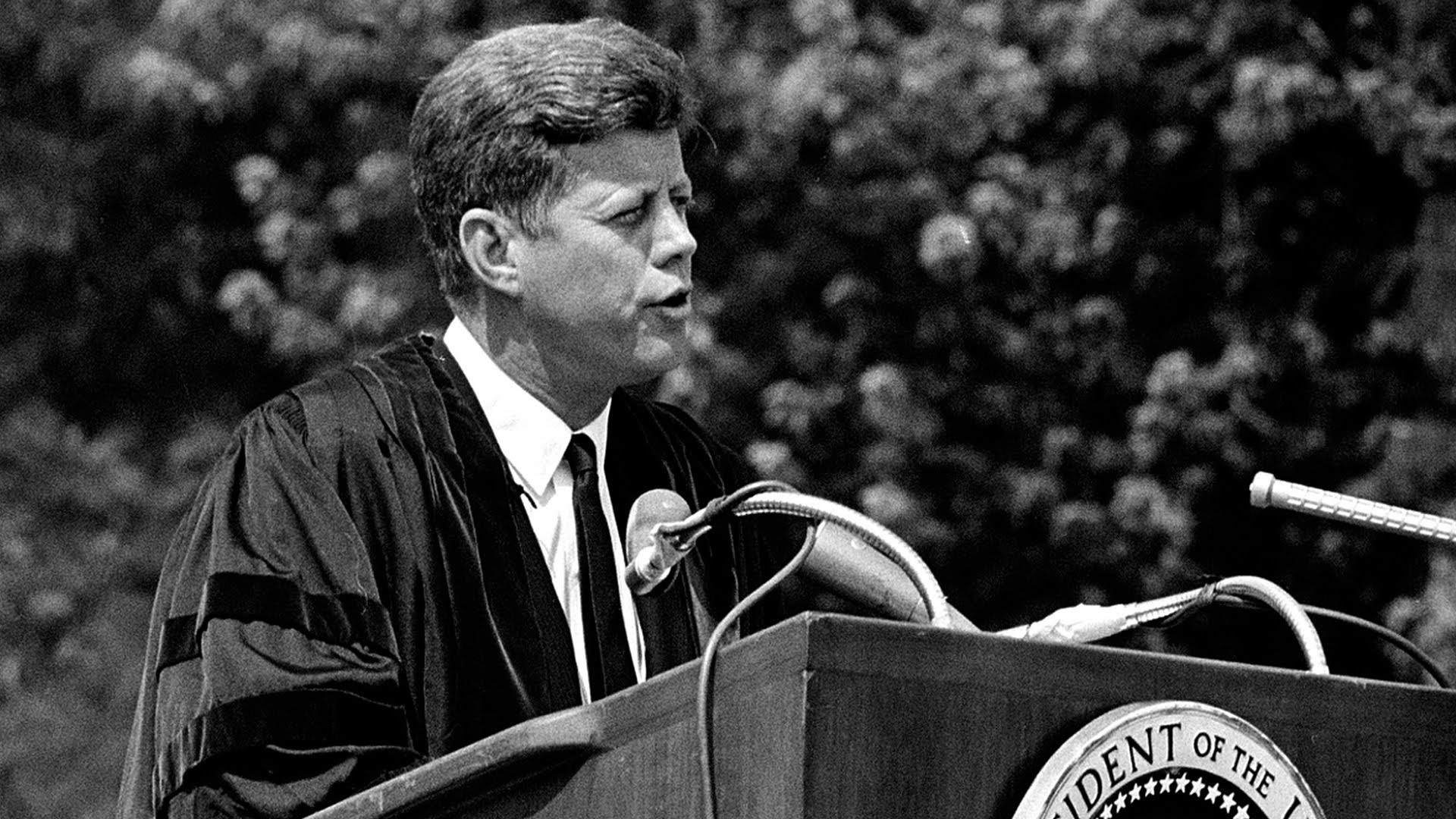 The 2020 presidential election is more than two years away, but political junkies (and who is not one today?) are keeping a sharp eye out for strong candidates who could win the Democratic Party nomination and take on incumbent President Donald Trump.
Since younger voters may determine the outcome of the election, one interesting place to look for clues about the future is on college campuses. How did promising presidential prospects approach the opportunity to deliver commencement speeches and sway this crucial audience?
After taking in speeches by prominent Democrats Elizabeth Warren, John Hickenlooper, Cory Booker, Eric Garcetti and Deval Patrick, Politico's David Siders and Daniel Strauss are underwhelmed.
Collectively, this season's speeches by prospective presidential candidates were "a dud," having "hardly survived a single news cycle, much less the test of time," they conclude.
"The college commencement speech once offered politicians a rare platform for soaring rhetoric and reflection," Siders and Strauss lament, citing policy initiatives unleashed at graduation ceremonies by presidents John F. Kennedy and Lyndon Johnson, and stirring calls for action on the campaign trail from the likes of Franklin D. Roosevelt and Barack Obama.

On June 10, 1963, John F. Kennedy unveiled his vision for de-escalating the nuclear arms race in his "Strategy of Peace" commencement speech at American University in Washington, D.C. 
Trump has changed the game, Siders and Strauss conclude — nobody expects "enduring oratory at a moment of angry, debased political rhetoric."
Presidential speechwriter Jeff Nussbaum tells Politico that instead of inspiring graduates to take on "the real and complex challenges of the world," commencement speakers seem to mostly be limiting themselves to trying to "entertain and impart some wisdom from their own personal experiences."
Just before commencement season got underway, Credible surveyed college students and their families to get a sense of how excited they'd be to year some of the most prominent speakers. For the most part, Credible's survey showed entertainers like Oprah Winfrey, Queen Latifah and Michael Keaton held more appeal than politicians like Hillary Clinton.
But a surprising number said they'd be interested in hearing what former President Jimmy Carter had to say. Carter has never shied away from expressing his views on the "real and complex challenges of the world."
While some commencement speakers seemed to have a polarizing effect, few of those surveyed had strong objections to Carter. Although many may disagree with Carter's his views, it seems that few doubt his sincerity.
For anyone who cares to apply the litmus test of sincerity to the commencement speeches critiqued by Siders and Strauss, most are rounded up below, along with one they did not: Trump's speech to graduates of the U.S. Naval academy.
Elizabeth Warren, Lesley University
John Hickenlooper, Fort Lewis College (Colorado)
Cory Booker, Kean University
Eric Garcetti, Southern New Hampshire University
Barack Obama, Southern New Hampshire University — May 19, 2007
Lyndon B. Johnson, "Great Society" speech at the University of Michigan May 22, 1964
Donald Trump's U.S. Naval Academy 2018 Commencement Address May 25, 2018
---