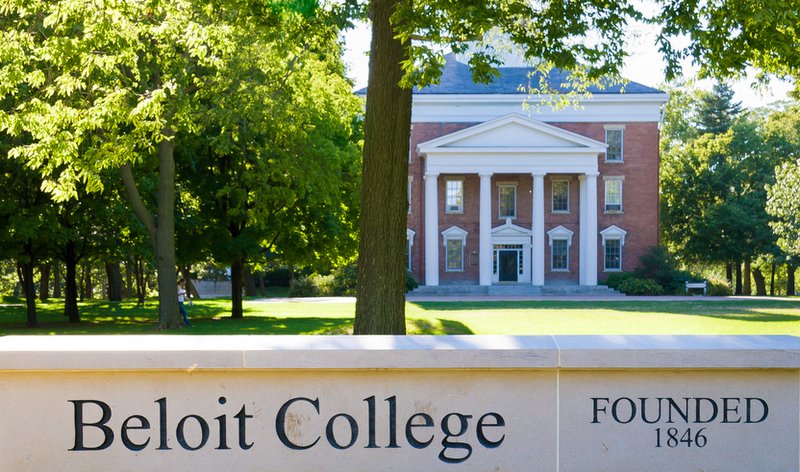 Because the term "millennials" has become synonymous with "young people," it's sobering to realize that students headed to college this fall are the last of the millennials.
Most members of the class of 2021 were born in 1999. Generation Z , the first group to be born in the 21st century, will soon be following in their footsteps.
As long as this year's crop of incoming freshman has been alive, Beloit College — a tiny 1,250-student liberal arts college in Wisconsin — has been publishing a "Mindset List."
The list reminds members of each generation that the world they grew up in is radically different than the world that came before them — and the world that will come after.
This year's Mindset List reminds us that for the class of 2021, phones have always been smart, and Germany's capital has always been in an undivided Berlin. Bill Clinton is best known to them as Hillary's aging husband, and same-sex couples have always traded kisses on TV.
To help students understand the mindset of their 50-something professors, Vanderbilt University physics professor Robert Scherrer has published a "faculty version" of the list, pointing out that when he went off to college, "There was only one computer on campus. It was called 'the computer.' There was only one phone company. It was called 'the phone company.' "
Scherrer remembers that in his day , "a textbook cost less than a calculator, a year at college cost less than a new car," and "there was still hope for a Beatles reunion."
The student as consumer
A year at Beloit College will set you back about $24,000, on average. But for incoming college students and their professors alike, some of the most compelling items on the Beloit College Mindset List deal with not only the cost of college, but the nature of education itself.
"Members of this class have generally borrowed a lot of money to go to college, so expect them to think of themselves as consumers and not just as students," says one of the list's creators, sociology professor Charles Westerberg.
In a discussion guide aimed at "stimulating intergenerational conversations," the creators of the Mindset List ask whether, if students think of themselves as consumers, they will be more intent on pursuing a career than seeking knowledge. Will colleges that are competing for these student-consumers be forced to develop educational "products?"
These are not just philosophical questions. Having watched their candidate, Hillary Clinton, and her plan for debt-free college degrees go down to defeat in the 2016 election, Democrats recently rolled out a "Better Deal" plan that emphasizes worker training.
In addition to creating new apprenticeship programs, the Democrats' Better Deal plan envisions letting businesses help develop the curriculum at community colleges and technical schools.
Which is not to say that Democrats have suddenly decided that a four-year liberal arts degree isn't worth pursuing. It's just that promising billions of support for such programs did not win over the white, working-class voters who went for Donald Trump in November.
Job threatened by automation? Think for yourself
The Beloit College Mindset List also notes the rise of machine learning and artificial intelligence, in the form of IBM's Watson, the AI platform for business.
If Watson can learn to diagnose medical conditions, the Mindset List discussion guide asks, "Do today's young students worry about entering professions in which they can be replaced by machines? What do they consider to be the most 'machine-exempt' professions, and what are their interests in those?"
In a world where workers are constantly learning new skills and changing careers, those with college degrees now claim about two-thirds of all good jobs. The creators of the Beloit College Mindset List are obviously asking us to consider whether a liberal arts college that teaches students to think for themselves remains one of the best "educational products" around.
With all the talk about how students and their families should always look at the "return on investment" from their degrees, it's an argument that liberal arts colleges have to make a lot these days.
Joshua Kim, director of digital learning initiatives at the Dartmouth Center for the Advancement of Learning, has called small liberal arts colleges "sandboxes for the intellectually curious," that "punch above their weight when it comes to creating ideas and nurturing idea creators."
Having published its Mindset List for two decades, you could also say that Beloit College has been punching above its weight in defense of the liberal arts.
---