Our goal is to give you the tools and confidence you need to improve your finances. Although we receive compensation from our partner lenders, whom we will always identify, all opinions are our own. Credible Operations, Inc. NMLS # 1681276, is referred to here as "Credible."

Credible Operations, Inc. NMLS# 1681276, "Credible." Not available in all states. www.nmlsconsumeraccess.org.
Most people don't have the cash on hand to buy a house without getting a mortgage. Houses are expensive — in August 2021, the median home price in the U.S. was nearly $387,000, according to Redfin.
If you're able to swing it, paying cash for a home has its perks. You'll be mortgage-free, save thousands in interest over the life of a 30-year loan, and you can avoid mortgage insurance. But is paying cash for a house the best way to spend all that money?
Here's everything you need to know about buying a house with cash.
What is an all-cash offer?
Making an all-cash offer means you won't be borrowing to fund any portion of your home purchase. You'll pay the sale price, closing costs, and any other expenses related to the purchase of your home. An all-cash offer comes with few contingencies, largely because your purchase doesn't hinge on getting financing or selling any property you currently own.
In a supply-starved market, many people are bidding over market value, which is why all-cash offers often win out.
With an all-cash transaction, you remove any obstacles to buying the house, like selling your house first.
You have the cash in the bank and can prove it.
If your lender will work with you, you may be able to present a cash offer and still take out a mortgage.
Sellers take on little or no risk because, although the house may be under contract, all-cash buyers are much less likely to back out.
Less financing to worry about means a more streamlined process.
In 2020, nearly 87% of all homebuyers financed the purchase of their home, according to the National Association of Realtors' 2020 Profile of Home Buyers and Sellers. That means that only 13% paid with cash.
If you're like the majority of homebuyers who need to finance their home purchase, Credible makes it easy to compare mortgage rates from multiple lenders.

Buying a house with cash: The process
Once you've decided to buy, research available homes in your area or talk to a real estate agent and see homes in person. Then, when you've determined how much you can spend on a house (accounting for closing costs, taxes, and additional fees or expenses), take these steps to buy your house with cash.
Consolidate your cash and get proof of funds from the bank
If possible, get all your cash in one place. If you have enough in a checking or savings account, then you're all set. But if your money is also tied up in money market funds or stocks, you'll want to cash out those accounts. Then talk to the bank or other financial institution and get a letter stating that you have a set amount of cash on hand.
Make an offer
Although 50% of homes sold so far this year went for higher than list price (according to Redfin), you may decide to go in below list price because you're making an all-cash offer. But be prepared to raise your offer if you're bidding against over-list-price offers. Also, you may decide to add contingencies to your cash offer for an appraisal or inspection.
Select a settlement agent
You're not using a lender, so you'll want to call on a settlement agent to act as an independent third party to help walk you through the closing process, expedite title search and title transfer, and transfer funds.
Secure your earnest money check
Earnest money is a deposit you make to the seller that represents your good faith to buy a home. If you offer earnest money as part of the deal, ask your bank for a cashier's check, which the settlement agent will hold until the deal is finalized.
Get an inspection
To beat out the competition, some homebuyers will forego an inspection. But that can be a bad idea. An inspection may uncover problems that can be very costly to fix later on. Even with a cash offer, you may want to ask for an inspection contingency that will allow you to negotiate for any repairs that may be needed. Depending on how you write it, a contingency could even let you walk away with your earnest money if the inspection uncovers a significant problem the seller doesn't want to repair.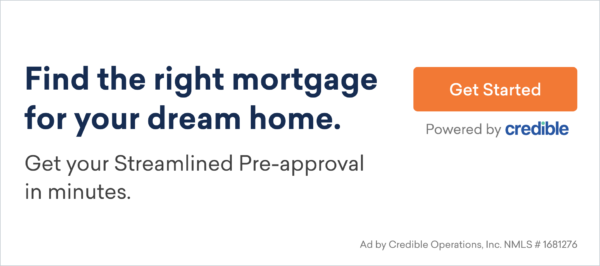 Research title ownership and consider getting a land survey
A title search reveals if there are any liens or claims on the house. You might also want to get a land survey that shows the property's boundaries. A land survey is helpful to pinpoint any easements and encroachments and to ensure there are no disputes with your neighbors.
Get homeowner's insurance
Most lenders won't write a mortgage without proof of homeowner's insurance. Although you're buying with cash, it's still a wise choice to purchase homeowners insurance in case something tragic happens, like a fire, tornado, or another event.
Consider getting an appraisal
A typical home appraisal costs between $200 and $450, according to Redfin. But it might be worth the cost if only to give you the peace of mind that you made a good deal on your new home. You might also want to check what other houses in the area recently sold for.
Get a cashier's check or initiate a bank transfer
Ask your bank to write a cashier's check or bank transfer for the balance on your new home, minus any earnest money you already paid.
Find out what other funds you'll need
You may be responsible for closing costs or HOA fees that must be paid upfront before you can take possession of your new home.
Perform a final walkthrough and close on your new home
A final walkthrough can highlight any lingering problems, like leftover trash or a broken doorknob, that weren't evident when you first saw the home. You'll also want to make sure that anything in the house that was part of the purchase agreement — like curtains, a washer and dryer, or lawnmower — is still on site.
Pros and cons of buying a house with cash
Although most homebuyers take out a mortgage when buying a home, all-cash offers do have advantages over a mortgage.
Pros of buying a house with cash
Sellers often prefer cash buyers over buyers that need financing. Sellers tend to worry less about cash buyers backing out or having their financing fall through.
Cash buyers don't worry about making mortgage payments. You also don't pay thousands of dollars in interest over the life of a loan, fees, or mortgage insurance.
The closing process is faster when you're an all-cash buyer. The closing process is faster, sometimes in as little as one or two weeks, versus a month or two with financing.
Closing costs may be lower. Mortgage lenders often attach fees, like origination fees and points, when writing a mortgage. With an all-cash offer, many of these costs are dropped.
You own the home outright. As long as you pay your property taxes, utility bills, and other expenses to own a home, you'll never lose your home to foreclosure.
Cons of buying a house with cash
For all the pros to buying a house with cash, you'll also want to consider the cons — and there are several.
Your money is less liquid. A lot of your cash is tied up in your home, which means you have less money to access if something unexpected happens. For example, if you lose your job, have unplanned medical bills, or some other financial trouble, and need money fast, it's easier to pull money out of a bank account than sell your home.
You'll miss out on tax advantages. When you itemize your deductions, you lose out on your mortgage interest deduction when you pay with cash. The federal mortgage interest deduction allows homeowners with mortgages taken out after Dec. 15, 2017, to deduct interest on the first $750,000 ($375,000 if married, filing separately). Homeowners whose mortgages are older than that date may be able to deduct interest on up to $1 million of mortgage debt ($500,000 if married filing separately). Deductions reduce your taxable income, which could also lower your total federal income tax bill.
Other expenses still apply. Even though you paid cash, you'll still have to pay property taxes, utilities, HOA fees, and homeowners insurance, as well as any repairs or updates to your new home.
You may lose out on investments that yield higher returns. Since a lot of your money is tied up in your home, you may lose out on investments — like stocks, bonds, or money market funds — that can yield higher returns.
It's possible to lose money in the long run. Let's say you bought your home for $350,000 and paid all cash, but the real estate market takes a turn for the worse. When you want to sell you may only get $250,000 —that's a $100,000 hit to your finances.
If you decide buying a house for cash isn't in the cards for you right now, you can check mortgage rates and compare multiple lenders through Credible.

Does buying a house with cash affect my taxes?
Because of the COVID-19 pandemic, the IRS made many changes to what can and cannot be deducted from your taxes. So if you have any questions, it's best to ask a tax expert or visit the IRS website.
That said, there are no tax deductions for paying for your home in cash. But if you made improvements to get a better price when you sell, you can deduct those costs as long as you make the improvements within 90 days of the closing.
If you itemize deductions on your tax return, you may also be able to deduct state and local real estate taxes.
When you sell your property, you can also exclude up to $250,000 of profit ($500,000 if married and filing jointly) from your taxes (as capital gains) as long as you lived in your home for two of the previous five years.
If you itemize your deductions and buy your house with cash, you won't be able to claim the mortgage interest deduction. Plus, you'll still pay property taxes. But when you sell, you can deduct up to $10,000 as long as you dutifully paid your property taxes for the year prior to selling your home.
You can't file deductions on your taxes for any of the following, according to the IRS:
Insurance (other than mortgage insurance premiums), including fire and comprehensive coverage and title insurance
Wages you pay for help around the house
Depreciation
The cost of utilities, like electricity, gas, water, or sewer
Closing costs
Forfeited deposits, down payments, or earnest money
Should I buy a house with cash?
Buying a house with cash is an individual decision, but the answer also depends on what else you might do with that money. That's why it's important to weigh the pros and cons before jumping in. Keep in mind that you eliminate a large monthly payment from your budget when you buy a house with cash.
That frees up money to make other investments or sock away for a rainy day.
You may also want to consider consulting with a financial advisor or tax professional who can look at your situation and let you know how buying a house with cash might affect your finances.
---
About the author: Kathryn Pomroy has been a personal finance writer for over seven years and is a contributor to Credible. Her work can be seen on LendingTree, Intuit/QuickBooks, FundThrough, insure.com, finder.com, NextAdvisor, and more. Kathryn holds a BA in Journalism.