Our goal is to give you the tools and confidence you need to improve your finances. Although we receive compensation from our partner lenders, whom we will always identify, all opinions are our own. Credible Operations, Inc. NMLS # 1681276, is referred to here as "Credible."

Content provided by Credible. Although we do promote products from our partner lenders who compensate us for our services, all opinions are our own.
If you feel like your school lied to you or misled you to get you to enroll and take on student loan debt, you may be able to have that debt forgiven. Here's what you need to know about applying for student loan forgiveness and getting a fresh start with the student loan defense rule.
What is borrower defense?
The Borrower Defense to Repayment rule, commonly referred to as "borrower defense," is a federal regulation issued by the U.S. Department of Education.
First, a little background. Under the Higher Education Act (HEA) of 1965, federal student loans can be forgiven under certain circumstances, including "institutional misconduct harmful to the student," also known as a "borrower defense to repayment."
Before 2015, student loan defense claims weren't very common. But that year, the collapse of Corinthian Colleges, Inc., operator of several for-profit colleges, left tens of thousands of students with large student loan balances and few job prospects.
In response, under the Obama administration, the Department of Education expanded the borrower defense rule, making it more accessible to student loan borrowers.
The final regulations were scheduled to go into effect on July 1, 2017. However, under the Trump administration, the Department of Education delayed the final regulations, established stricter standards for forgiveness, and created a formula that provided only partial relief to most students.
In March 2021, the Biden administration announced that it would overturn the Trump-era changes and provide full relief for eligible student loan borrowers, including:
100% discharge of eligible federal student loans
Reimbursement of previous payments on eligible loans
Requesting that credit bureaus remove negative credit reporting related to those loans
Reinstating borrowers' eligibility to receive future federal student aid
If you need help lowering private student loan costs, refinancing might be a way to get a lower interest rate or reduce monthly payment amounts. Credible makes it easy to compare private student loans from multiple lenders.

Do you qualify for student loan defense forgiveness?
Every student loan borrower won't qualify for student loan defense discharge. You may be eligible if:
You have Federal Direct Loans. Private student loans, Federal Family Education Loan (FFEL) Program loans, Federal Perkins Loan Program loans, and other loans administered by federal or state agencies don't qualify.
You believe your school misled you. You must have attended a school that you believe misled you or engaged in other misconduct. Misconduct includes lies, misrepresentations, or omissions made by the school or its representatives to recruit or encourage you to continue enrollment. For example, a recruiter might misrepresent how selective the school's admissions process is or its rankings compared to other schools. They might also inflate job placement success and the earnings of prior graduates. Recruiters might also falsely promise the school's credits will be accepted by other schools or that it will accept credits you earned from other schools.
The school violated state law. You may also be eligible if you can demonstrate that the school violated state law related to your loan or the educational services you received.
You suffered monetary harm. Simply having student loan debt isn't, by itself, considered to be monetary harm, according to the Department of Education. As a part of their application acceptance criteria, the Department compares the earnings of prior graduates to graduates of similar programs. If the earnings of graduates of your program are substantially lower than the earnings of graduates of similar programs, that can be considered monetary harm.
Students that previously received only partial relief under the Trump administration may now be able to reapply and qualify for 100% student loan forgiveness.
If you're not sure about your eligibility, you can call the Department of Education's borrower defense hotline at (855) 279-6207. The hotline is available Monday through Friday from 8 a.m. to 8 p.m. Eastern time.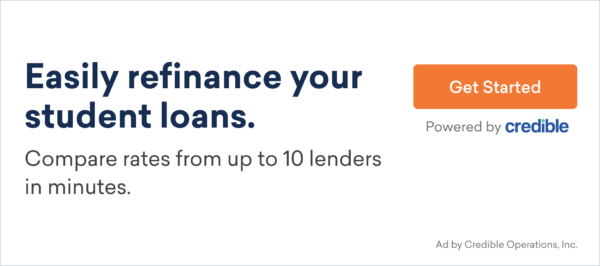 How to apply for borrower defense to repayment
To apply for student loan forgiveness under the borrower defense rule, visit StudentAid.gov. You can apply online by logging in with your Federal Student Aid username and password or download a PDF application and submit it to the Department of Education via mail or email.
In addition to a completed application, you'll need to submit other documentation supporting your claim. Some examples include:
School transcripts
Enrollment agreements
Promotional materials from the school
Copies of emails, letters, and other communications with school officials or employees
Your student manual and course catalog
Legal documents
Findings or other determinations from government agencies
Documents showing you've actively pursued employment in a field related to your education
If you're not currently in default on any federal student loan, you can request for your federal loans to go into forbearance while your application is being reviewed. This means you won't have to make loan payments, and your loans won't go into default while the Department of Education reviews your forgiveness application.
If your federal student loans are already in default, you can request that your loans be placed in "stopped collection status." This means the federal government can't attempt to collect on your defaulted loans, garnish your wages, or seize income tax refunds while your application is pending.
With all the recent changes, the Department of Education is working on a large backlog of student loan defense applications and it may take time for your application to work its way through the system. In the meantime, loans placed in forbearance or stopped collection status will continue to accrue interest, so your loan balance could be larger if your forgiveness application is ultimately denied.
For that reason, you may want to consider continuing to make monthly payments or at least paying interest while you wait. If your loan application is approved, the Department of Education should refund those additional payments.
While borrower defense relief doesn't apply to private student loans, refinancing can be an option for managing student loan costs. You can compare private student loan rates and learn more about how private student loans work at Credible.

---
About the author: Janet Berry-Johnson is an authority on income taxes and small business accounting. She was a CPA for over 12 years and has been a personal finance writer for more than five years. Janet has written for several well-known media outlets, including The New York Times, Forbes, Business Insider and Credit Karma. In 2021, Canopy named her one of the Top 10 Influential Women in Accounting and Tax.