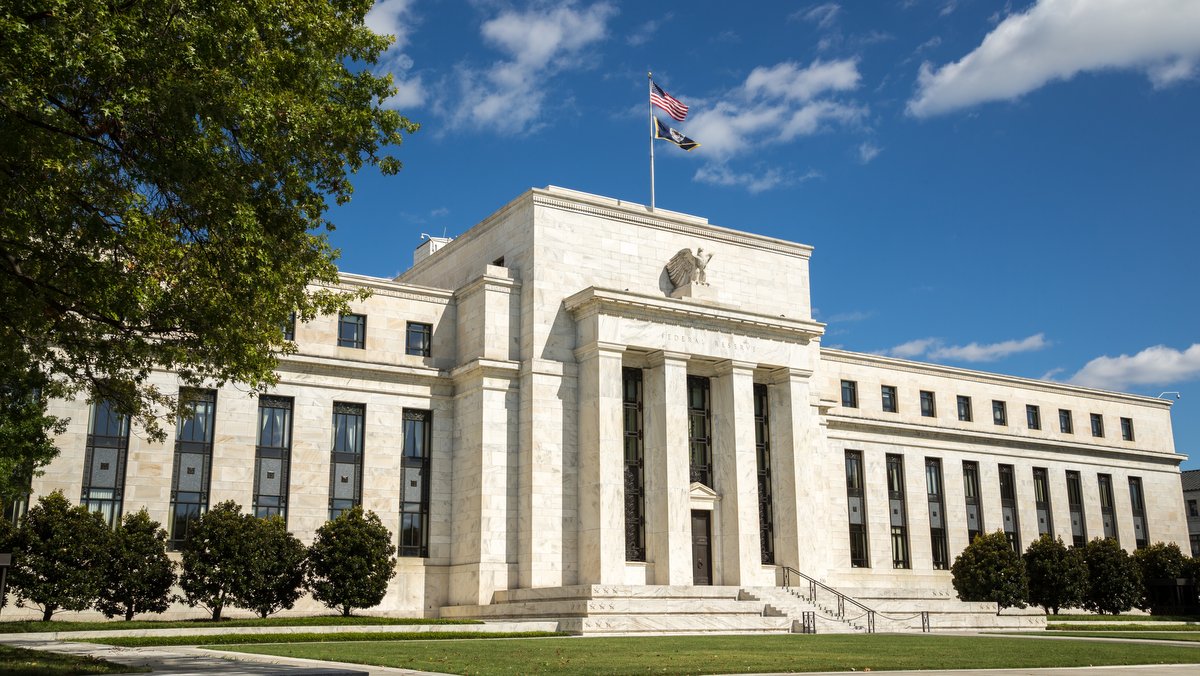 Wondering why so many people seem to be rushing to pay off their credit cards with lower-cost personal loans?
Check out the growing "spread," or difference between the interest rates on both types of debt in the chart below — it's at an all-time high in records going back more than two decades.

According to data collected by the Federal Reserve, borrowers who were assessed interest on their credit card accounts paid 16.46 percent on average in August. But the average rate on personal loans was 10.12 percent.
That's a spread of 6.34 percentage points, which translates into a savings of $716 for a borrower refinancing $10,000 in credit card debt paid off over two years.

No wonder there's been a boom in personal lending. According to the latest data from the credit reporting agency TransUnion, more than 19.5 million Americans now have a personal loan, up 12.5 percent from a year ago.
TransUnion estimates that the total amount of personal loan debt is up 73 percent in the last decade, to $125.4 billion as of June 30. While Americans still owe far more on their credit cards — $755.2 billion — that total has grown by just 5 percent since 2008.

What explains the growing gap between interest rates for credit cards and personal loans?
In short, credit card rates track the Federal Reserve's moves closely, while rates on personal loans can be more sensitive to market forces.
Variable-rate credit cards are typically indexed to the prime rate. Whenever the Fed raises its target for the federal funds rate (which it's done seven times since December, 2015), the prime rate usually follows.
While the Fed's rate hikes have put the squeeze on credit card borrowers, investor demand for longer-term investments has remained strong, meaning rates on personal loans have been looking more and more attractive to qualified borrowers.
Low rates, rise of fintechs drive personal loan growth
One factor driving the growth in personal lending are the low rates that became available in the aftermath of the global financial crisis and Great Recession.
Another factor is the fierce competition between emerging fintech companies, which use technology to cut the cost of originating and funding loans and pass savings to consumers. Last year, TransUnion noted that fintechs had originated about one-third of personal loans, up from just 4 percent in 2012.
"The evolution of the personal loan industry during the last five years has been primarily driven by the rise of the fintechs," said TransUnion's Jason Laky, an expert on consumer lending. "We believe the personal loan industry is in a prime position to continue growing, especially as traditional lenders incorporate some of the technologies and other components used by fintechs."
That competition between lenders of all types makes it imperative to compare rates and terms from several lenders.
According to a recent survey by Discover Personal Loans, 43 percent of consumers said the most helpful piece of information to have before applying for a personal loan would be the rate, followed by repayment terms (16 percent) and the monthly payment (15 percent).
The Credible marketplace lets consumers request actual rates from multiple lenders in about 2 minutes, without affecting their credit score.
Proceed with caution
Replacing credit card debt with an installment loan can boost your credit score, but borrowers who turn around and run up their credit card balances again can run into trouble.
A study by researchers with the Cleveland Federal Reserve suggests that's exactly what happens to many borrowers who take out personal loans to pay off credit card debt: They end up deeper in debt, and are more likely to have trouble making payments on their loans — both of which can damage your credit score.
Although the study was withdrawn because of questions about which lenders were included, it remains a cautionary tale for borrowers considering taking out personal loans for credit card debt consolidation.
While a personal loan can be a smart way to manage debt, it's not a sustainable way to cover everyday expenses.
And of course, used responsibly, credit cards can provide convenience and additional perks for those who are careful to choose the right card.
Editor's note: This story was updated on Nov. 2, 2018, to reflect updated numbers for interest rate charges on personal loans and credit cards as of August, 2018.
---