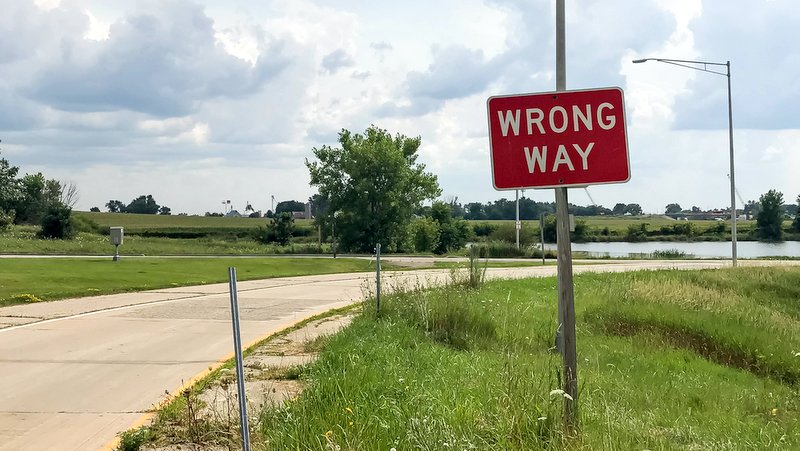 Thanks in part to the rise of fintech companies that make loans online, more than 16 million Americans now have personal loans — an increase of 64 percent in the last five years.
If you have credit card debt, chances are you've been subjected to advertisements and other marketing suggesting that you might save money by paying it off with a personal loan. You may be able to get a better interest rate, marketing pitches from lenders imply, and you might also improve your credit score.
The theory is that credit scoring algorithms will like that you're using less of your available credit card limit. You'll also be establishing a history of making payments on an installment loan, which is considered less risky than revolving credit card debt.
For example, Payoff — a personal lender that specializes in helping consumers tackle credit card debt — says its internal data shows borrowers who paid off at least $5,000 in credit card balances between August 2016 and January 2017 saw a 40-point increase in their FICO score within four months.
But what if, instead of using a personal loan to get your credit card balance under control, you turn around and take on even more credit card debt? You might end up deeper in debt, and be more likely to get behind on your loans, both of which could hurt your credit score.
A new study by researchers with the Cleveland Federal Reserve suggests this is exactly what happened to many borrowers who took out personal loans from "peer-to-peer" (P2P) lenders, back in the days when the personal lending boom was picking up steam.
In contrast to banks, which loan money against their clients' deposits, loans made by P2P lenders are funded by individuals, or institutional investors like hedge funds, banks, and insurance companies. Some of the better-known names in the P2P or "marketplace" lending business include Avant, BestEgg, Lending Club, LendingTree, Pave, Prosper, and SoFi.
Many of these lenders say that they use alternative data besides your credit score that aren't considered by traditional lenders, expanding the pool of borrowers they can serve. That's another claim examined by Cleveland Fed researchers Yuliya Demyanyk, Elena Loutskina and Daniel Kolliner.
Cleveland Fed study: a cautionary tale
Analyzing data from one of the nation's biggest credit bureaus, TransUnion, Cleveland Fed researchers looked at outcomes for 90,000 borrowers who received their first P2P loan between 2007 and 2012.
In a commentary piece summarizing the findings of a more extensive working paper, the authors concluded that:
On average, borrowers do not use P2P loans to refinance existing debt, including credit cards
Many borrowers who take out P2P loans end up with lower credit scores than those that don't
P2P borrowers aren't underserved by the traditional banking system
Rather using their loans to pay off credit card debt, about one-third of P2P borrowers increased their credit card balances at the same time they obtained a P2P loan, the Cleveland Fed study found.
Borrowers taking out P2P loans saw their credit card balances increase by about 47 percent more than similar consumers they were matched to in a control group that didn't take out P2P loans.
One year after taking out a P2P loan, borrowers had credit scores that were 16 points lower than those of the non-P2P borrowers they were matched to, on average — an impact that persisted for four years, the authors said in their working paper.
The study found no evidence that P2P lenders are providing access to credit for "underbanked" consumers — borrowers taking out P2P loans were obtain other credit from traditional banks at rates similar to other consumers.
The study's findings — particularly the authors' conclusion that P2P loans "resemble predatory loans" and may need to be more tightly regulated — have made waves in the lending industry.
Lending industry backlash
Nat Hoopes, executive director at the Marketplace Lending Association, told Bloomberg that the study's title was misleading, because only a small percentage of the loans characterized as P2P were made through marketplaces that match borrowers with lenders.
Peter Renton of the influential Lend Academy blog raised similar issues about the data.
"Clearly, the Cleveland Fed is talking about something other than P2P lending here," Renton said of the pool of loans analyzed.
Demyanyk and Loutskina told Credible News that they relied on TransUnion's definition of P2P loan originators, and the lenders responsible for making the loans analyzed in the report are not identified.
(A table on page 36 of the working paper includes a list of 32 "online platforms that provide consumer-loan services as of July 2017." But a number of companies on the list, including Lightstream, BestEgg, LendingPoint, Earnest, and RocketLoans weren't around in 2012, when the most recent loans studied by the Cleveland Fed researchers were made. Several others — including Avant, CommonBond, Pave, and Upstart — were just getting off the ground at the time.)
Both Hoopes and Renton pointed to a previous report issued in July by researchers at the Philadelphia and Chicago Federal Reserve Banks. That report, which looked at more recent Lending Club data, painted a more favorable picture of fintech lending, saying consumers with the same risk of default can get better deals than they do with traditional lenders.
[
UPDATE
: In a Nov. 17
guest opinion piece published by American Banker
, Hoopes called on the Cleveland Fed to retract the study, noting that TransUnion says the data it provided to the researchers did not distinguish between peer-to-peer loans, fintech loans and traditional personal loans. Over the weekend, the Cleveland Fed removed Demyanyk, Loutskina and Kolliner's commentary on their working paper from its website, saying "the authors have received several questions about the composition of the underlying data set they used in their analysis. In light of the comments received, the authors are currently revising their paper to further clarify the data sample they used in the study. Their revised paper will be posted as soon as it is completed." As of Nov. 20, the working paper, "
The Taste of Peer-to-Peer Loans
," remained available through SSRN.com, an open access repository for research papers.]
Rapid growth in personal loans
Not only have many new fintech companies entered the personal lending business since 2012, but the volume of loans has grown considerably since the Cleveland Fed study was conducted.
In a Nov. 2 report, TransUnion concluded that during the first six months of 2017, fintech lenders accounted for 32 percent of all personal loans by dollar volume, up from 4 percent in 2012. Subprime borrowers account for only about 10 percent of personal loans made by fintechs, compared to 14 percent among all lenders.
The growth in fintech lending has been a driver in overall personal loan growth, with 16.1 million consumers owing $106 billion in personal loan debt as of June 30, 2017. That's up from the 9.8 million borrowers who owed $45 billion in personal loan debt in mid-2012.
Takeaways for consumers
If nothing else, the study can be taken as a cautionary tale about the dangers of taking out a personal loan to pay off credit card debt, and then taking on more credit card debt.
Writing for American Banker, consultant Todd Baker urged the lending industry not to try to "discredit or ignore the study because it includes online lenders beyond well-known fintech names."
If the decision to take out a personal loan "is itself a sign of financial stress, the problem could be widespread among lenders," Baker pointed out.
It's not surprising that borrowers would run into trouble when consolidating their credit card debt, Baker said, given that lenders "make no effort to force the borrower to use loan proceeds to reduce other debt," and that those who do pay down credit card balances are free to run them right back up to their limits.
"We cannot really comment on whether these loans are bad for consumers," Demyanyk told Credible. "This research only evaluates claims made by the industry," about the benefits of taking out personal loans.
Consumers, she said, "need to be really aware of the contracts they are signing, the benefits (the loans) can deliver, and how they are using the credit that they can gain access to."
As for the prospects of stricter regulations, P2P, fintech and marketplace lenders are already subject to the Truth in Lending Act and the Equal Credit Opportunity Act.
But Demyanyk told GlobalCapital that her concern is that currently, there is no "specific regulatory body dedicated to overseeing P2P lending practices."
The Consumer Financial Protection Bureau has explored how using alternative data like a borrower's education and employment history could help lenders make better decisions, without discriminating against particular borrowers or putting them at greater risk.
San Carlos, California-based lender Upstart has volunteered to provide the bureau with anonymized data that could help shed light on the issue.
---